Anthony Joshua 'lost his rag' at Dominic Breazeale for first time, says Eddie Hearn
By Isaac Robinson
Last Updated: 05/05/16 10:09am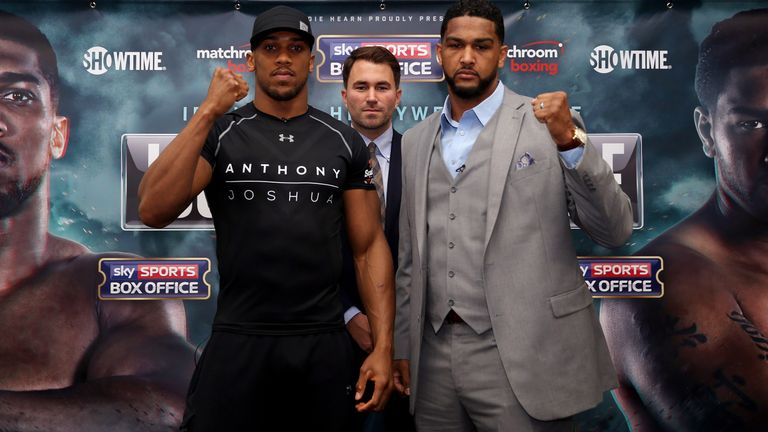 Eddie Hearn says Anthony Joshua's aggressive face-off with Dominic Breazeale in London came "out of the blue".
IBF world heavyweight champion Joshua (16-0-KO16) came face-to-face with his maiden challenger before a press conference and after seeing the offer of a handshake shunned, Joshua's hospitality towards the American disappeared.
Hearn told Sky Sports of the confrontation: "It started on the grass. AJ was chilled and they squared up. Anthony went to shake his hand and he pushed his hand down and squared up to him out of the blue.
"It wasn't even supposed to be a face-off. The face-off was supposed to be inside. I've not really seen Joshua lose his rag before - even before the Dillian Whyte fight - and that was the first time I've seen it.
"Breazeale is very confident. He's got the schooling that [Charles] Martin never had. Nobody really knew anything about Martin and that was the concern for us - an undefeated heavyweight who'd come from nowhere. Breazeale has pedigree and the way he talks shows you he's been around it. He's not fazed.
"He was one of the top US amateurs. A very, very good amateur. He definitely hits harder than Martin and is a lot bigger. The problem he's going to have is the speed; Breazeale has average speed and AJ has frightening speed. That's the thing Martin couldn't cope with.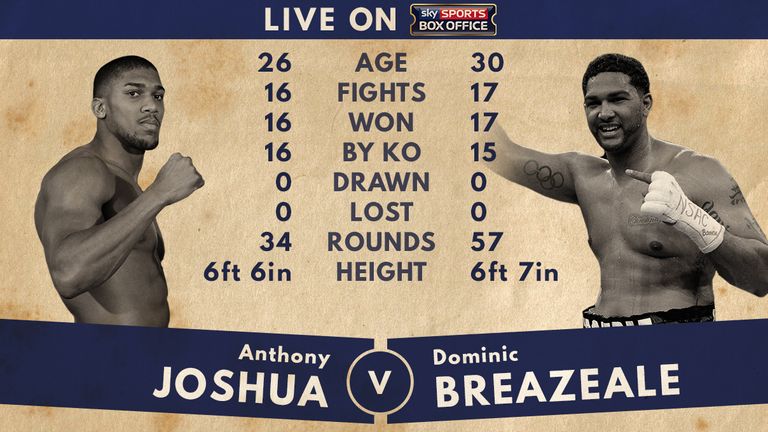 "I think Breazeale's best chance in this fight is to go out all guns blazing and go for the knockout. I think that's what he'll do. I think this time what you're going to see is a sensational knockout rather than the Martin stoppage. You'll see two big unbeaten punchers throwing leather and you see big knockouts when both men are throwing."