Bernard Hopkins has "respect" for Amir Khan for taking control of his own career and going "against the resistance" by accepting Saturday's fight with Saul Alvarez in Las Vegas.
Khan has been rebuilding his reputation since his knockout defeat by Danny Garcia in 2012, after which he switched trainers from the revered Freddie Roach to Virgil Hunter.
The 29-year-old has also distanced himself from what he considered distractions near his home in Bolton and accepted the challenge of stepping up two weight divisions to face Mexico's Alvarez for the WBC middleweight title - finally securing the defining fight which eluded him when he pursued Floyd Mayweather and Manny Pacquiao.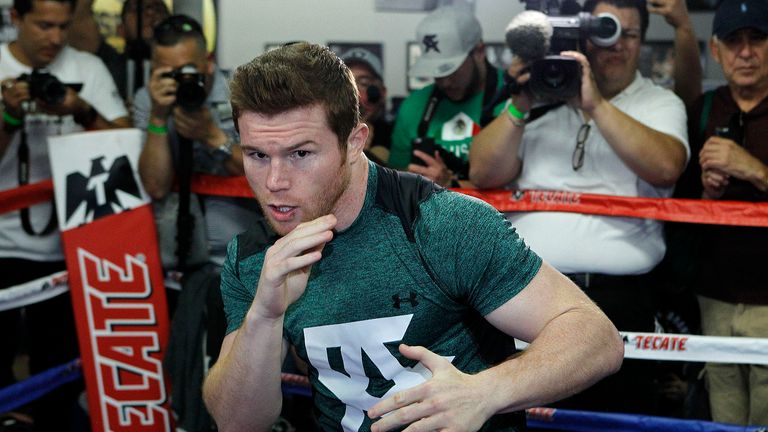 Hopkins is one of boxing's most respected figures with memorable victories over Felix Trinidad, Oscar De La Hoya and Kelly Pavlik and when asked for his views on Khan, he said: "You've got to respect a guy who's coming up two weight classes, to take on Alvarez.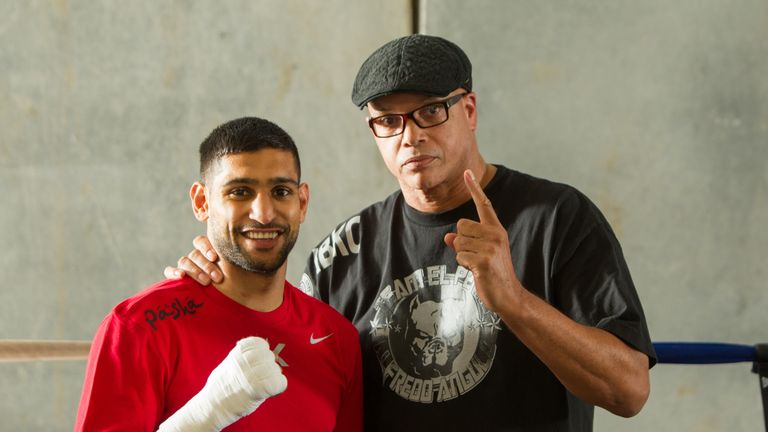 "If you want to be great, or dare to be great, you do what Amir Khan has done, and no one is going to blame you if you fail. It's called credibility in boxing. Do you want to be talked about for a minute, or do you want to be talked about in time?
"It shows the heart of Amir Khan, a guy that's willing to go up two weight classes, and cross the street to get there. You have to respect that, and you have to take this guy seriously.
"He had to go against the resistance. He had to have been told 'no, don't do that (in fighting Alvarez)', right?"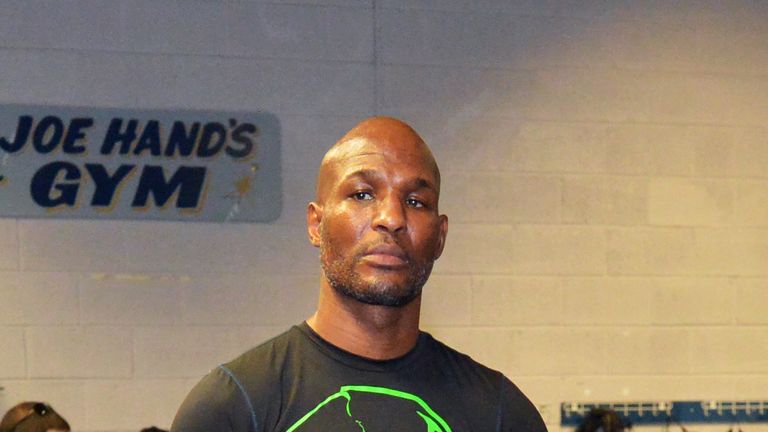 Khan has already spoken of his need to persuade Hunter that the fight with Alvarez was one he should take, and Hopkins - who dropped a split decision to Joe Calzaghe in 2008 - added that Khan reminded him of the Welsh great and that the threats they pose are similar, even though he ultimately expects him to lose.
"Now that he's got a fight that can give him that validation, he's going to be dangerous until the fight's over with," added Hopkins.
"Big is not always better. I was told that when I was in high school, a girl named Brenda: I married her. But it helps if you can fight with the bigness.
"We all know 'Canelo' is definitely the most powerful of the two. (Khan's) not actually the same style, but the volume of punches remind me of Joe Calzaghe - a guy that swarms you with punches so much that by the time you get your bearings, the fight's over. Bee stings all over the place.
"You're not going to die, you didn't get hurt, but you've got so many bee stings you don't know where to scratch. You just know you've got to get the hell out of there and jump in some alcohol.
"(But) Canelo wins (on Saturday) by knockout, in the ninth or 10th round."