Former world heavyweight champion Mike Tyson has revealed he is a big fan of his namesake Tyson Fury.
American Tyson admits he does not follow boxing closely nowadays but he was impressed by the Briton's victory over Wladimir Klitshcko last year.
Fury, who is set to defend his WBA Super and WBO heavyweight crowns in a rematch with Klitschko in July, has caused controversy with some of his comments outside the ring, but Tyson, who is no stranger to controversy himself, does not mind that.
Tyson, who turns 50 next month, said: "I don't know, I'm not watching any fighters. One guy, Tyson Fury, I like to watch him because he has my name and stuff, so, yeah other than that, no. I like Tyson Fury.
"Everybody says 'ah, he's a bum', but I like him. The fact that somebody would name their son after me and all the stuff I've been through, and all that ugly, nasty... yeah, I like him, I like Tyson Fury.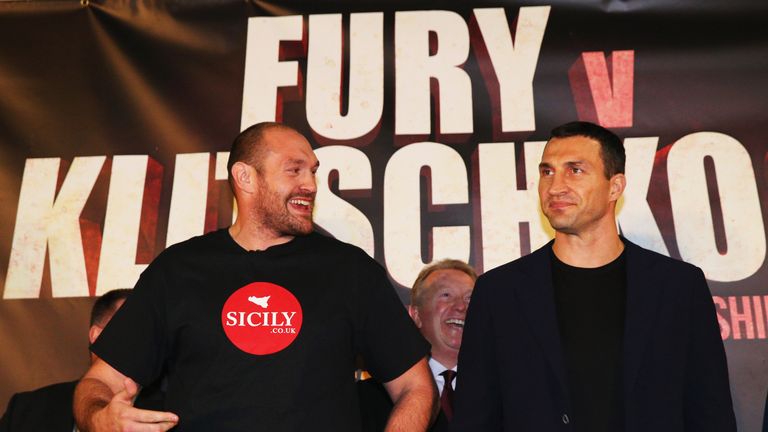 "He is the only one that beat him [Wladimir Klitschko] out of the 23 defences. All those other guys were supposed to be tough guys and great fighters, but they didn't beat him.
"He won, so what are you gonna say? That this guy is still a bum, but he beat the greatest fighter in the last 15 years. I don't know, you tell me."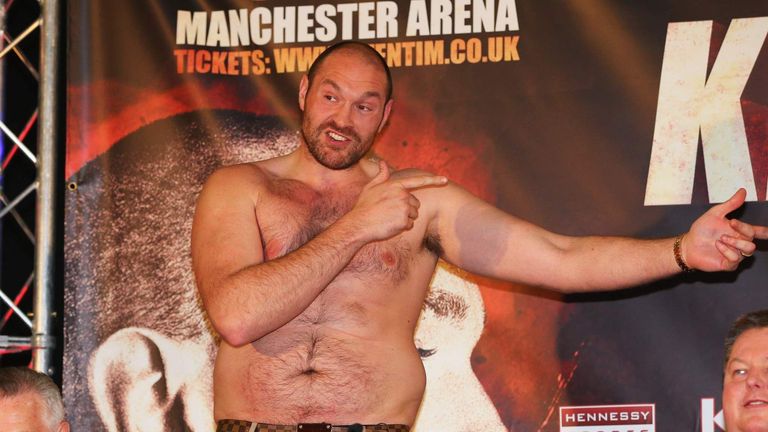 Tyson won gold medals at the 1981 and 1982 Junior Olympic Games as an amateur, but he has criticised the proposal to allow professionals to fight alongside amateurs at this year's Olympic Games in Rio.
He said: "It's ridiculous, it's foolish, and some of the pro fighters are gonna get beat by the amateurs. It's just going to happen, some of them are gonna get beat, I think, I really believe that.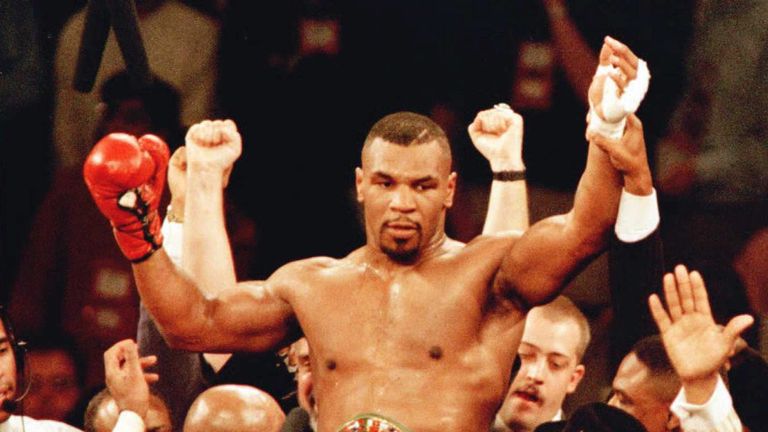 "If they are like the amateur fighters that I was fighting in the '80s, like [Teofilo] Stevenson and those guys, and all those guys were fighting with the Russians and the Cubans, they are gonna beat some of the champions. It's just gonna happen.
"For three rounds, four rounds, some of the professional boxers are not gonna be able to catch these guys. These guys will be fast for three or four rounds, and these guys are not gonna be accustomed to that."