Anthony Joshua successfully defended his IBF heavyweight title with a spectacular seventh-round knockout win over Dominic Breazeale.
The IBF champion started his reign with another stunning stoppage win at The O2 as referee Howard Foster waved off the fight after Breazeale was dropped heavily by a huge left hand to end a dominant title defence.
Breazeale had bravely extended Joshua past the halfway mark for only the second time in his career, but the 26-year-old would signal the finish with another display of his fearsome punch power.
The sound of a snarling animal had heralded the arrival of Joshua, who had warned Breazeale about stepping into his O2 'jungle', and he quickly pursued the challenger on his favourite hunting ground.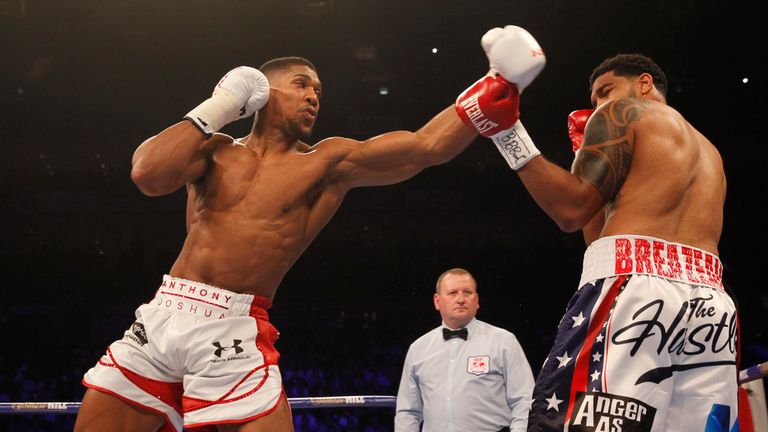 Joshua's hand speed was on show from the first bell as he sent out searing right hands, drawing a concerned look from the challenger.
A crisp left hook forced Breazeale to recoil, with Joshua quickly exposing the defensive frailties of the American, who shook his head more out of disbelief than defiance at the bell.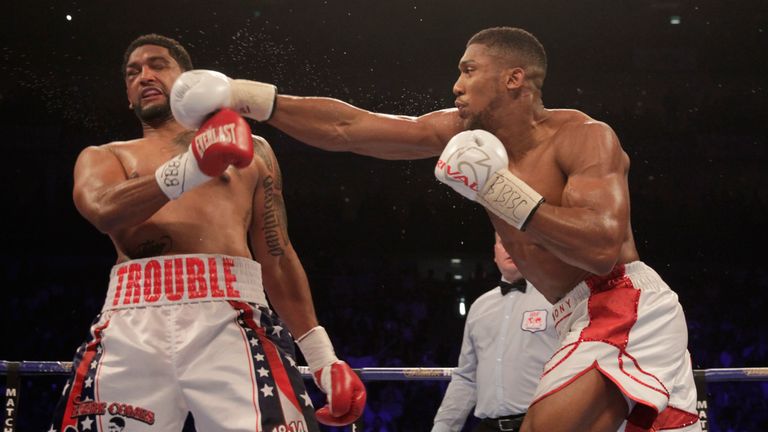 After that early scouting mission, Joshua started the second round with a three-punch combination, and a big left hook sent shockwaves through Breazeale, who staggered through to the end of the round.
A stiff jab immediately sent Breazeale onto the back foot in the third, but his chin was withstanding the early punishment and he somehow stood up to a looping left hook.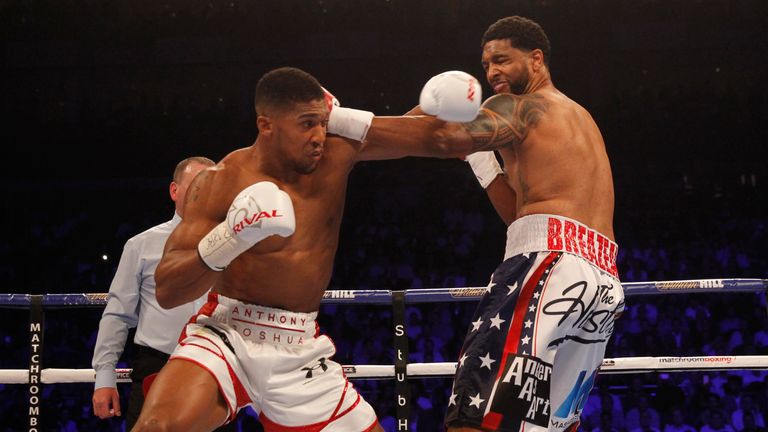 By the fourth round, Breazeale was sporting a swollen eye, and received another hurtful right hand as Joshua continued his steady assault.
The Californian enjoyed a rare moment of success in the fifth, landing a right hand of his own, and the two fighters engaged in a face-off at the bell.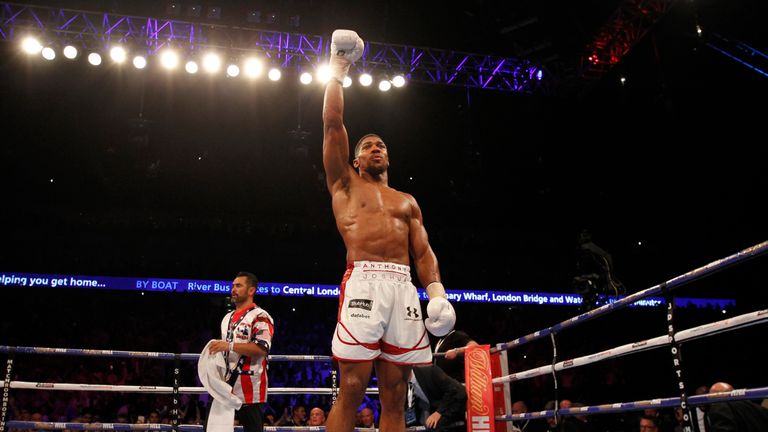 Joshua's nose was even bloodied in the sixth, with Breazeale threatening to last longer than any of his previous opponents, but this fleeting sign of vulnerability prompted a ferocious response in the seventh.
With Breazeale backing to the ropes, Joshua unloaded a barrage of punches that sent his towering opponent toppling onto his front.
He clambered up on unsteady legs and Joshua would end the fight with an explosive left hand, reducing Breazeale to a crumpled heap on the canvas.