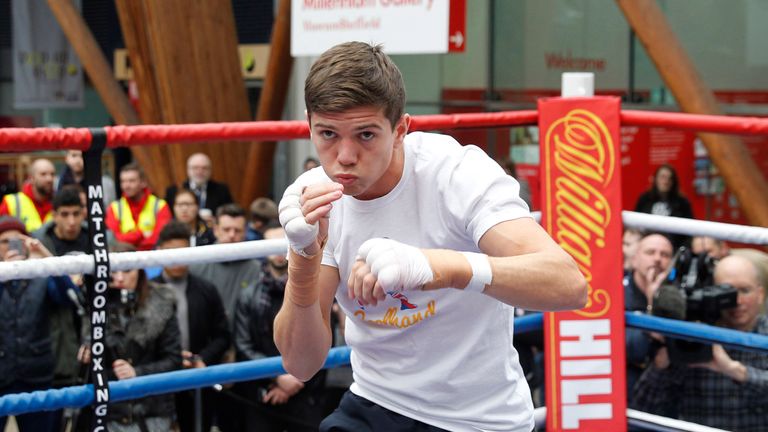 Luke Campbell is keen to continue belying his boyish looks by showing true grit in the ring when he meets former world champion Argenis Mendez.
The Hull lightweight (13-1-KO11) takes on Mendez (23-4-1-KO12) on the undercard of Josh Warrington v Patrick Hyland in Leeds on July 30 and says spirit as much as technical skill will help propel him to world level.
'Cool Hand' told Sky Sports: "A hell of a lot of people will underestimate me because I look like a little boy but I've got a big heart. Not only that, but I'm really dedicated to this sport. I'm in it for one reason; to be the best.
"There's no way I'm going to go in there and back down for anybody. I don't train for that. I would live in regret for the rest of my life if I ever thought I'd backed down or given up against anybody. It's not in my nature. I believe I've got a bigger heart than anyone."
Campbell, who won Olympic gold at the 2012 London Games as a bantamweight, was beaten for the first time as a professional in December 2015 when Yvan Mendy knocked him down on the way to a points upset.
However, far from that defeat damaging confidence, Campbell insists he learned a great deal on that disappointing night at The O2 and plans to leave it behind as his sole career loss.
"You don't achieve what I've achieved and won what I've won without mental toughness and heart. It was a defeat I shouldn't have faced because I shouldn't have been in there that night but everything happens for a reason.
"I can still sit here with a smile on my face, taking the positives from that fight. There have been a lot of changes made since then, too."
Watch Campbell v Mendez as part of Warrington v Hyland live on Sky Sports on July 30.