Chris Eubank Jr's list of targets should include Danny Jacobs, Billy Joe Saunders and... James DeGale!
By James Dielhenn
Last Updated: 15/07/16 12:53pm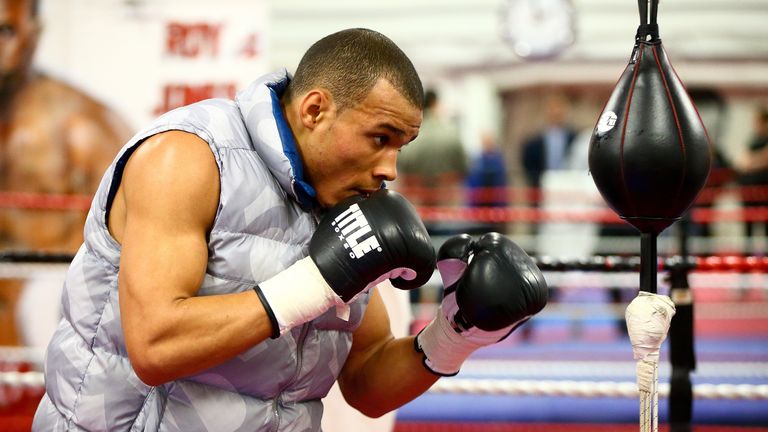 Chris Eubank Jr is the odd-one-out after Kell Brook signed to face Gennady Golovkin... so who will he fight next?
Danny Jacobs (31-1 KO28)
Eubank Jr (23-1 KO18) has been recognised as the WBA's interim champion but did not progress to meeting the organisation's 'regular' title-holder Jacobs (Golovkin is the 'Super' champion).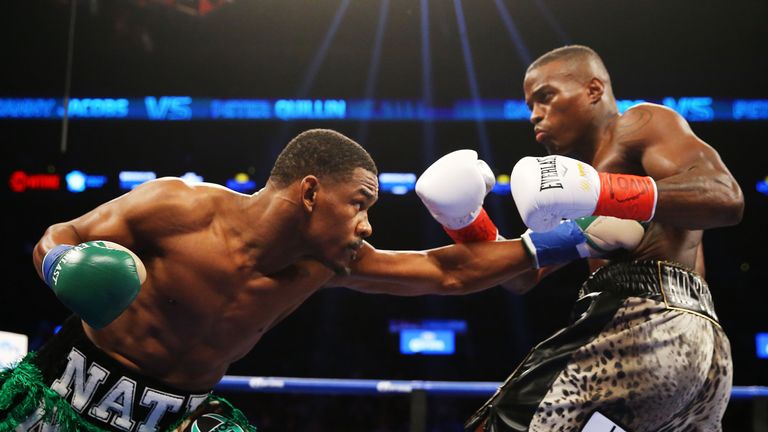 The critics will insist Eubank Jr bailed on his opportunity when, after beating Gary O'Sullivan to earn a fight with Jacobs, he instead opted to pursue the British title route. He has been successful in every outing since but allowing the Jacobs chance to pass must now be viewed as an error of judgement.
But it can be rectified. In need of a major occasion, don't bet against Eubank Jr reigniting this fire. Jacobs, the 29-year-old New Yorker who also has a single loss on his record, is on the verge of agreeing a world title defence against Sergio Mora - a rematch, after the champion won the first bout in the second round. The American's stand-out performance was stopping Peter Quillin in December but he lacks a major name on his record, so could view Eubank Jr as a stepping stone to advancing his own career.
Billy Joe Saunders (23-0 KO12)
Would this be a risky move, after Saunders won their first fight to hand Eubank Jr his only defeat to date? It would undoubtedly represent a gutsy manoeuvre for the Eubank camp, who might value flexing their muscles after missing out on Golovkin.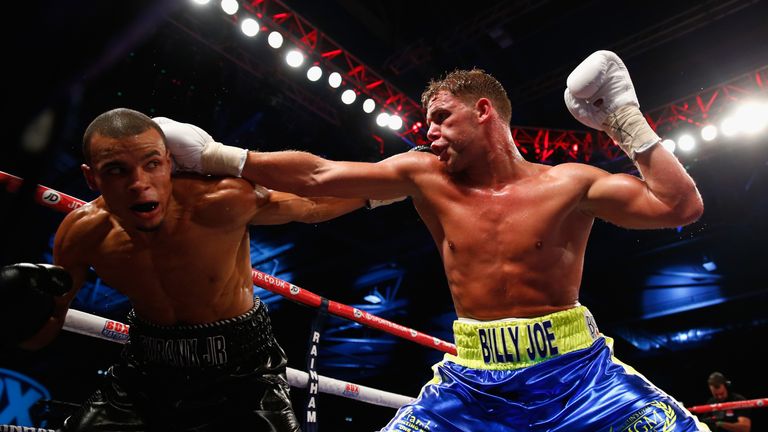 The undefeated Saunders, since outpointing Eubank Jr in November 2014, has increased his stock further by becoming WBO middleweight champion. He is likely to defend the belt on the Liam Smith-Saul 'Canelo' Alvarez undercard and Eubank Jr won't be an option for that date, but may come into the equation immediately afterwards.
By that time, Saunders may still be a world champion who has defended his title and maintained a perfect record - a daunting but attractive king to dethrone for his perennial rival Eubank Jr.
Curtis Stevens (28-5 KO21)
The American has already raised a hand to provide Eubank Jr with the opportunity to fight on Brook and Golovkin's undercard.
"I heard Chris Eubank Jr needs an opponent," Stevens tweeted on Friday morning. Whether the Brighton middleweight would be willing to hang around on the undercard is another matter entirely, but accepting Stevens' challenge could open the door to Stateside opportunities.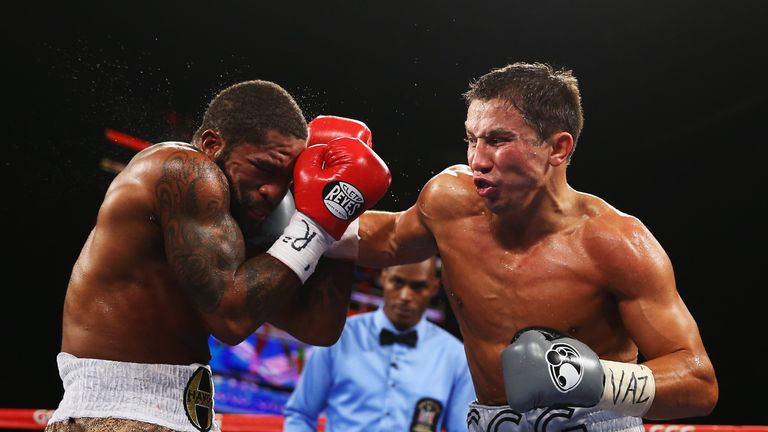 Since taking an eight-round shellacking from Golovkin three years ago, Stevens briefly rebounded until a points loss to Hassan N'Dam N'Jikam foreshadowed 19 months on the sidelines, before stopping Patrick Teixeira in May.
The New Yorker has never left his homeland for a fight but, having also shared a ring with Andre Dirrell, might represent an experienced and durable foe for Eubank Jr to take out some frustrations on. And imagine if he could do a better job on Stevens than Golovkin managed…
The winner of Golovkin v Brook
The blockbuster appeal of Eubank Jr acting as the main support to September 10's Sky Sports Box Office headliner would sprinkle stardust over the whole event.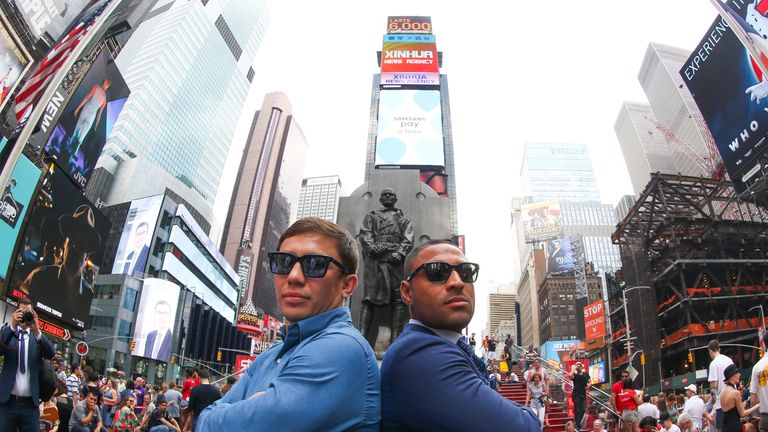 Matchroom promoter Eddie Hearn has already insisted that Eubank Jr's "big future" could involve fighting Golovkin or Brook by the end of 2016, which would be a remarkable story of redemption after the initial opportunity was lost at the negotiating table.
Should he fancy resuming talks, and should promoters soften their stance on Eubank Sr's involvement, it may benefit everyone to allow boxing's most outspoken father-and-son duo to take part in the same fight week and vent their anger directly towards Golovkin and Brook.
James DeGale (23-1 KO14)
Challenging a world champion in a weight above your own seems to be flavour of the month, and few all-British bouts whet the appetite as much as the prospect of Eubank Jr against IBF super-middleweight champion DeGale.
There is already some needle. Ever the antagonist, Eubank Jr claimed he enjoyed the lion's share of success during a 2012 sparring session - a brazen claim which DeGale dismissed as "the stupidest thing ever".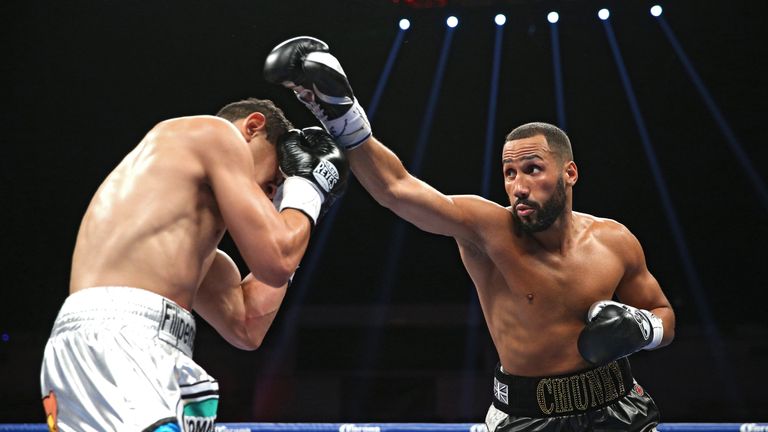 Stepping up 8lbs is no mean feat - yes, Brook is moving up 13lbs but the danger intensifies as the weight of punches gets heavier. The opportunity for Eubank Jr is obvious but don't disregard what this prospective bout could do for DeGale's career.
Facing a loud-mouth middleweight who would be undersized and less experienced, it may afford the world champion his most high-profile fight to date. Three consecutive outings in Massachusetts, Quebec and Washington might tempt DeGale to end his North American adventure and return to London where he may fill a stadium against Eubank Jr, who could replicate his father's achievement of winning a world title at 168lbs.