Peter Fury wants Hughie Fury to face Anthony Joshua in November
By Isaac Robinson
Last Updated: 05/08/16 6:55pm
Peter Fury is keen for his unbeaten son Hughie Fury to challenge world heavyweight champion Anthony Joshua next up.
The 21-year-old (20-0-KO10) has recently undergone specialist treatment for a skin condition and with his health much improved, father and trainer Peter Fury believes he's ready for a tilt at IBF king Joshua (16-0-KO16) this year.
Peter Fury, who also trains WBA Super and WBO champion Tyson Fury, told Sky Sports: "Hughie is in a good place. He's turning 22 in September, had 20 fights and he's a lot better physically and in terms of health than he was.
"He's ready to face these kind of fights and there's no reason why they can't happen. He'd be the most technically proficient fighter Joshua has faced by a mile.
"A lot of people have underestimated him on his past performances because he's been struggling with the health issues and as a result was performing at 30%-40%.
"We've got confidence in him. We know what he's capable of doing. He's an excellent boxer and he's very, very tough as well. He's good at doing rounds so it'd be interesting.
"I know Eddie Hearn has some other options available to him that he mentioned when we spoke, and I'm waiting for them to get back to me but as long as the finances are right then we'll take it."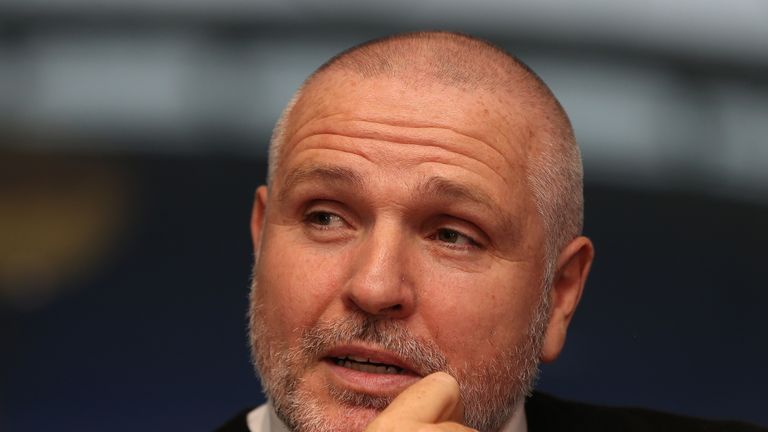 You'll see a different Hughie Fury when he comes out again.
Peter Fury
Joshua has long been earmarked by many as the future of the heavyweight division and fulfilled some of that promise by dethroning Charles Martin in April - but while Peter Fury accepts the Londoner is not short of talent, he has also identified flaws.
Fury added: "Joshua has a lot going for him. He's got the power and the physique, but he's still not the finished article. I'm looking at a lot of inexperience so I'm looking at an excellent fight between him and Hughie.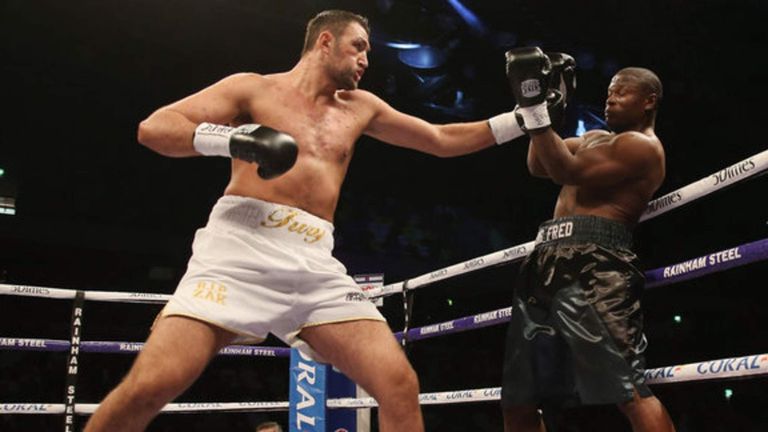 "Their tactics will be to try and steamroller right over the top of Hughie because they'll say AJ is too strong and powerful and will be able to walk through him and get him out of here pretty quick.
"We're quite content that that would not be the case so we're happy to take the fight. There's only one way to find out and if all can be agreed then it would be the next fight.
"We are up for the fight if they want it. We've been offered it a few times and turned it down but the only time we would ever do that is on health issues. That's now okay and we've got to the bottom of it and we're looking forward to taking this fight.
"You'll see a different Hughie Fury when he comes out again."
The likes of Bermane Stiverne, Kubrat Pulev and mandatory challenger Joseph Parker have also been mentioned as possible November opponents for Joshua.