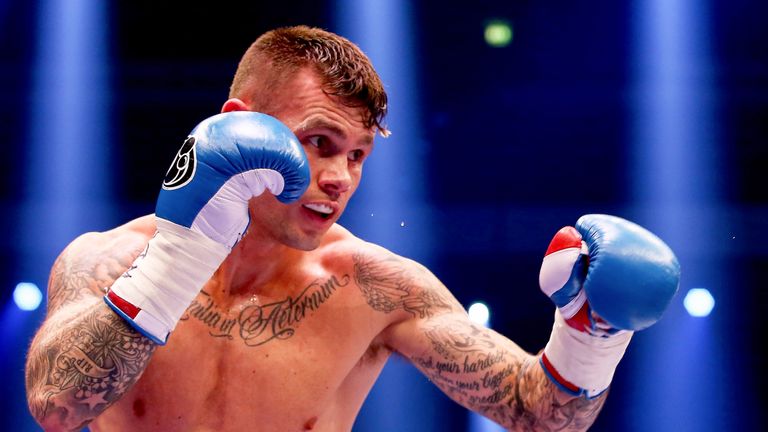 Martin Murray will face late replacement Nuhu Lawal for the WBA Continental super-middleweight title in Monte Carlo on Saturday, live on Sky Sports.
The 34-year-old German grabs a golden opportunity to claim the scalp of Murray (33-4-1 KO16) after doctors ruled Russia's Dmitrii Chudinov out of the bout with a virus.
Lawal, whose unbeaten 23-fight record includes 13 wins by stoppage, holds the WBA Inter-Continental middleweight crown having stopped Istvan Szili inside six rounds in June.
Murray, whose original opponent Arthur Abraham also pulled out with an injury, is looking for a big win to move back into world title contention in 2017 after defeat to George Groves in June and revealed his preparations for that fight had been hampered by illness.
"Four weeks before I boxed George I was flying in the gym," said Murray. "If I'd fought him then the outcome would have been completely different.
"I peaked and then I got ill, I took a couple of courses of antibiotics leading into the fight, so when I fought there was nothing in me. I was shocking and I felt flat.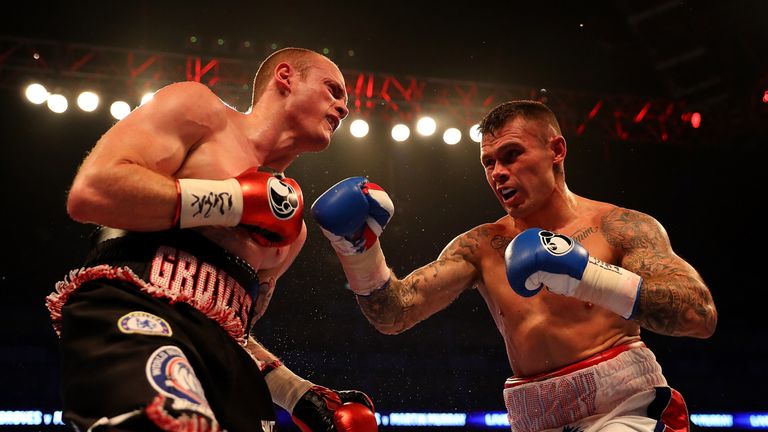 "I'd been training for the whole year basically, so that with the illness it took a lot out of me. I didn't do anything in the first half of the fight but I still nearly pulled it out of the bag at the end. I wasn't expecting to lose so when I did, it took a lot out of me."
The 34-year-old St Helens fighter has failed in four previous attempts to win a world title but is determined to achieve his ambitions, be it at 160 or 168lbs.
"When I lost to George the goal of becoming world champion slipped away a bit but the desire and hunger is still there and I know I am only one win away from getting another shot," he added.
"I need a win that puts me right back into the mix to fight for a word title and hopefully this fight will be that win.
"I would move down to middleweight if I could get the right fights but I just can't seem to get them and there are fights coming at super-middleweight."
Watch Luis Ortiz, Jamie McDonnell, Stephen Smith and Martin Murray in Monte Carlo this Saturday, starting at 7pm on Sky Sports 2.