Five problems that could make Floyd Mayweather vs Conor McGregor impossible to make
Fantasy or reality? There is plenty to consider...
By James Dielhenn
Last Updated: 31/01/17 12:39pm
Floyd Mayweather and Conor McGregor have both claimed that they expect to fight each other inside the boxing ring. But what obstacles are in their way?
How to divide the money
Imagine sitting at a negotiating table with these two. Would this fight even generate enough money to appease two of the most brazen personalities in the fight game? As always, dividing the purse will be the biggest obstacle from turning fantasy into reality.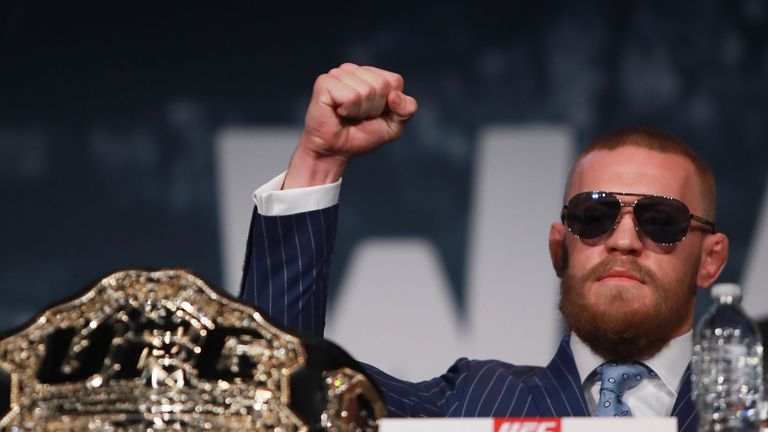 Here's a splash of cold water - Mayweather, against Manny Pacquiao nearly two years ago, was estimated to have pocketed between $200m-$250m (£159m-£199m) but McGregor, in his most recent fight, won't have banked more than $50m (£39m). Good work if you can get it, but a clear disparity.
Mayweather had teased via social media that his worth of $650m (£518m) dwarfs McGregor's value of just $2.5m (£2m), but judging by the UFC champion's latest payday, those numbers are an exaggeration. There can be little argument that the American has accrued far more than his Irish rival but this fight hinges on whether both fighters could use each other to generate figures that set a new benchmark.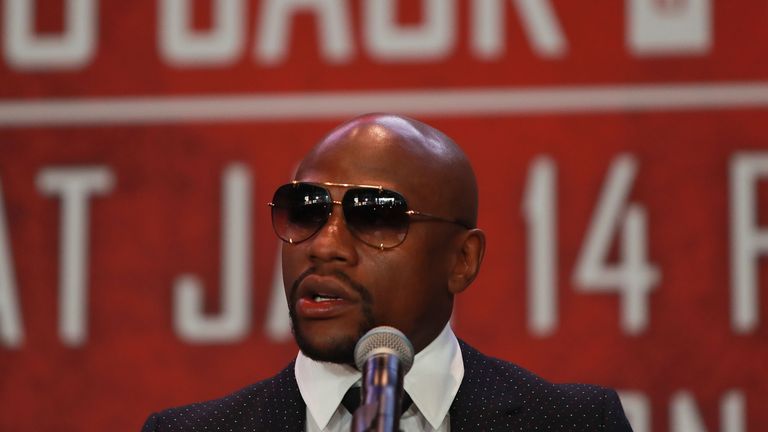 Does McGregor need UFC permission?
The elephant in the room is a third braggadocio don of the Las Vegas scene - Dana White, the president of the UFC. Whether McGregor likes to admit it or not, White is his promoter, signs the cheques, and is his boss. Mayweather, sitting pretty in a mansion across town, has nobody that he is contractually obligated to.
White and Mayweather, two mainstays in the fight capital of the world, have crossed swords in the past but would be forced into business together. The plot thickens - over the weekend, McGregor lashed out at the UFC in an expletive-laden social media post prompting White to publicly state: "If he wants to go down that road with us, it will be an epic fall."
White also confirmed there have been no more negotiations since his $25m (£20m) offer to Mayweather to fight McGregor fell on deaf ears. It was an offer that doesn't come close to matching Mayweather's previous paydays but acted as a clear indication that this fantasy fight can only happen if the UFC are heavily involved in a deal.
Who will bend first?
Sacrifices must be made. The American waited six years to eventually face Pacquiao so testing his patience is a no-win situation, particularly aged 39 and as his hiatus from the ring becomes longer and longer.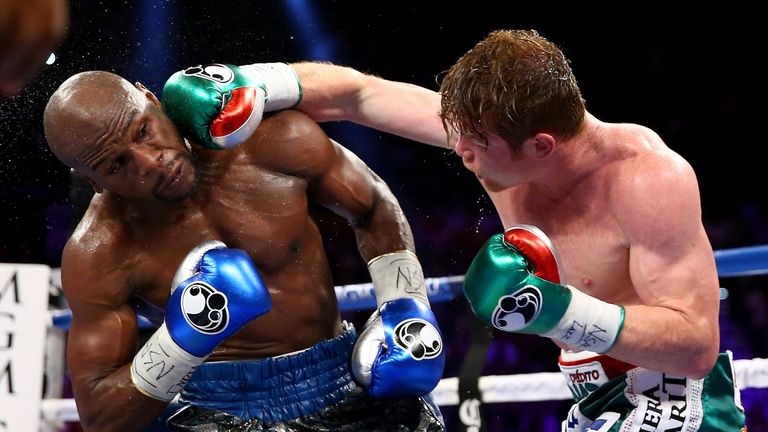 Mayweather, boxing under his own promotional banner, is able to take the lion's share of any payday - note that he made a guaranteed $41.5m (£33m) in 2013 against Saul 'Canelo' Alvarez, who settled for a guaranteed $5m (£4m) despite his status as one of the most popular boxers transcending America and Mexico.
McGregor has already endured disputes with his promoters in his comparatively short career, no-showing a press conference which resulted in his removal from the landmark UFC 200 last summer. It barely mattered, as his rearranged rematch with Nate Diaz shattered UFC records which the Irishman then broke again in his next outing.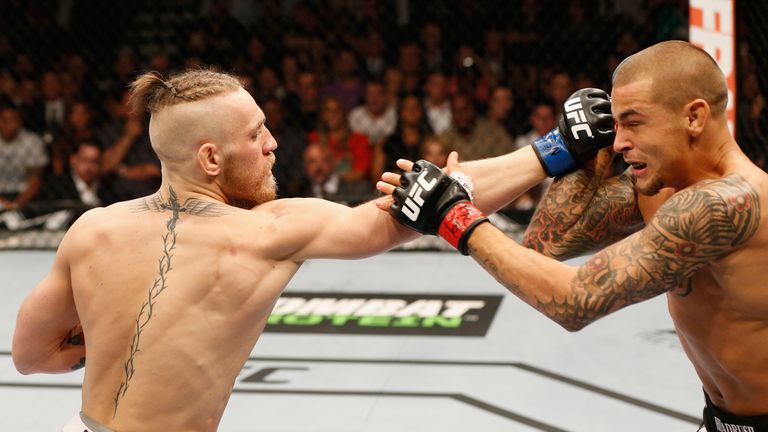 Mayweather and McGregor are alpha males in their own domains, accustomed to getting their own way, but they can only create this hybrid fight with the sort of appeasement that neither has demonstrated before.
The loss of reputation
The price of daring to be great is that it might backfire. And when you've scaled virtually every height that your chosen sport has to offer, like Mayweather and McGregor have done, then the risk may not be worth the reward.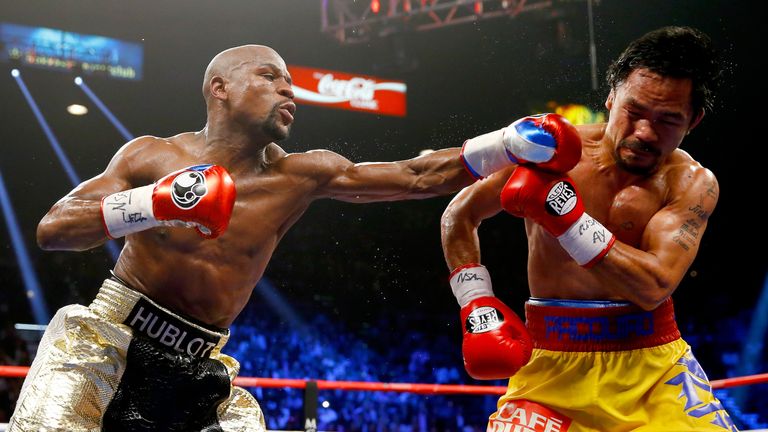 The loser of such a monumental clash would have wounds to lick that might never recover. Imagine if the 49-0 Mayweather, who speaks of himself in the same company as Muhammad Ali, lost his perfect record to a MMA fighter? And how could the fearsome gorilla and tiger tattoos that adorn McGregor's torso continue to snarl if his fighting skills are exposed by a true master of one discipline?
A wider factor is that the UFC, behind every McGregor move, might not fancy risking their star man's reputation under a rule set that obviously stacks the odds against him. He has already recovered impressively from a high-profile defeat to Diaz last year, but his aura would become delicate if defeats began to duplicate.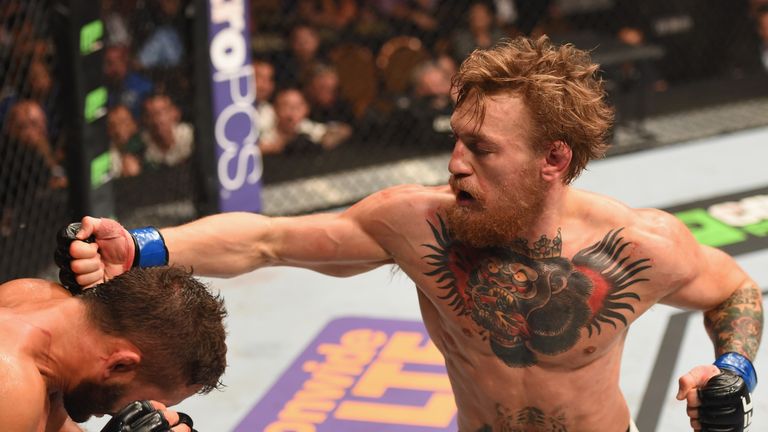 Weight?
It is commonly assumed that Mayweather and McGregor are identically sized, but slight discrepancies exist that have ruined major fights before. Should the far more pressing issues surrounding finance be resolved, then weight would still represent a significant problem.
McGregor is currently the UFC lightweight champion (155lbs) having already held gold at 145lbs, while he twice masqueraded at 170lbs last year.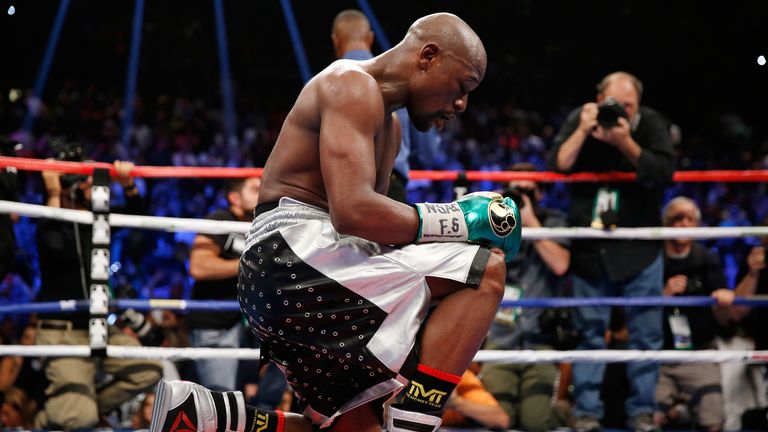 Mayweather ended his career with four consecutive bouts at 147lbs, during the period where McGregor was making his name at a similar weight. The Irishman, although he climbed to the pinnacle of his 145lbs division, infamously struggled to drain himself down and is far more suited to his current 155lbs frame.
The heaviest that Mayweather has ever weighed for a fight is 151lbs, against 'Canelo', Miguel Cotto and Oscar De La Hoya, and he was ruthlessly vigilant about forcing opponents to whittle themselves down as much as possible.
A reasonable gap exists, and not for the first time, Mayweather and McGregor have some give and take to discuss. But will they?
Grab a NOW TV Sky Sports Day Pass and stay glued in to all the latest transfer news from Sky Sports News HQ as the window draws in, all for just £6.99. No contract.