Wladimir Klitschko praises Anthony Joshua for not engaging in 'mind games'
Last Updated: 20/02/17 9:00am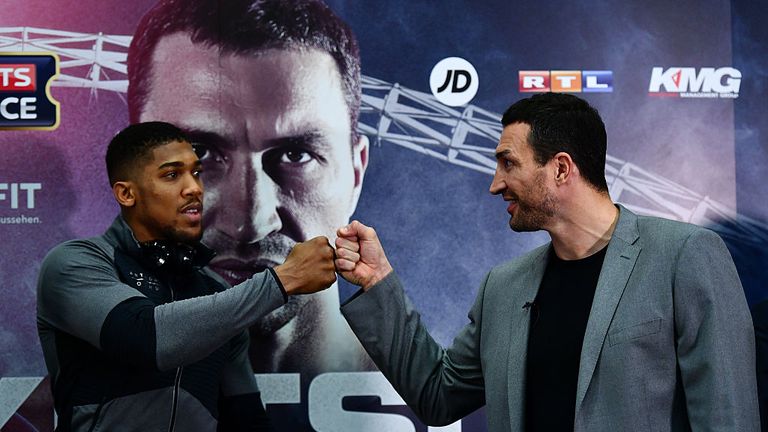 Wladimir Klitschko believes Anthony Joshua is strengthening his chances of success by not engaging in the "mind games" attempted by Tyson Fury and David Haye.
The 40-year-old challenges IBF heavyweight champion Joshua at Wembley Stadium on April 29, live on Sky Sports Box Office.
The winner will also take the WBA title and so far the two former Olympic gold-medallists have demonstrated a mutual respect.
"It's great for boxing that this event is going to be promoted the way it is; without any abuse, verbal, physical or any other shape of it," Klitschko said.
"I heard that many times from David Haye and Tyson Fury. I just recently heard it at the New York press conference from Anthony, that it's all about a mental game.
"But I'm not playing games. I'm serious with what I'm doing. There are no mental games from me.
"Maybe it is something you can use in a way but it is not going to work on my skin; it is too thick. Eventually people get under their (own) skin, which happened in the case of David Haye and unfortunately for Tyson Fury.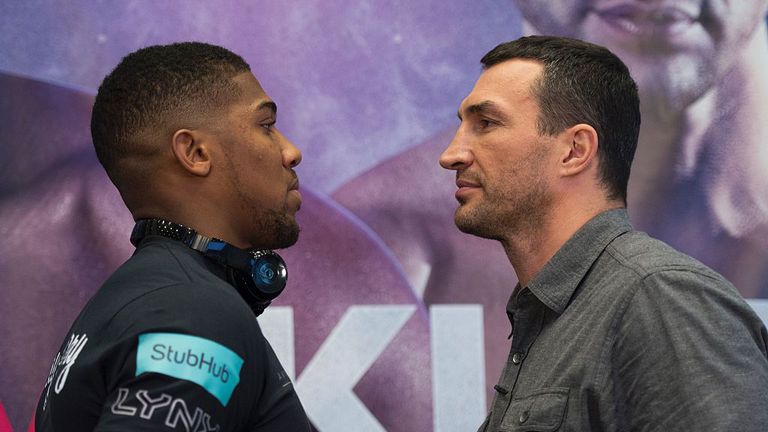 "That's why I don't play these games and I am straightforward. People trying to get under my skin are concentrating on the wrong things, mind games, and are getting themselves twisted in their own mind."
The April match-up represents one between two generations of Olympians - an experienced former champion who will be 41 come the big night and a promising fighter who is almost 14 years younger.
Asked if he expected he would still be fighting now 14 years ago, Klitschko said: "Never.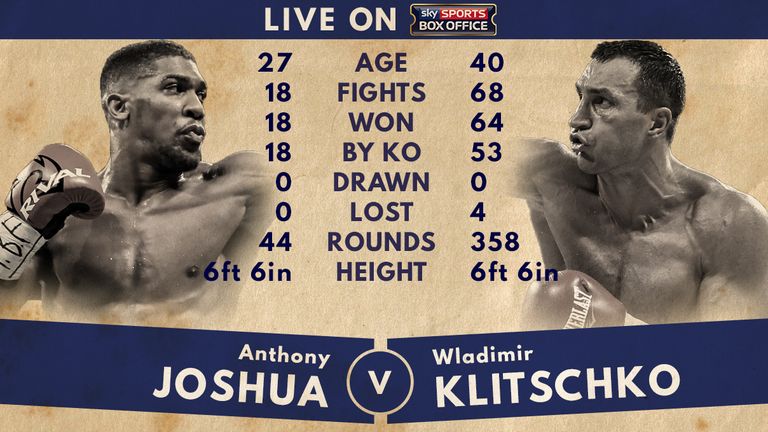 "It's funny. I was driving in the car from the airport to here (a press conference in Cologne) and I realised I know these streets so well because I've been competing here and so has my brother.
"I fought here for the first time against Axel Shultz and I thought 'when was that?'. It already feels like a long time ago. It doesn't sound good to me.
"I'm glad that I'm still around, but it was 1999. At times age is only a number but at certain times, when you look back, it's obviously interesting."
Watch Anthony Joshua at Wembley Stadium on April 29, live on Sky Sports Box Office