Anthony Ogogo determined to resume career despite suffering serious eye injury in first defeat
By Neel Khagram
Last Updated: 30/03/17 5:59pm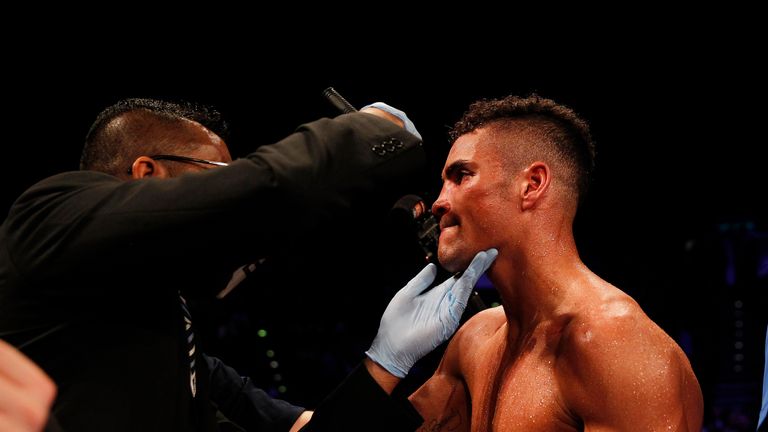 Anthony Ogogo is determined to return from an eye injury which left him ''technically blind'' after his first professional defeat to Craig Cunningham.  
The 28-year-old middleweight was retired by his corner after suffering from blurred vision during his eighth-round stoppage loss and tests later revealed the severity of the problem.
Ogogo was forced to undergo two operations on his left eye, but the Olympic bronze medallist still wants to fight again.
"I was told that by having my eye operated on that I could make it even worse," Ogogo told the East Anglian Daily Times.
"I went to go and see 10 different eye experts to get to the bottom of the problem. It was such a bad eye injury, I was actually technically blind - I wasn't allowed to drive - they took my licence away."
Ogogo has never been tempted by an alternative career, despite enduring a number of fitness setbacks since turning professional, and wants to avenge the end of his unbeaten record.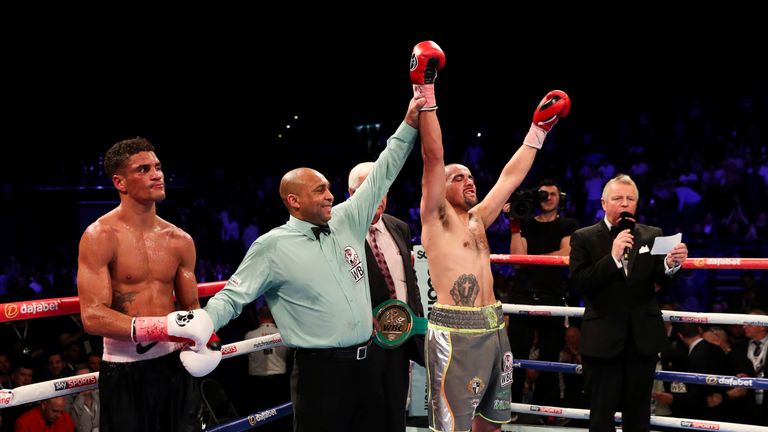 "I know that I could have a happy life outside of boxing, doing some television presenting or some punditry," he said.
"That's not the life I want though - I want that hard living. I want to go back to Cunningham's backyard and bash him up in front of his own fans - the same ones that were booing me and calling me names.
"Whether you like me or loathe me, you've got to respect me and what I've been through. I know I can get to the top."