Porter vs Berto: Shawn Porter has promised to produce a dominant display against Andre Berto
By Neel Khagram
Last Updated: 06/04/17 12:43pm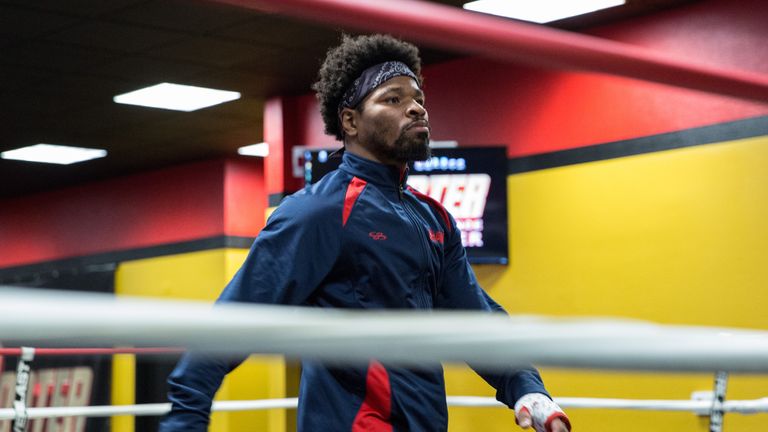 Shawn Porter insists a dominant performance will make Andre Berto "fall apart" when they fight in New York.
'Showtime' (26-2-1-KO16) has only fought three times since losing his IBF welterweight world title to Kell Brook in 2014 and is coming off an unsuccessful challenge for the WBA belt against Keith Thurman last time out.
However, he feels he will still have enough to beat Berto at the Barclays Center on April 22, live on Sky Sports.
"Every time I see this fight in my head, I feel good about it," Porter said.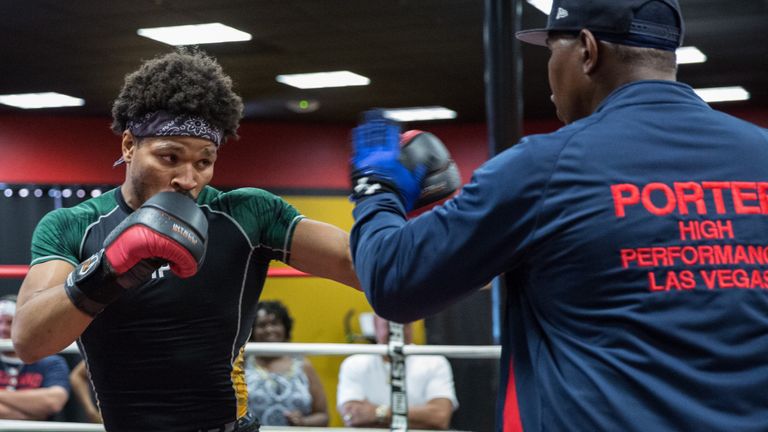 "I feel like my speed and my boxing ability is going to take care of the first half of this fight. I've seen him in fights where he goes past the fifth and sixth round, and things start to fall apart for him.
"We're ready for the 12 rounds plus. We're always ready to take more out of our guy's tank and have a lot more at the end."
Berto (31-4-KO24) is a former two-time welterweight world champion and comes into the contest on the back of a knockout victory over Victor Ortiz last year.
He has also only been stopped once in his 35 fight career, and Porter does not see him ending the contest inside the distance.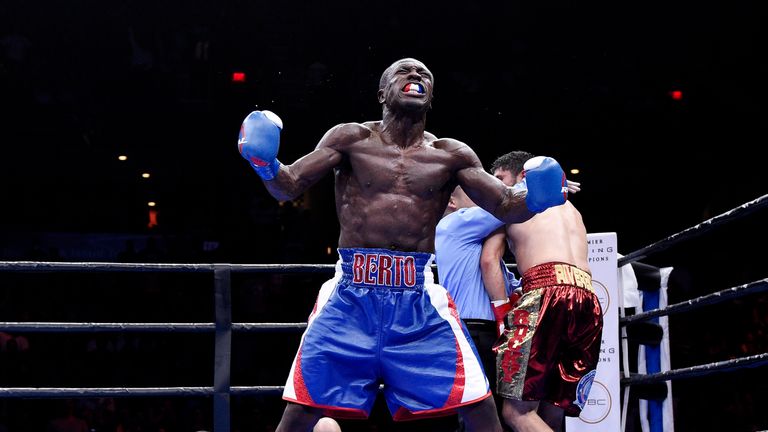 "I've seen myself hurting him to the body, but haven't seen myself stopping him. I can see him going down, but I can't see him not getting up. Maybe that's too much respect for him, but I know in the moment, in the fight, I'm going after this dude.
"I feel like right now, he has the heart of a lion. He's Haitian, he carries that blood with him, he's proud of it and I respect that, so I'm ready for a full fight," he said.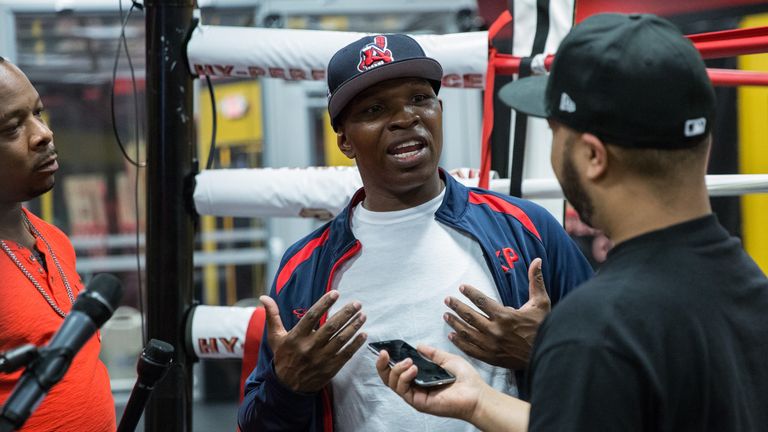 The winner is likely to get another shot at a world title, and Porter admits that this bout has fuelled his motivation to produce a spectacular performance on fight night.
"I think when opportunities like this come up, that's when I really get going. For me, there's nothing better than fight night. Everything leading up to it is just part of the process. I can tell you that right now, we're talking the fight, I'm excited and I want it," he said.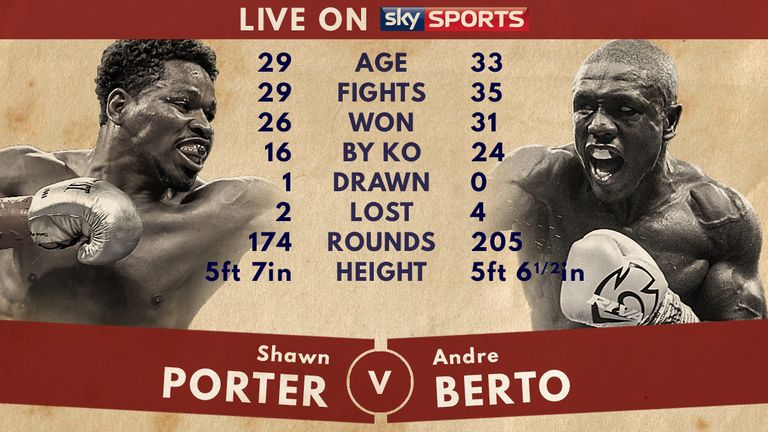 Watch Shawn Porter vs Andre Berto from the Barclays Center, New York, on April 22, live on Sky Sports.