Katie Taylor looks every inch a world title challenger, says five-time former women's world champion Jane Couch.
Taylor's fifth bout in the space of five months sees her fight on the undercard of Anthony Joshua's world heavyweight title unification clash with Wladimir Klitschko on April 29 at Wembley Stadium, live on Sky Sports Box Office.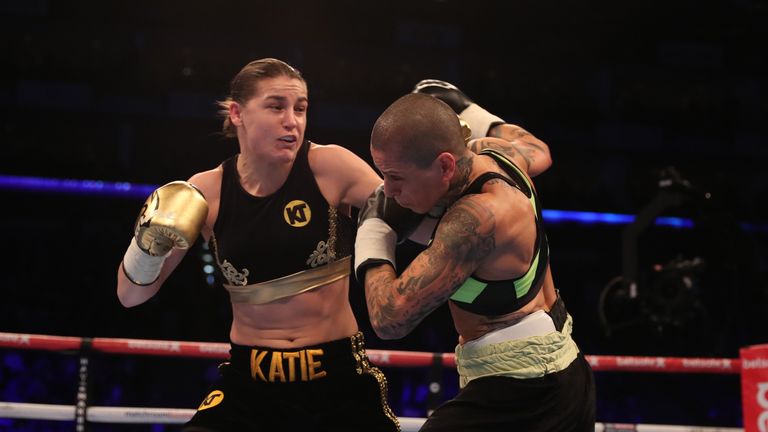 The Bray boxer faces unbeaten German Nina Meinke for the WBA Inter-Continental title in a bout which also acts as an eliminator for the WBA world lightweight title.
In 1998, Couch became Britain's first licensed female boxer - by which stage she had already tasted world glory after beating Sandra Geiger in front of 3,000 fans in Copenhagen.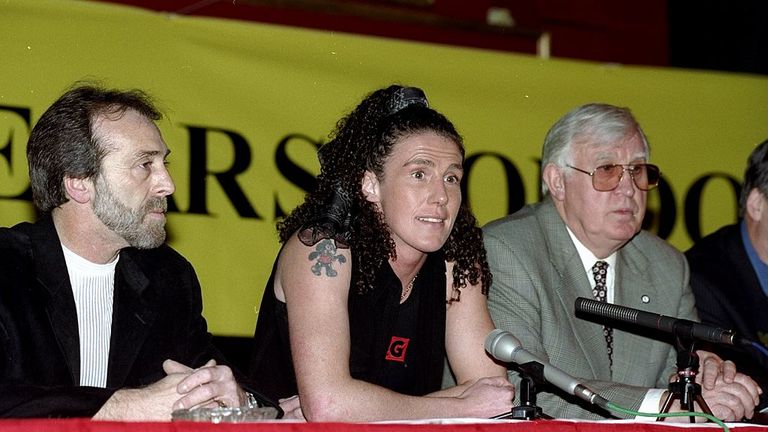 And the 'Fleetwood Assassin' is convinced it is only a matter of time before six-time European amateur champion, Taylor, lifts a world title in the paid ranks.
"Katie's definitely ready to fight for a world title in terms of her skillset," Couch told Sky Sports.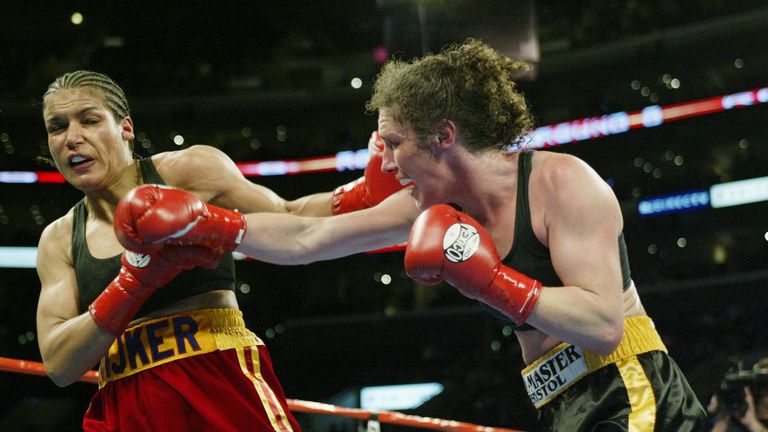 "I remember fighting Sandra Geiger and she'd had 29 fights and I'd only had four. She was much more skilful than me and the only reason I won that night was because I dragged her into a fight.
"Katie could probably fight for a world title now as long as she keeps using the skills that she's got. The standard is no better than her if you look at the current champions - they're not any more skilful than Katie.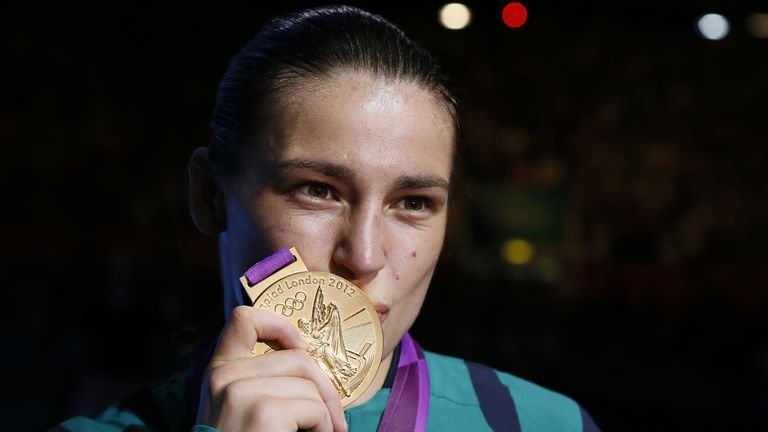 "They're just more experienced and that counts, say the first time Katie gets cut, or the first time Katie goes down.
"Does she panic? I don't think she will because of her amateur experience, but until she fights for a world title we're not going to know. Either way she's there or thereabouts."
In March, Tony Bellew drew parallels between Taylor and UFC star Ronda Rousey when discussing the Irish sensation's prospective impact on boxing.
Like Taylor, Rousey is a former Olympic medallist - claiming judo bronze at the 2008 Beijing Olympics - who turned to mixed martial arts, becoming the first female UFC bantamweight champion four-and-a-half years ago.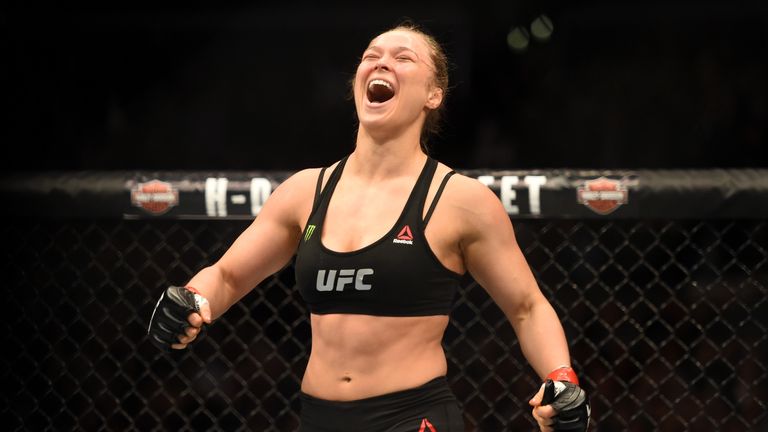 Her career has stalled since a 2015 loss to former boxer Holly Holm at UFC 193, but Holm now finds herself on the comeback trail after three straight losses.
"Me and Holly had a 10-rounder many years ago and I just knew she would beat Ronda Rousey because Ronda can't box," said Couch, who travelled to Holm's hometown Albuquerque for a world title defence almost 11 years ago.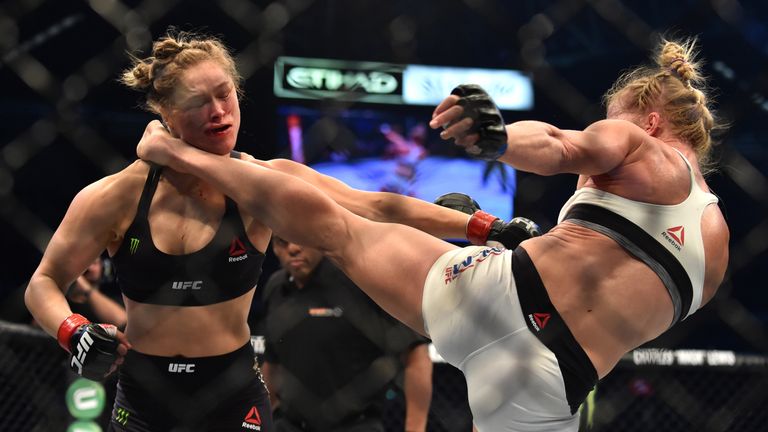 "Holly did really well as a boxer. She has a slightly suspect chin but she has a very good jab and when she beat Rhonda her stock just rose.
"Maybe she can [stage a comeback] but age is now against her. She is a very, very good athlete but there are a lot of young fighters out there now and that definitely makes it harder for her."
Watch Katie Taylor vs Nina Meinke on the Anthony Joshua vs Wladimir Klitschko card at Wembley Stadium on April 29, live on Sky Sports Box Office. Book the event online here or via your Sky remote.