Brook vs Spence Jr: Kell Brook confirms he broke his eye socket in Errol Spence Jr defeat
By Alice Piper
Last Updated: 08/08/17 10:07am
Kell Brook has confirmed he suffered a broken eye socket in Saturday's defeat to Errol Spence Jr at Bramall Lane in Sheffield.
Brook sunk to his knees in the penultimate round with his swollen left eye causing obvious distress, before referee Howard Foster called a halt to confirm Spence Jr as the new IBF welterweight champion.
Sheffield's Brook suffered a broken orbital bone last September in his middleweight defeat to Gennady Golovkin, but it was his other eye that resulted in the loss to Spence Jr, who was ahead on all three judges' scorecards at the finish.
Speaking to Sky Sports News HQ, Brook said: "They kept me in until about 3am. I had a CT scan on my eye and the eye is broken again, same as the Golovkin one, so, maybe surgery again.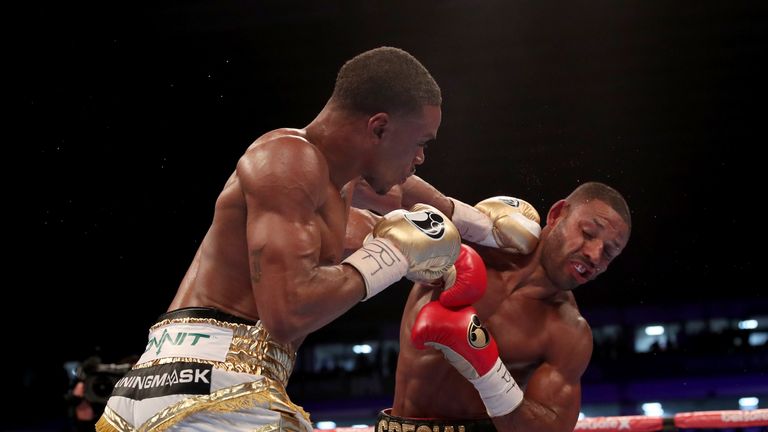 "I'm devastated. I knew from round seven that the eye had gone and progressively as the rounds went on. I tried to get through the fight and it kept going double vision and then coming back into line.
"In the later rounds 10 and 11, especially 11th round, it stuck there and that's why I went down on one knee and I remember the surgeon saying to me after the Golovkin fight if you would have gone another round or so you could be blind so I've got that going through my mind as well.
"I'm in my own city, I'm in Sheffield. I wear my heart on my sleeve. There were many things going through my mind but I remember thinking I live to fight another day."
Considering his future, Brook admitted he must now move up in weight as he stressed the difficulty of competing at the highest level at welterweight.
"I think the time is now maybe to move up," Brook added. "I've been making welterweight since I was a teenager. My first fight I was about nine or ten.
"I went up to middleweight in my last fight, I put a lot of muscle on and it was so hard to get to welterweight."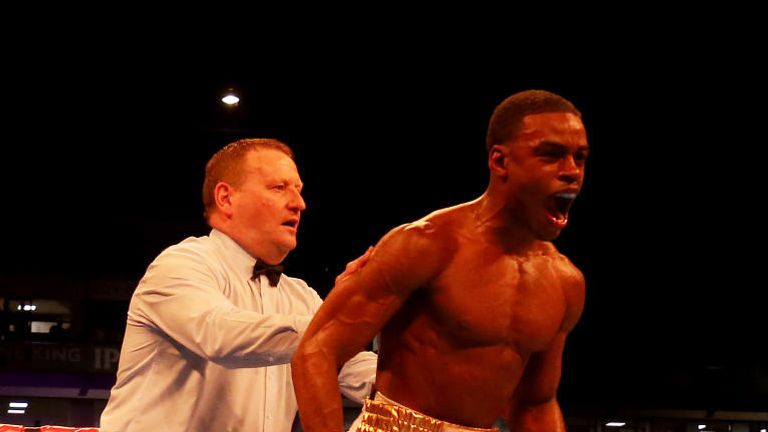 The 31-year-old spoke of his pride at fighting in his home city, but admitted losing the world title was difficult to take.
Brook said: "I'm devastated but I'm also happy because I'm hearing the fans had a great night and I'm walking out, looking up and thinking will this ever be done again? Seeing everybody at the Lane and the energy was fantastic last night.
"When I got caught in the 11th it (his eye) wouldn't come back into line. It actually stayed there and it was coming on strong and I knew that I couldn't see and I knew he is a very sharp shooter - a very good fighter, Errol Spence Jr, and I knew that it could be fatal with some of the shots he was chucking.
"If the eye hadn't have gone I think the fight would have mapped out a little bit differently but it is what it is and I didn't get the win."