A hand injury may have ruined Jason Quigley's plans to fight on the GGG-Canelo card, but the Irish middleweight is now targeting a UK bill in his latest column.
I was told that my hand is going to make a full recovery and I'll be starting rehab in July. The bone that broke is not the main concern, it's the tendon that I tore which is why I still have the splint on. I can't really bend or stretch it now, but everything is going great and the hand is starting to feel stronger, with a lot more movement and power.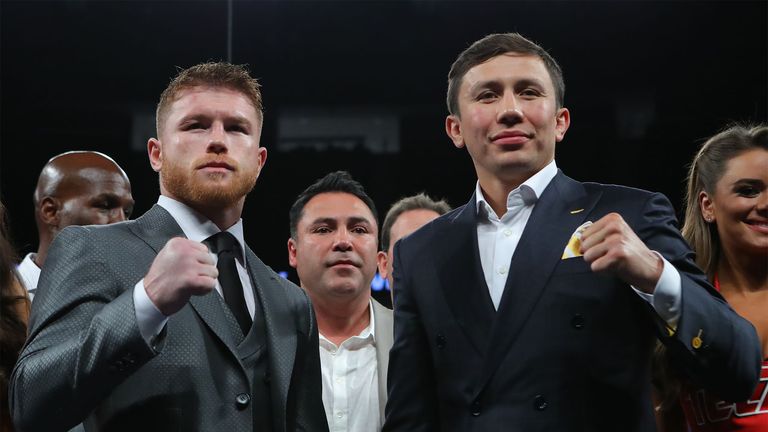 The plan was for me to fight on the Gennady Golovkin-Saul Alvarez undercard, but this is boxing and things change. I hope to fight again at the end of year, either in November or December. I'm looking to have a similar fight to Glen Tapia, another good test. I need to be in there with guys who will help me grow as a fighter, learn and progress.


I'm looking to come back and make a name for myself here as well. I went out to America to learn my trade and get a lot of experience. When the big title shots come in Vegas, I won't go into the bright lights and be stunned or blinded. Now it's time for me to dip my feet in the water back here.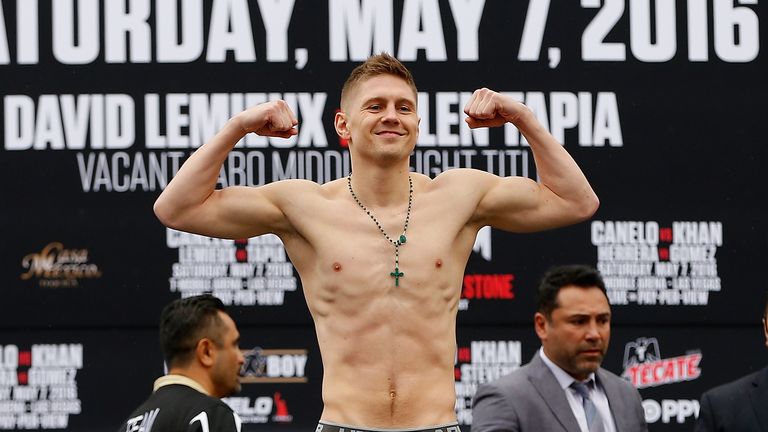 Definitely I would like Eddie Hearn to get me on a card.
I met Eddie Hearn at my second pro fight in California when I was on the undercard of Kell Brook's win over Shawn Porter. Me and Eddie had a brief chat and he was keen to get me over, but we've never really talked since about it. Definitely, I would like Eddie Hearn to get me on a card. They have the likes of Jorge Linares coming over here and if that fight with Luke Campbell comes off then get me on that card - that would be amazing.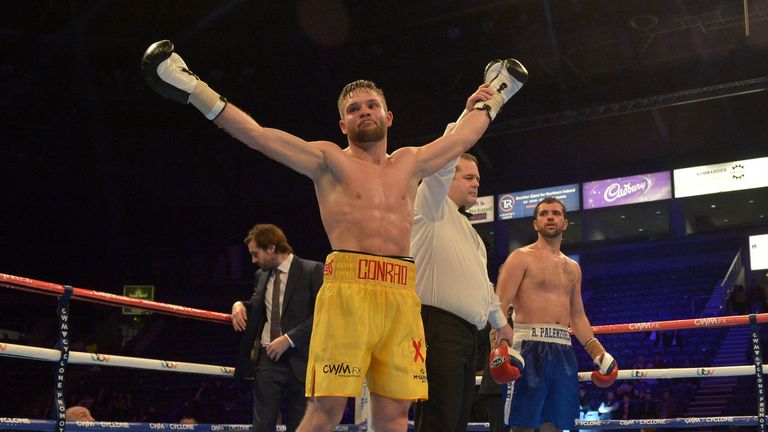 I'm on my path and Conrad Cummings is on his own. He's had a few hurdles already in his career and to be honest, I've reached a level which I know I can get to. Does Conrad think he can get there? He probably does, but I don't know. It makes no sense fighting now, there is nothing on the line. But I will easily fight Conrad, if he goes on to win a title.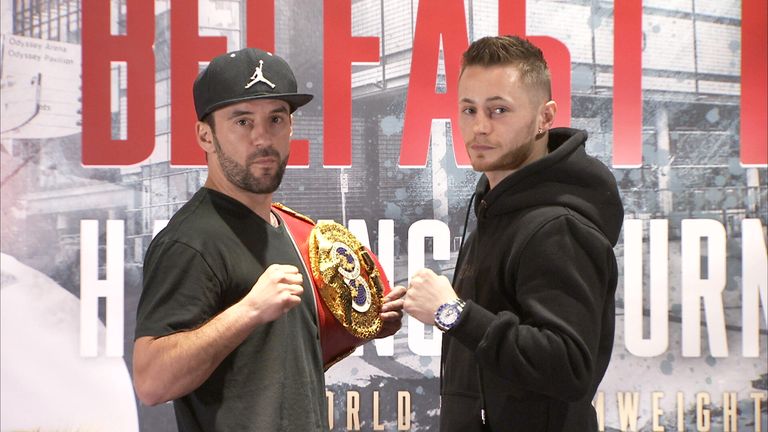 Over in Belfast this weekend, Ryan Burnett challenges IBF bantamweight champion Lee Haskins and it's going to be a good learning fight. It's a great time for Ryan to make a statement and hopefully become a world champion.
Watch Lee Haskins v Ryan Burnett, live from Odyssey Arena, Belfast, on Saturday night, on Sky Sports 2, from 8pm.