Anthony Joshua insists he will 'be ready' when Tyson Fury returns to fitness
By James Dielhenn
Last Updated: 14/06/17 6:59pm
Anthony Joshua has called for Tyson Fury to regain his fitness so they can arrange a fight that "the public want to see".
Fury responded to Joshua's call-out on Tuesday with a social media post that claimed: "I really don't believe AJ can lace my boots up."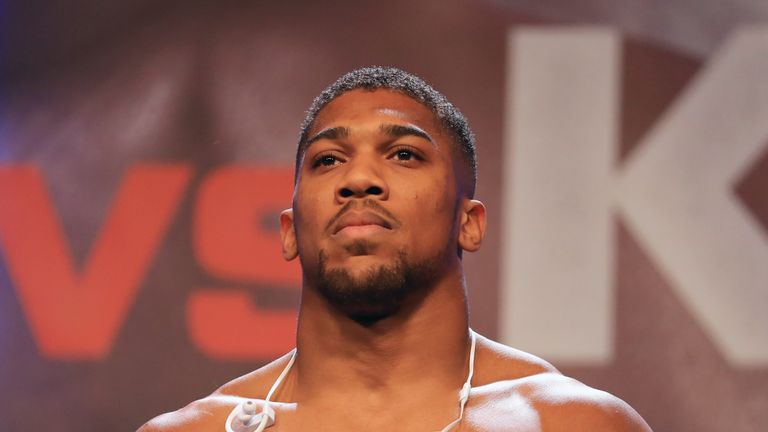 I don't think Tyson can lace his own boots at the minute! When Tyson is fit, when he's ready, we'll be ready.
Anthony Joshua
Joshua hit back, telling Sky Sports News HQ on Wednesday: "I don't think Tyson can lace his own boots at the minute! When Tyson is fit, when he's ready, we'll be ready.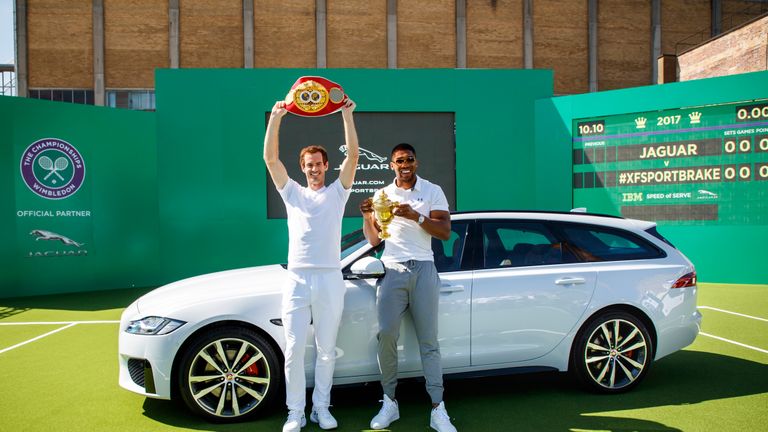 "We're patient. I wish him a speedy recovery with all the stuff that he's got going on outside the ring.
"It's a fight that people want to see. He's one of my boxing rivals and I need this competition throughout my career. I can't wait for him to get back. We'll see if I can lace his boots when we come to blows."
Joshua's IBF and WBA 'super' heavyweight titles were once owned by Fury, who was stripped of the former then vacated the latter for medical reasons.
Fury remains unbeaten and refers to himself as "lineal champion" but Joshua insists that "entertainment" should be prioritised above title belts.
"All I did was stay consistent and, any opportunity that came to me, I took on," Joshua said. "It's not as if I was the next in line because the governing bodies wanted me there.
"Charles Martin called me out, I had to beat him then defend my title. Then Wladimir Klitschko wanted to fight me for the WBA, and I put up my IBF, so every fight I've been in was a challenge. It was never given to me.
"I'll always fight Tyson Fury, not because of the 'lineal champion' business. But because the public want to see it. I fight for entertainment, not for belts or glory. Just pure entertainment and passion."
Joshua is first waiting for a response from Klitschko about a potential rematch in November, after the Brit won their enthralling first fight in April at Wembley.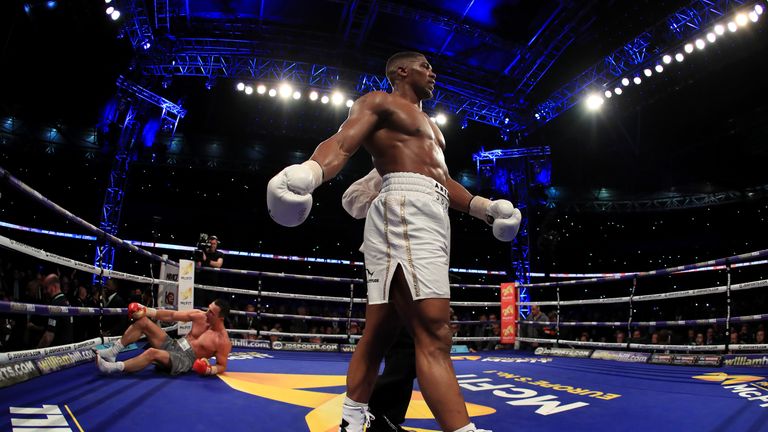 "I'm being patient," he said. "I've got myself into training to prepare, if it does happen. He's probably looking at the landscape - what is there to achieve?
"What does he really want to do? Does he want to go through that type of fight again? I definitely do.
"He was at the peak of where he could be at the time, so it's interesting to see how much he could change. I went in as an underdog, in the sense of experience. I gained so much experience from those 11 rounds so hopefully it will shape me into a better fighter and I can get a better result, if we do rematch."
Anthony Joshua, a Jaguar ambassador, was speaking at the launch of the new XFSportbrake.