Conor McGregor recruits Paulie Malignaggi in preparation for Floyd Mayweather
Malignaggi has previously claimed he would 'knock the beard off' McGregor
By James Dale
Last Updated: 29/06/17 6:23pm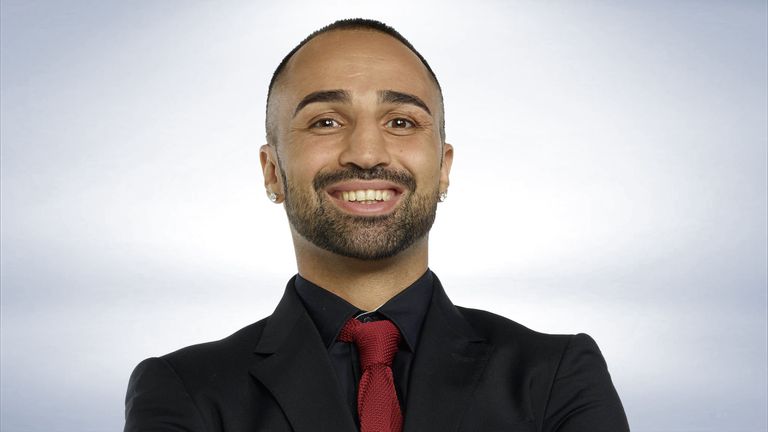 Conor McGregor's preparation for fighting Floyd Mayweather Jr will be aided by new sparring partner Paulie Malignaggi.
Former WBA welterweight world champion Malignaggi, who retired after being stopped by Sam Eggington in March this year with a record of 36-8, previously called out McGregor and labelled the mixed martial arts fighter's boxing match with Mayweather a must-see.
Malignaggi has confirmed he will now get the chance to get in the ring with McGregor, who has so far been sparring with 20-year-old welterweight Tiernan Bradley, after his own former training partner in Los Angeles, Dean Byrne, put him in touch with McGregor's camp.
Malignaggi's exact role is yet to be agreed, though he expects to be involved when McGregor shifts training camp from Ireland to Las Vegas in the summer.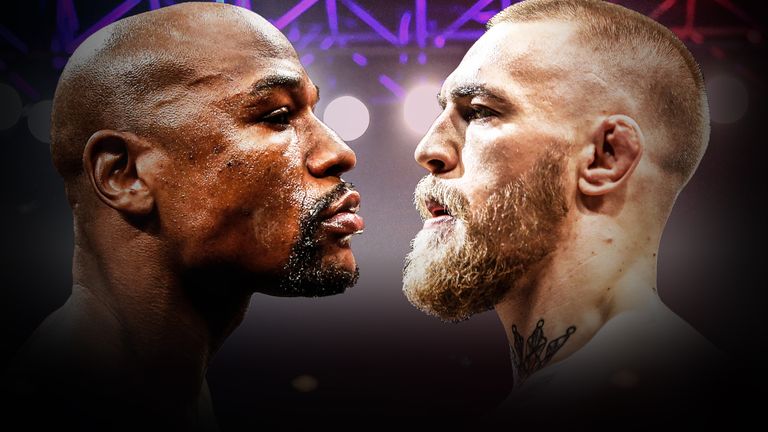 "It's up to them [McGregor's camp]," Malignaggi told Sky Sports News HQ. "If I come in as a sparring partner, if I come in to help, it would dictate the terms.
"I've never done this before, I've had my own training camps, so I'll be respectful of them and the rules they make. The timing is up to their liking. They would probably need me in July."
Former two-weight world champion Malignaggi threatened to "knock the beard off" McGregor after the UFC lightweight king was granted a licence to box, but is now ready to stand in the Irishman's corner when he faces Mayweather on August 26.
"If I agree to come and help I'll do my best and be a team player," he added. "I'd like to see where Conor is at in his boxing, I'm sure he's been training well before this.
"I'm coming in as help, I'm going to do my best as a sparring partner but also where I can put my mark on him. He's the boss of his own team, but anything I see I'll be willing to share with his camp."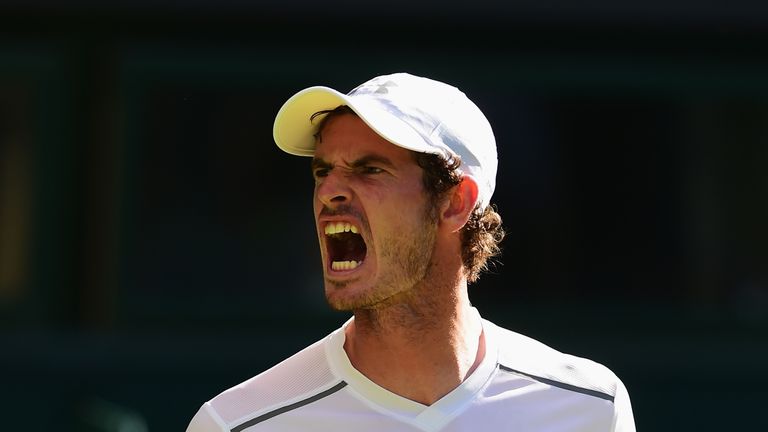 "It's like putting a ping-pong champion on the Wimbledon court with Andy Murray."
Malignaggi on McGregor's fight with Mayweather
Malignaggi remains cautious on McGregor's chances of stopping the undefeated Mayweather (49-0), though.
"It's like putting a ping-pong champion on the Wimbledon court with Andy Murray," he added. "What do you think the ping-pong champion's chances are? I'm not sure it would be very great.
"Conor is the underdog and I believe that he's up against it in this fight. You're looking for key elements, you're fighting a 40-year-old man who hasn't fought in two years. That in itself could cause a bit of a problem for Floyd.
"If Conor can achieve certain moments in the fight where he gets Floyd's attention, winning points or even an entire round, even if at the end he loses I think people will look at Conor in a positive light.
"If you're looking at a situation where Conor is going to win the fight, it's probably stretching it a little bit."