Broner vs Garcia: Ashley Theophane reflects on his world title defeat to Adrien Broner
By Matt Horan
Last Updated: 26/07/17 8:57pm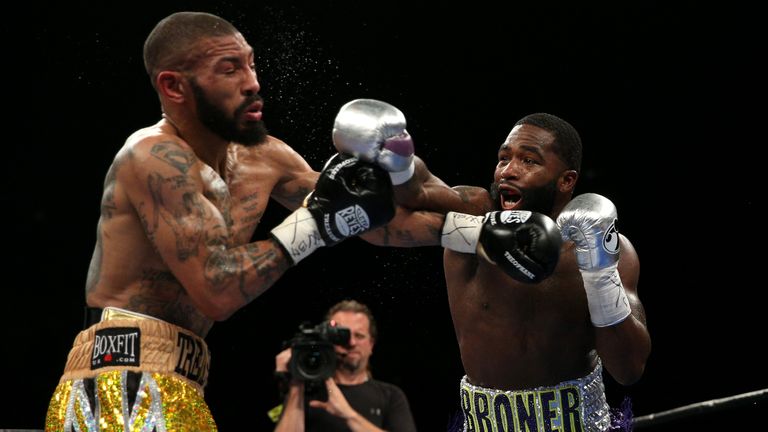 Ahead of the super-lightweight showdown between Adrien Broner and Mikey Garcia, we asked Ashley Theophane to give an insight into what it is like to face 'The Problem'.
Broner is a four-weight world champion, but he will face one of his stiffest tests to date when he takes on fellow multi-division title-holder Garcia on Sunday morning, live on Sky Sports.
Londoner Theophane fought Broner in his only crack at a world title last year, but fell short after being stopped in the ninth round of their vacant WBA super-lightweight title fight...
What was the build-up like to the fight?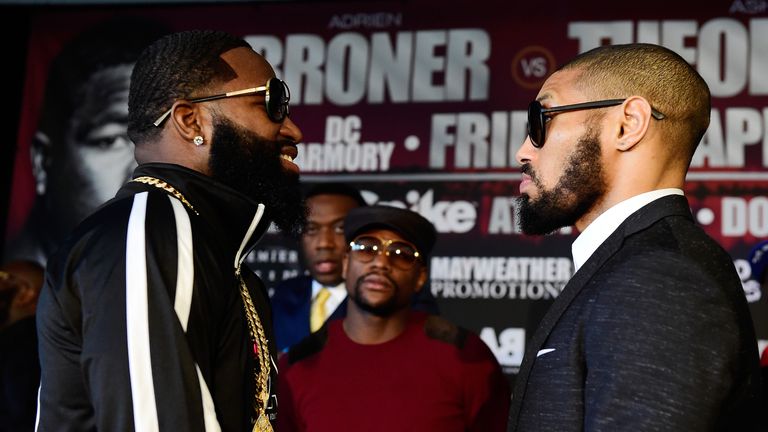 I enjoyed everything from when first called out, the press conferences, training, but on the night I couldn't produce what I had planned.
When I was in the ring with him in the first round, I was just like 'wow I'm on the the big stage - I'm finally here'. There weren't any nerves, I had fought on big shows before, but finally I had my world title fight.
In the fight, what were Broner's strengths?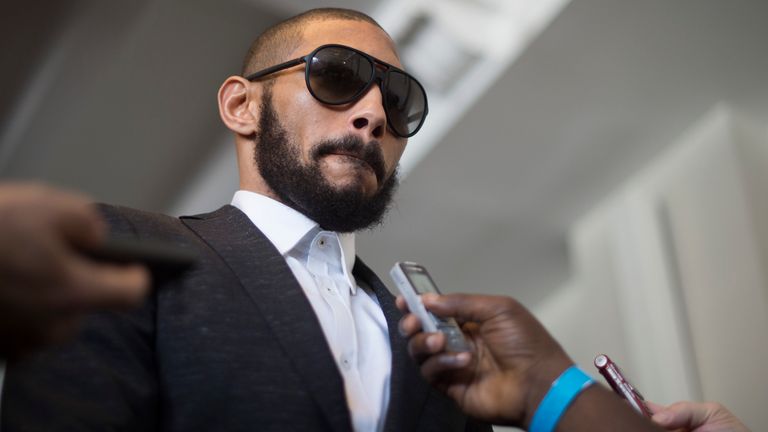 My trainer told me he had crazy strength and I didn't really believe it. That was the difference, I prepared for the speed and skills not the power.
Ashley Theophane
He is very strong and that was the difference between us. I've had 11 KO's out of 40 wins so I'm not very powerful, it's not my strength, but when he hit me I felt it.
Going into the fight, I was sparring a lot of skilful, fast guys. My trainer told me he had crazy strength and I didn't really believe it. That was the difference, I prepared for the speed and skills but not the power. Just had to bite down and get through it.
What is his best shot?
The uppercut he throws is a beautiful shot and it comes out of nowhere. He whips it up, he likes to plant his feet and swing in body shots.
The jab is a range finder then he whips in those big shots. The jab was good, he's not really active enough with it, though.
Is his inactivity the weakness then?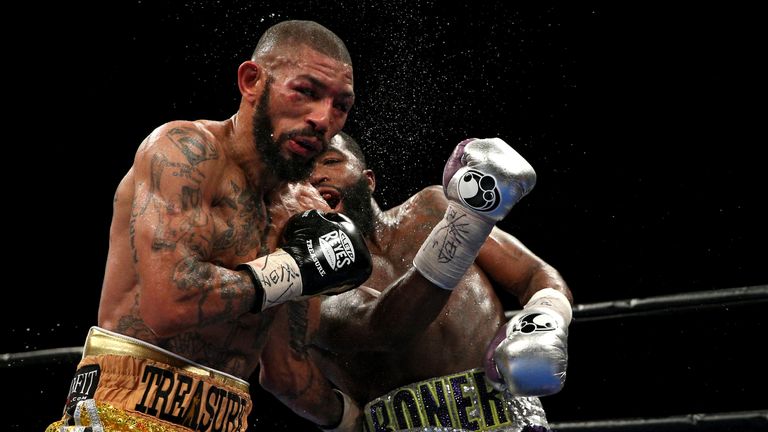 He sets everything up for power so doesn't throw a lot, so he isn't active enough and can be outworked - that's his downfall. Broner has fast hands and is explosive, but those power shots take the energy out of him and he has to then recover and bide his time.
I was hoping that I was strong enough to deal with him, but if not my goal was to outwork and out-punch him just like Paulie Malignaggi tried against him.
What about his chin, did you catch him clean?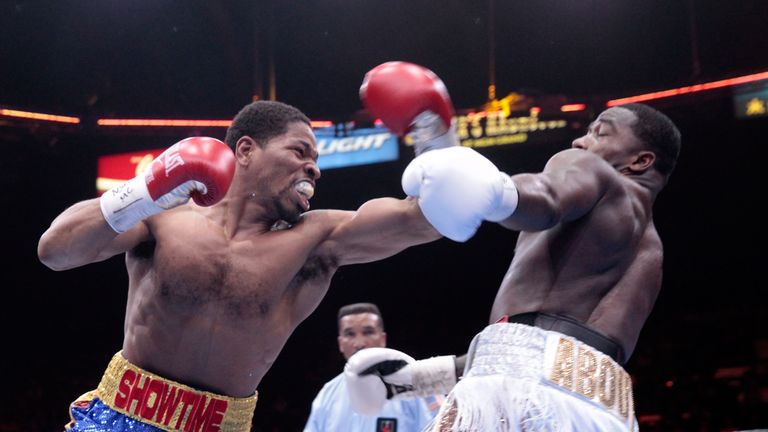 I know that he felt my body shots because he messaged me after saying that I could definitely fight and was tough and his ribs were sore. I always work on body shots, in 10 or 12-round fights you have to hit the body to slow your opponent down - that's what I worked on.
He seemed to shake off the chin shots, though. I don't know if they hurt but he has a very good chin. He was dropped by Shawn Porter and Marcos Maidana but both times he showed a lot of fight and a warrior mentality.
How can he improve?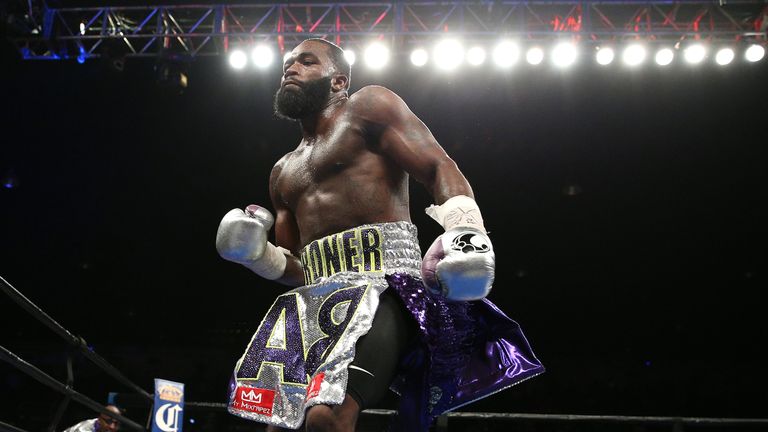 If I was his coach I would just tell him that his punch output has to be more, but let's remember that he's a four-weight world champion. At this level where he is in these mega fights and not being active against these top guys, that's where he is losing fights.
He was supposed to beat me, if I won it that would have been a massive shock, but when he fights another star that's when you look at what he does wrong, he's simply not active enough.
How does Broner compare to Mikey Garcia?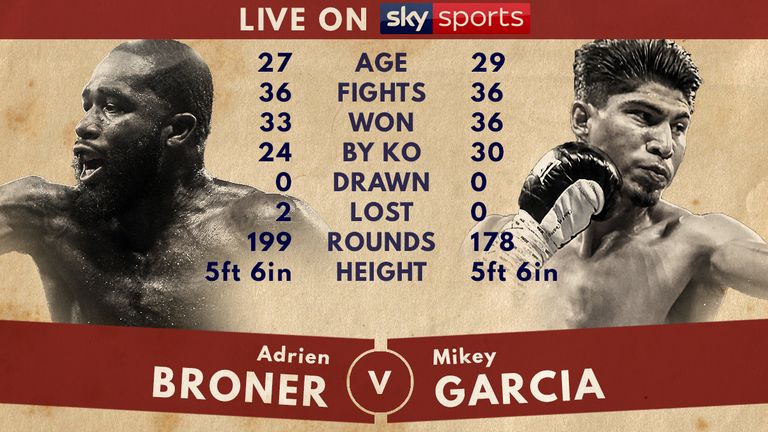 Garcia is a lot more consistent and hasn't lost, mentally he lives the life and even when he didn't fight for over a year, he was still in the gym all the time - they're different kind of fighters mentally.
Broner has made a good point in the past, though, that if Garcia had fought Porter and Maidana he could well have two losses on his record too. Broner has fought the better competition and this is Garcia's big fight, Broner has been here before.
So, your final prediction for the super-lightweight showdown?
I'm going for Mikey just slightly, it's an even fight, they both have skills and power. My pick is mainly because of Broner's inactivity in rounds and he can be outworked. Garcia is more active and throws some nice, clean shots.
I expect a points win, I don't think Garcia will stop him. Broner has a chin and heart, he's a warrior - it will be a hard-fought fight.
Watch Broner vs Garcia live from the Barclays Center, Brooklyn, from 1am, Sunday, July 30, on Sky Sports Action (Ch407).