Conor McGregor has requested that an international judge is one of the three-man panel of scoring officials for his fight against Floyd Mayweather.
The Nevada State Athletic Commission will consider the appeal alongside requests from both fighters to wear 8oz gloves, which would deviate from the regulation-sized 10oz versions that are mandatory for bouts in the 154lbs division.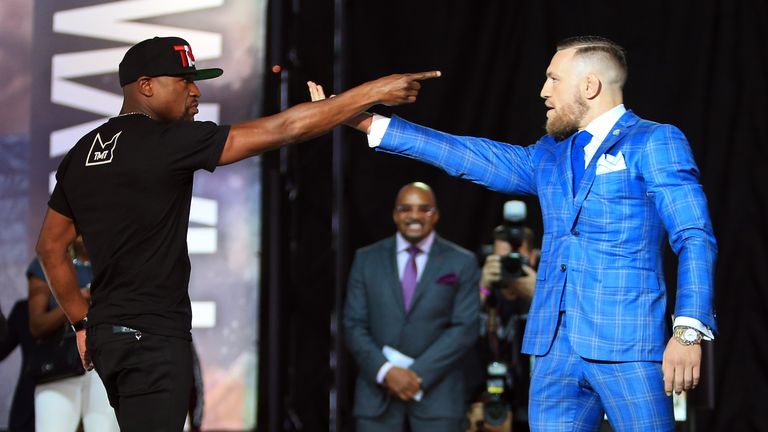 "The McGregor camp has requested an international judge. We will see if we think that's fair, and we will take it into consideration," NSAC chief Bob Bennett exclusively told Sky Sports.
"We try to be flexible and adaptable. We're customer service orientated."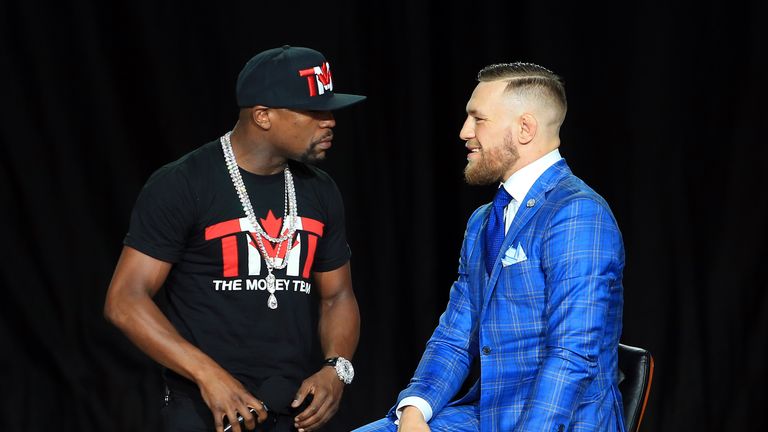 We try to be flexible and adaptable. We're customer service orientated.
Neither McGregor nor Mayweather have submitted a request about the referee, who will not be given special instructions to be wary of the UFC champion's conduct.
"No, we haven't received a request for an international ref," Bennett said. "We have a number of highly-qualified referees that have worked in Vegas on mega-fights. We have a pool of competent and qualified referees.
"I'm in the process of concluding my research into who I think the officials should be.
"The referee that is approved will have a proven track record of working on high-profile fights, and a proven record of being consistent under pressure. He will be a world-class referee.
"He will keep an eye on both of them. It's a boxing match. I've had conversations with McGregor's manager to explain the rules and regulations. I explained that it's incumbent upon him that McGregor has an intimate understanding of these rules.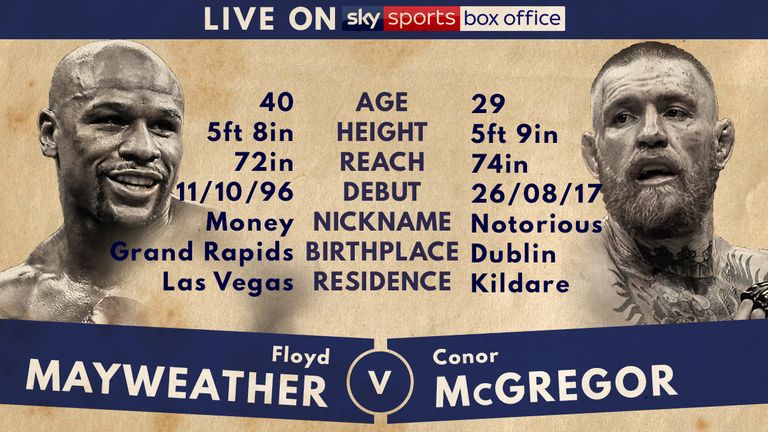 "I brought some things to his attention that will ensure the health and safety of both fighters, and prevent them losing points.
"At our next commission meeting, I will make my recommendation."
The NSAC are under no obligation to select officials from outside of Mayweather and McGregor's home countries, it was confirmed.
McGregor has been using retired Hall of Fame referee Joe Cortez during his sparring sessions "to become familiar with the process", Sky Sports were told.