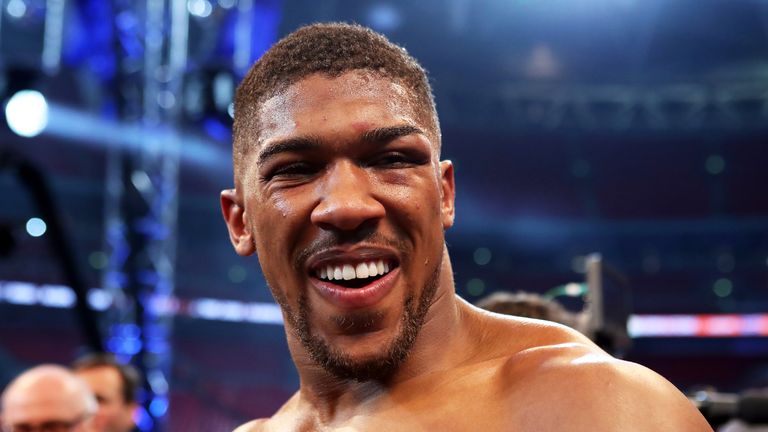 Anthony Joshua wants to stage his next fight in Cardiff's Principality Stadium because he wants to make it easier for his fans to attend.
The IBF's mandatory challenger, Kubrat Pulev, is the favourite to be his next opponent after Wladimir Klitschko announced his retirement instead of accepting a planned rematch in Las Vegas.
Joshua's camp remain hopeful Luis Ortiz, the mandatory challenger to his WBA title, and the governing body will remain patient so that he can honour a prior agreement with the IBF and Bulgaria's Pulev without being stripped.
Promoter Eddie Hearn has told Sky Sports News the 74,500-seater stadium in Wales is leading the list of locations for a possible date on October 28 and that is where Joshua wants to fight.
"I'm not turning Vegas down, I'd go, but for the people it's easier," Joshua said.
"My heart always tells me the UK, because a lot of people that have supported me since the amateurs are from here, and it gives them a chance to come down and watch a heavyweight title fight without having to travel.
"I know people will always make the effort but sometimes you want to make it as easy as possible for them.
"Klitschko's unfortunately retired: it was a fight I was looking forward to again, but everything happens for a reason and now I have to go and compete with one of my mandatory challengers.
"My mandatory with Pulev has been ongoing for a year. The mandatory with Luis Ortiz has been going on for two months; I've had obligations in place for the past year. (The IBF) let me and Klitschko have a unification fight. We had to sign an agreement that straight after the Klitschko fight (I would fight Pulev), provided there's not a rematch."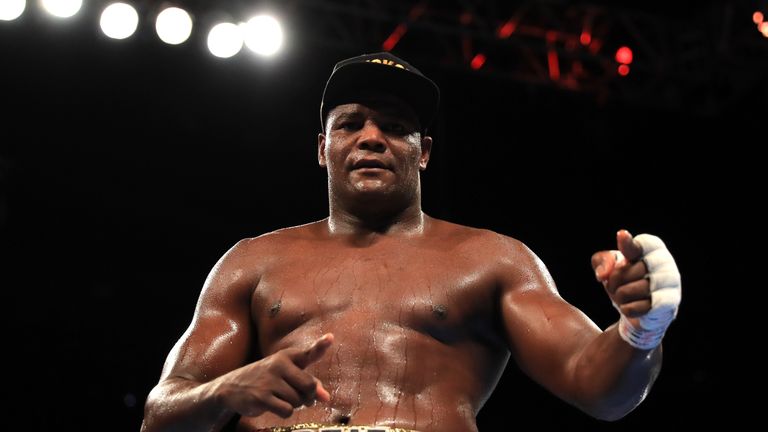 Unbeaten Cuban Ortiz was named as Joshua's mandatory challenger for his WBA world title just hours after Klitschko announced his decision to retire.
Joshua insists he is happy to face the dangerous southpaw and has no problem taking on both of his mandatory challengers if one is willing to wait to face him.
"I'd fight Ortiz next if he was the next person in line before Pulev," he said. "My team, we sit down and talk, figure out what's best and move forward. I love fighting for the belts; it's history, but what's advised for me and my career in the long term has to be weighed up.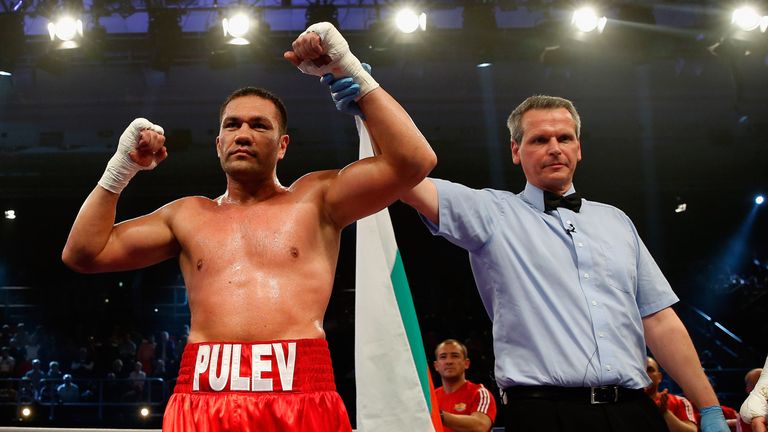 "I would definitely fight my two mandatories because they're exciting: it's just if one's patient or wants the belts now. People just say they want to fight me: they don't really want to fight me, just the rewards that come with fighting me. They'll get their turn.
"As long as (boxing's political landscape) doesn't stop me from fighting. The rules and regulations have to be in place to make it interesting: no problem. If that's the case, if I have to get stripped, no problem at all."
Anthony Joshua was speaking as part of StubHub's The London Manathon campaign together with Eddie Hall, World's Strongest Man. Tickets to see Eddie Hall at the Giants Live: Official World's Strongest Man Tour Finals are available on Stubhub.co.uk.