Mayweather vs McGregor: Paulie Malignaggi says that Conor McGregor may foul his way out of his fight with Floyd Mayweather
By Matt Horan
Last Updated: 22/08/17 6:02pm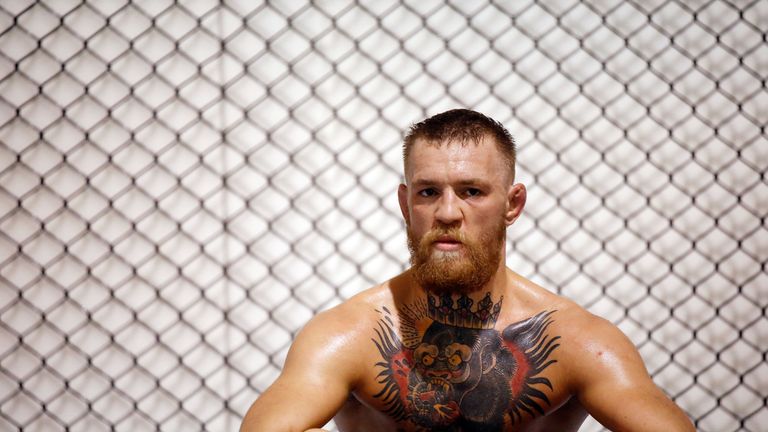 Paulie Malignaggi believes that Conor McGregor could "look for a way out" against Floyd Mayweather by attempting to get disqualified.
UFC star McGregor is trading Mixed Martial Arts for boxing as he prepares for his first professional fight against Mayweather this weekend, live on Sky Sports Box Office.
Following their infamous sparring sessions, Malignaggi thinks the Irishman is ill-prepared for the cross-code clash, and may risk disqualification rather than suffer a humbling defeat.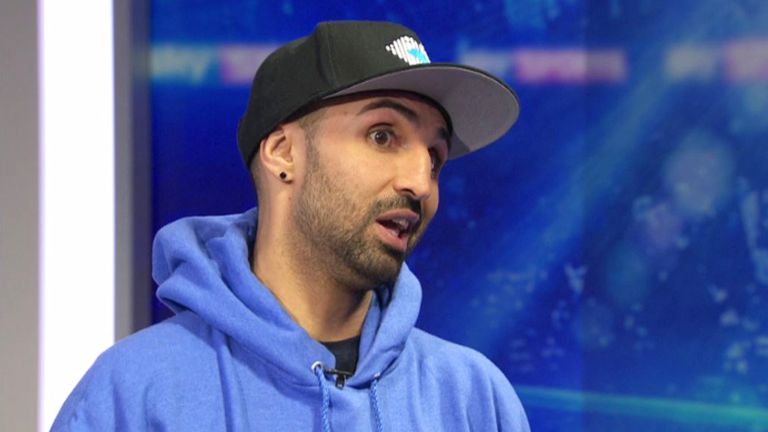 To say 'I quit' brings a lot of criticism, but to get disqualified and say the ref was unfair and harsh, in denial fans will jump on that.
Paulie Malignaggi
Malignaggi exclusively told Sky Sports: "When I was part of McGregor's sparring camp, I struggled to find words to compliment him, I knew he couldn't fight from the first moment we sparred.
"It's very hard to find nice things to say about his skills, perhaps his best attribute is his intensity, but he has to do it cleanly. He pushes down and rabbit punches a lot and those are things that can get you disqualified.
"As intense as he is though, he's not the gutsiest guy when you push him back and put him in tough situations. When things aren't going his way, there's a bit of fold in him.
"We saw that against Nate Diaz in the UFC where he tried to take Diaz down in a fight where going to the ground was basically suicide. He was the one who shot in that fight and wanted to be put out of his misery.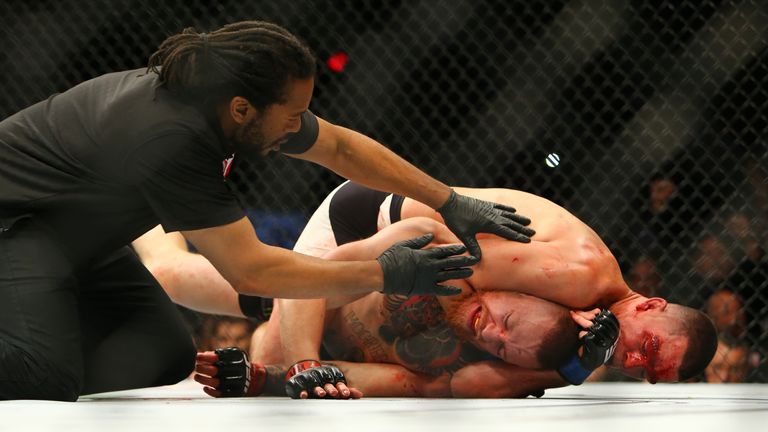 "That is one thing to look out for in this fight - he won't kick or knee as that will cost him his whole purse, but the subtle fouls, the rabbit punching, he will go to those and look for a way out.
"To say 'I quit' brings a lot of criticism, but to get disqualified and say the ref was unfair and harsh, in denial fans will jump on that."
Malignaggi has also questioned some of the decisions McGregor and his team have made in the lead up to the Vegas showdown, especially regarding sparring and coaching.
The former world champion said: "In camp, you're supposed to get comfortable at being uncomfortable, you have to be ready for when you are being punched in the mouth.
"You look at Mayweather sparring guys like Errol Spence Jr and Chris Eubank Jr, who really can fight, and then McGregor has a few MMA guys, an amateur boxer, and one or two journeymen.
"Why are you preparing with such low-grade sparring? Are you that fearful of being in uncomfortable situations?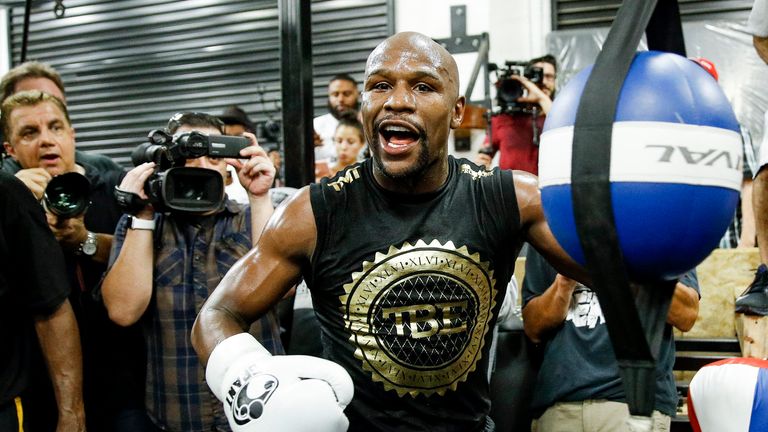 "His team were not teaching him anything either, he just kept doing the same thing over and over again.
"They've put him in this world of denial. All they do is compliment him and tell him how well is he doing even after a bad round."
Watch Mayweather vs McGregor, from the T-Mobile Arena, Las Vegas, from midnight August 26, live on Sky Sports Box Office. Book via your Sky remote or online here.