Butler vs Hall: Ohara Davies could retire if he loses to Tom Farrell, says Derry Mathews
Last Updated: 28/09/17 11:10am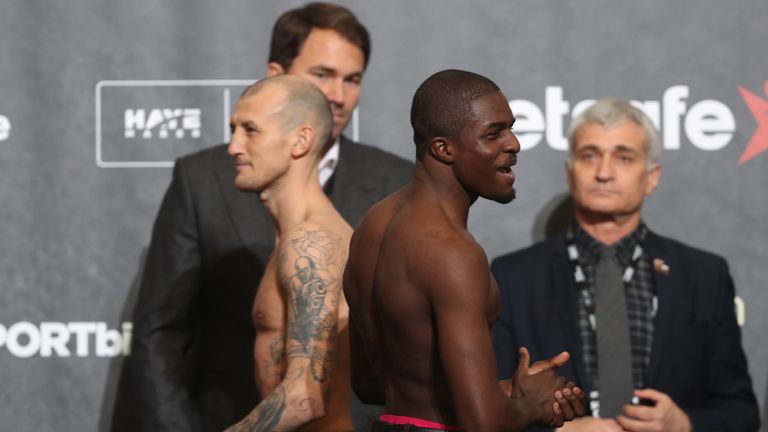 Ohara Davies could be forced to consider early retirement if he is defeated by Tom Farrell, says former opponent Derry Mathews.
The Hackney fighter is hoping to overcome his first professional defeat to Josh Taylor when he challenges Tom Farrell for the WBA international super-lightweight title on the Paul Butler-Stuart Hall bill in Liverpool on Saturday, live on Sky Sports.
But Mathews believes Davies might cut short his career if his world title ambitions are dealt another blow by Farrell.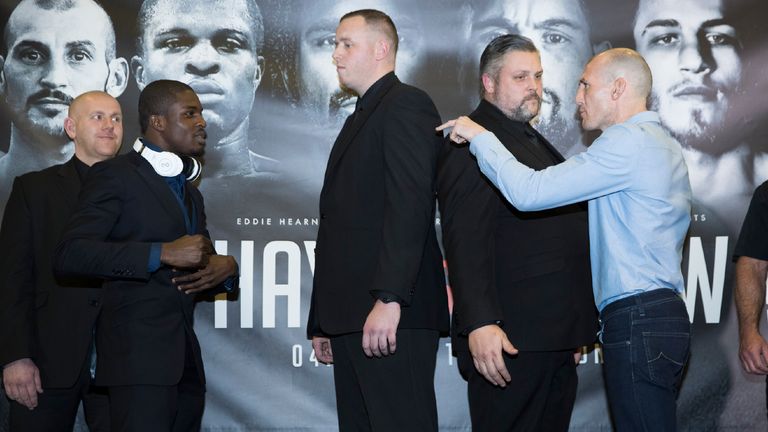 He believes he's world level and if he gets beat on Saturday, he's not world level, so where does he go?
Derry Mathews on Ohara Davies
"I think if Ohara Davies gets beat, we won't see him in a ring again," Mathews told Sky Sports. "He'll walk away.
"I don't know whether it's his ego, or does he believe he's better than what he is? He believes he's world level and if he gets beat on Saturday, he's not world level, so where does he go?"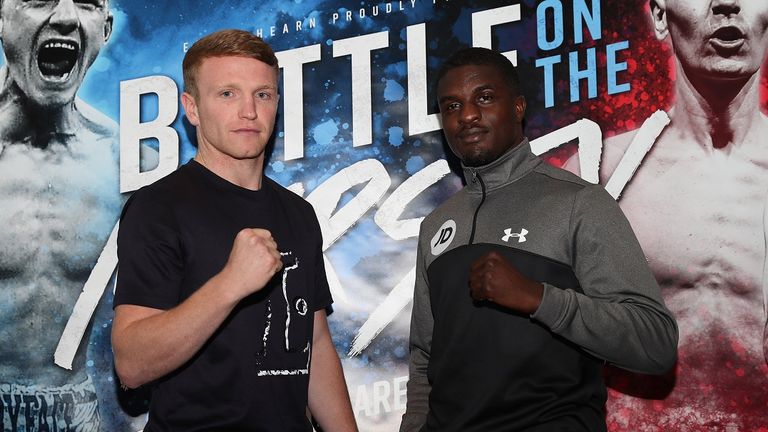 Mathews expects Davies to receive a red-hot reception on his return to Merseyside after they shared a bad-tempered press conference earlier this year.
"With the reputation, the mouth he's got, he's really got to establish something on Saturday," said the former British and Commonwealth champion. "Let everyone know that he wants to be here for a long time.
"At the same time, he's fighting a very good fighter in Tom Farrell, and Tom's in his hometown. After the abuse Ohara Davies gave me in Liverpool, I think he's in for a bad night with the crowd."
The Merseysider says he was distracted by the Londoner's outrageous antics before a third round stoppage win for Davies in March and thinks 'Two Tanks' embraces his bad guy image.
"Some fighters are good with it," said Mathews. "Against me, to be honest, he was very good with it, because he got in my head and I just wanted to kill him. Tom has got to stay cool, stay calm, and just do what he has to do to win.
"When he beat me, I went back stage and said 'let your boxing do the talking,' because he is good, that's what is frustrating. He just lets that mouth ruin him.
"Is it put on? If it is put on, he's got a lot of fans hating him. At the same time - as he says - they are buying tickets and they are paying his wages. It's like Naseem Hamed. Everyone wanted Naseem Hamed to get beat, but they bought tickets to go and watch him."
Watch Ohara Davies against Tom Farrell on the undercard for Paul Butler versus Stuart Hall, with Rocky Fielding battling David Brophy and Sean Dodd taking on Tom Stalker, from 7pm this Saturday on Sky Sports Arena.