Tyson Fury licence 'will be considered' in January after UKAD ruling
By James Dielhenn
Last Updated: 13/12/17 6:42pm
Tyson Fury's return to the ring hinges on the renewal of his boxing licence which will be considered in January, the British Boxing Board of Control has confirmed.
Fury is free to pursue a comeback after accepting a two-year backdated ban from UK Anti-Doping which expired on December 12, but is still without a licence.
"At the present time his boxing licence is suspended and we have to make sure that we are satisfied that he is healthy, mentally fit and physically fit before we permit him to box," BBBofC general secretary Robert Smith told Sky Sports News. "[It is] for his own benefit.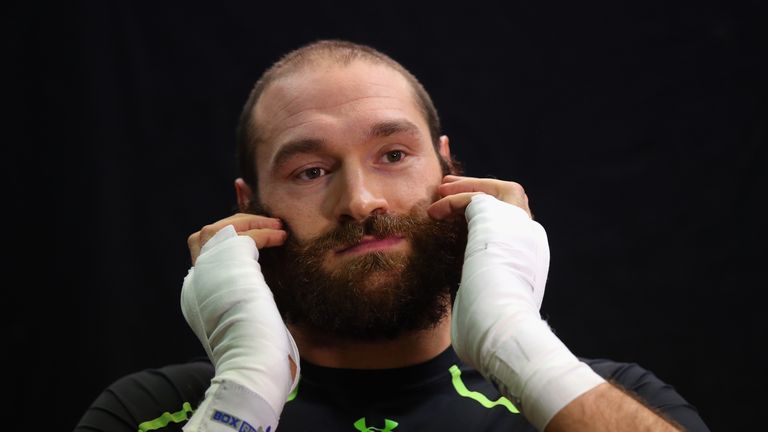 I have a vast array of boards of control around the world with open arms welcoming [me].
Tyson Fury
Asked if Fury's history of mental health problems were a factor, Smith said: "Of course it is. There have been issues in the past which Tyson has admitted to. We have records and medical documentation with regard to that.
"We, as a responsible organisation, have to make sure our boxers are fit and healthy."
Fury responded on social media saying: "I've not held a BBBofC boxing licence since I fought [Wladimir] Klitschko two years ago. Who knows? I might not even go back with the British Boxing Board of Control. Get it out of your mind that it's cement that I'll be going with you guys, because I have a vast array of boards of control around the world with open arms welcoming [me]."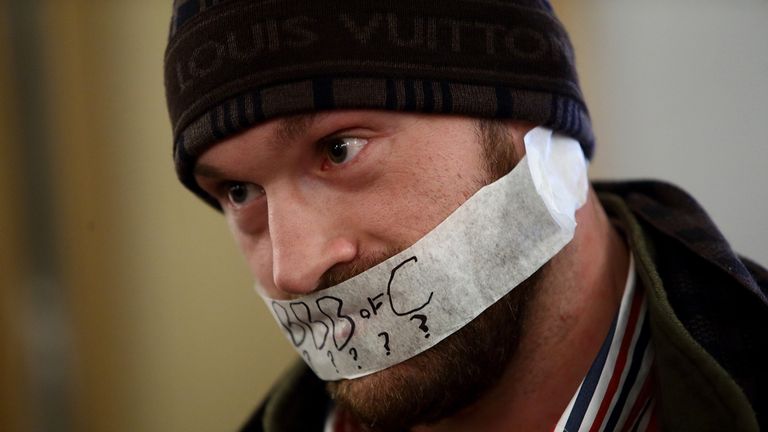 Two months ago, with his UKAD hearing still indefinitely postponed, Fury had threatened not to reapply for a British Boxing Board of Control licence "after the way they have handled things".
But a loophole to box with an Irish licence was shut down earlier this year when Mel Christle, the Boxing Union of Ireland president, told Sky Sports: "The protocol is that the BBBofC is, like the BUI, affiliated to the [European Boxing Union] and the World Boxing Council. We respect each other's decisions."
Fury has previously come into conflict with the BBBofC after comments made in the build-up to his fight with Dereck Chisora in 2014.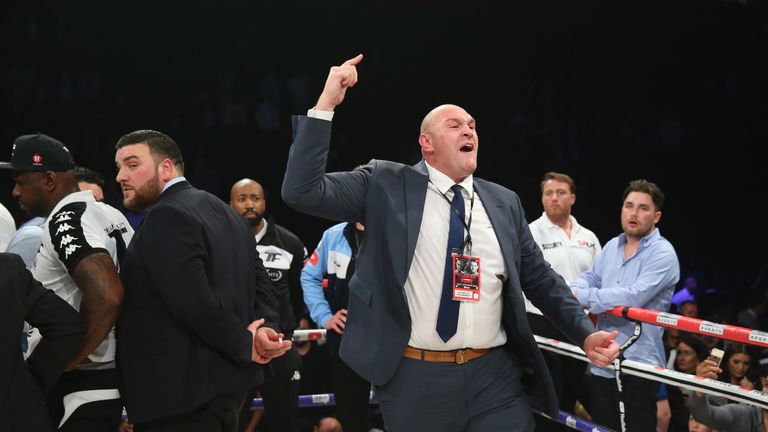 A crucial part of Fury's defence in his UKAD hearing was that he wasn't informed that he might be banned at the start of a 16-month delay, between his positive test and being charged, according to the organisation's chief executive Nicole Sapstead.
The delay was because nandrolone, which Fury tested positive for, occurs naturally so UKAD had to discover whether it was it his system artificially. Fury's missed test from September 2016 was settled as part of this week's ruling.
"We are glad we can move on and, hopefully, speak to Tyson and his manager Mick Hennessy shortly," Smith said.
"I'm sure, when he comes to speak to us, he will say [that he is healthy and fit]. He obviously has work to do to lose weight and get fighting fit, and that may take some time, but we have to make sure he is mentally and physically okay. We will take our time and do the job properly, we won't be rushed into anything. He's been off for a long time and you can't just click your fingers and get back into a competitive boxing ring.
"We have to satisfied with regard to his medical health."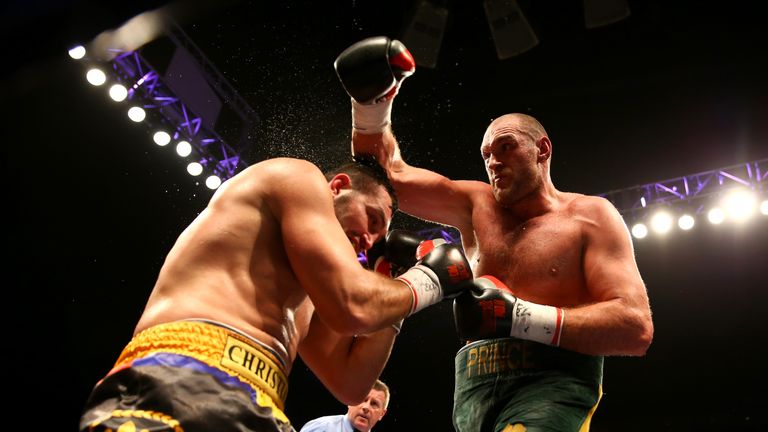 Fury's win against Christian Hammer, from February 2015, has been officially overturned to a 'no contest' as part of the UKAD settlement. Crucially, Fury's standout victory that ended Wladimir Klitschko's world heavyweight title reign in November 2015 will not be affected because "no adverse" findings were discovered in any of his seven drug tests after February 2015, according to UKAD.
Fury immediately followed this week's UKAD ruling with a tweet to Anthony Joshua, a potential fight that promoter Eddie Hearn thinks could "be built into something huge".
Smith added: "As long as both boxers are fit and healthy, and Tyson has got over his problems, then it would be a tremendous occasion if it happens. But he has a bit of work to do, before then. I suspect he will need one or two warm-up contests to get back into proper fighting shape but, if he can do that and keep winning, then we could be in for a bumper couple of years."
You can watch Katie Taylor against Jessica McCaskill, Martin J Ward versus Juli Giner and Conor Benn, Lawrence Okolie, Josh Kelly and Joe Cordina in action at York Hall live from 6pm this Wednesday on Sky Sports Action.