Tyson Fury and Hughie Fury cases cost UK Anti-Doping £577,717 in legal fees
By Press Association
Last Updated: 07/02/18 11:45am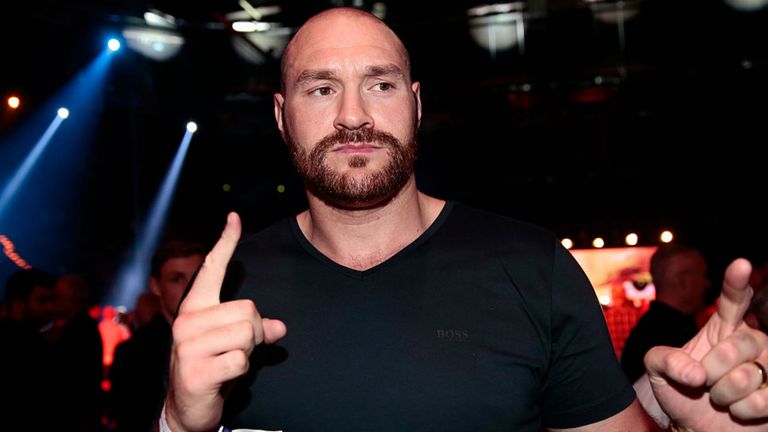 UK Anti-Doping has announced it paid almost £580,000 in legal fees during the cases involving Tyson Fury and Hughie Fury.
Tyson Fury and cousin Hughie tested positive for the banned steroid nandrolone in February 2015, but were not charged by UKAD until June 2016, by which time Tyson Fury had beaten Wladimir Klitschko to become undisputed world champion.
The Furys strongly denied the nandrolone charge, stating the positive was a result of eating wild boar that had not been castrated.
UKAD sought the four-year ban that nandrolone carries, while the Furys claimed they had done nothing wrong and should be cleared. A compromise was reached in December 2017 which let both men resume their careers.
At the time UKAD chief executive Nicole Sapstead said the organisation had "thrown an unprecedented amount of resources" at the cases and used "very eminent and successful lawyers".
She said in December "the money element" was considered when agreeing the compromise, and UKAD said on Wednesday it had spent £577,717 on legal costs plus a further £7,942 on "laboratory analysis and associated services".
UKAD was answering a Freedom of Information request, and published its reply on its website.