Joshua vs Parker: Carl Froch says Anthony Joshua's win will not have worried Deontay Wilder
Last Updated: 01/04/18 1:30pm
Carl Froch does not believe Anthony Joshua's dominant points win over Joseph Parker will have concerned Deontay Wilder.
'AJ' convincingly beat WBO champion Parker at The Principality on Saturday night but the victory lacked the explosive finish that we've become accustomed to as he was taken the twelve-round distance for the first time in his career.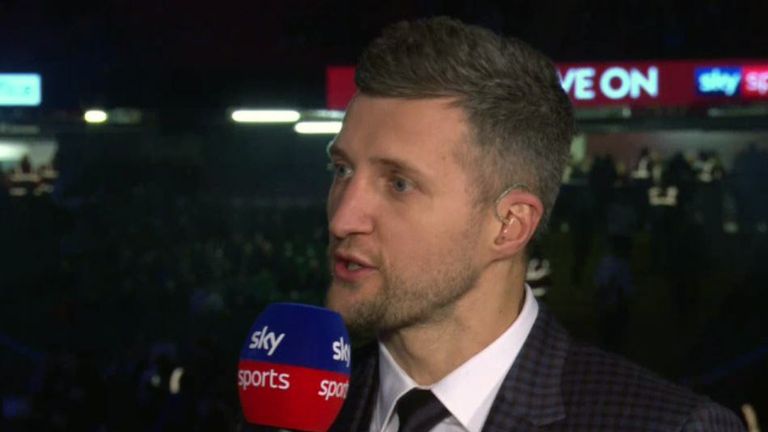 When AJ says 'I will knock you spark out', I don't think Wilder believes him
Carl Froch
Froch said that, in a way, it was a "perfect performance" from Joshua, who boxed well behind a potent jab throughout, but it wasn't a victory that would have struck fear into heavyweight rival and WBC champion Wilder.
"Let's be honest, what will Deontay Wilder make of that? Will he be worried? Has that sent a message saying 'I'm coming for you?" Froch began.
"I don't think he will be concerned about that performance, he won't be worried.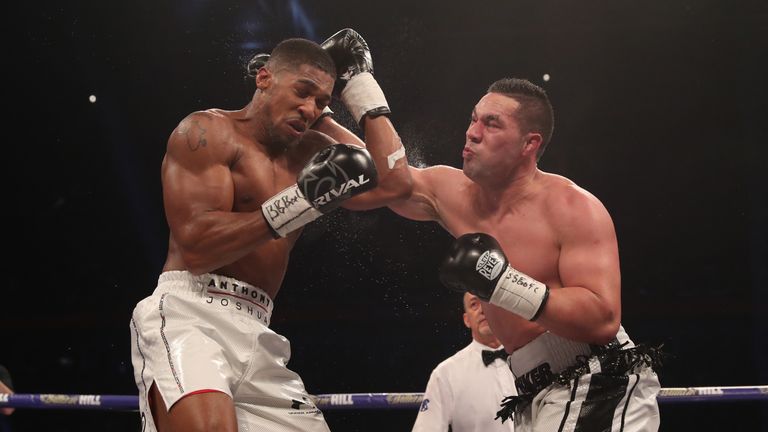 "When AJ says 'I will knock you spark out', I don't think Wilder believes him, because what you saw there does not send that message - he did what he had to do to win.
"Wilder should have been here to drum this up and drive home that he wants the fight, but unfortunately, he didn't turn up tonight.
"Joshua doesn't have to prove anything, he's undefeated in 21 fights with 20 knockouts. He's going home this evening with an extra belt and an unmarked face, what more can you ask for."
Despite not getting the knockout, Froch was impressed with the clinical boxing displayed by Joshua.
"That was very impressive from 'AJ', it's the first time he's gone the distance," he continued.
"Has he found his optimum weight or is he lacking a bit of power at that weight? The question marks will be raised from that.
"It was just a perfect performance in a way, look at the state of his face, he didn't have a mark on him, and his hands aren't hurting - there are no injuries.
"Joshua got the job done, picking up another world title, so you can't really complain"