Joshua vs Parker: Despite defeat, Joseph Parker left a good impression inside and outside the ring
Last Updated: 01/04/18 5:33pm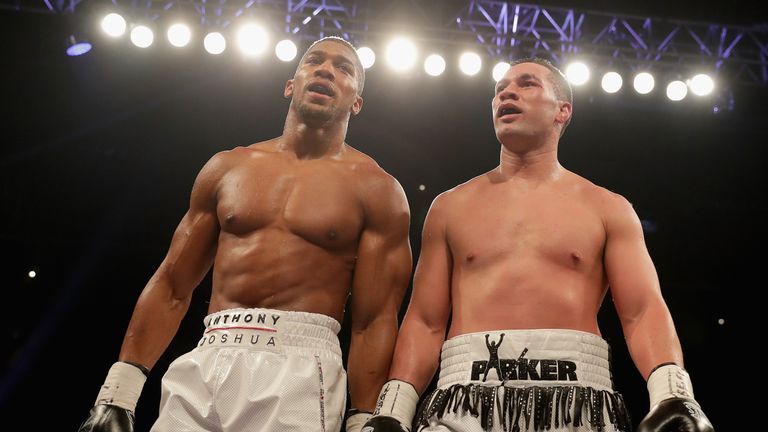 Joseph Parker prepared, fought, lost and responded with a broad smile. He is a credit to his proud ancestry and to boxing as a whole and should be welcomed back, writes James Dielhenn.
There was a point mid-way through Anthony Joshua's victory on Saturday when the travelling corner, hurling encouragement to their man throughout, exploded with anger at what they perceived to be an infringement. Kevin Barry, the trainer, had to be dragged back down off the ring apron.
Parker grinned forgivingly at Joshua, who probably didn't expect that.
The reaction was typical of the New Zealander - he is a sportsmanlike representative of a nation that has produced many others on the rugby and cricket pitches. He imposed his identity onto this event; the Haka at the weigh-in and presence of Samoan high chiefs were memorable, while his mum and dad beamed proudly in Cardiff all week. How boxing can change lives; they left Samoa 30 years ago for a better life in New Zealand but couldn't have expected their son to achieve so much so quickly in their new home.
Parker has more than played his part in what ultimately became another stage in Joshua's journey, and will not be consigned to history like some of his previous conquests.
Sure, there were brief interludes when nice guy Parker's mask slipped - Joshua confronted some pre-fight jibes on The Gloves Are Off, saying "I don't respect that". But Parker hadn't arrived to gift-wrap his world championship belt to Joshua, he was a serious opponent who intended serious harm and, once or twice, told us so.
Overall he reminded us, as Joshua and Wladimir Klitschko did, that it's possible to approach a fight of such magnitude with decorum.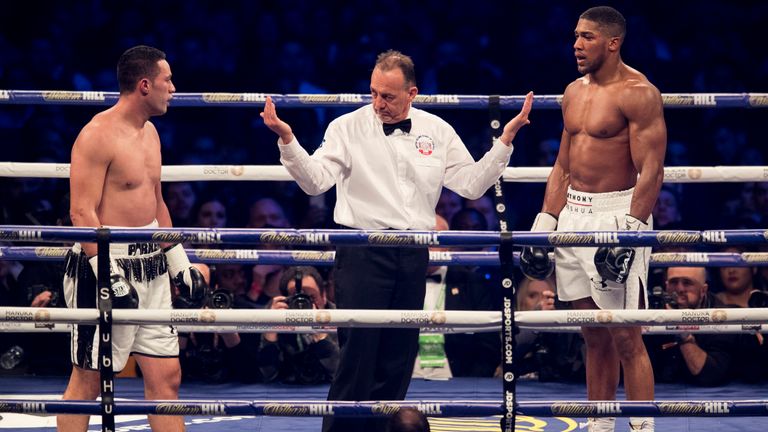 It must not be taken for granted the impressive progress that Parker has made in his career. Two years younger than Joshua at 26, he has already won and defended a world title and is good enough to come again. He will do.
To have fought on such a stage at his young age, particularly having come from a small nation that is not associated with the epicentre of boxing, is testament to Parker. He has put in the leg-work - he travelled alone to Azerbaijan aged 18 for the amateur World Championships, dabbled with a couple of pro fights in America, then staged a fight in Samoa that meant everything to his family who hail from the small Pacific island.
Parker took risks that paid off. Carlos Takam was his 19th fight, before he was a world champion, and in hindsight Joshua might have recommended he pick a less difficult opponent. Parker beat Takam, and soon after he outpointed the potentially tricky Andy Ruiz Jr who was 29-0 and also aged in his mid-20s.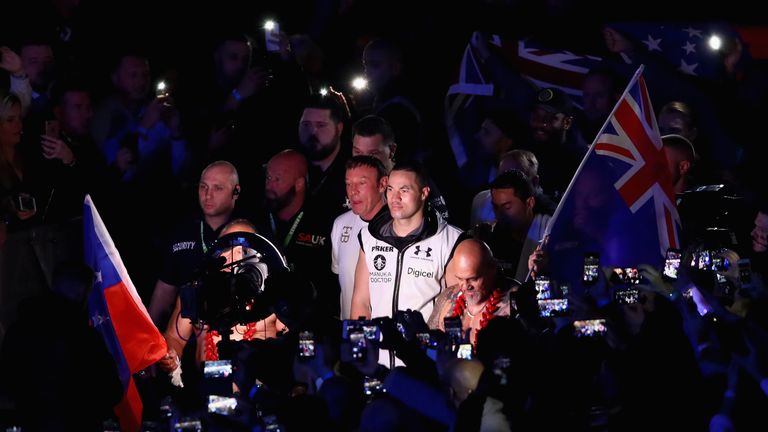 On the verge of earning himself the major occasion that we saw over the weekend, Parker rolled the dice again. He won in Hughie Fury's home city of Manchester - Parker smiled through the build-up, as he did against Joshua, even when his promoters were going hammer-and-tongs with the notorious Fury mob.
A word for David Higgins, Parker's eccentric promoter; his big brother-little brother relationship with Eddie Hearn has been an enjoyable side-note to the past few weeks. Higgins ultimately did his job to secure his man a chance at Joshua, and his rivalry with Hearn has been largely tongue-in-cheek and jovial. Higgins screaming "Parker has never been down" while being booed by thousands of Joshua supporters at the weigh-in was a vintage display that had Hearn smiling. Now it's over, they might admit a soft spot for one another.
@joeboxerparker Definitely nothing to hang ur head for. Learn from this experience, learn new tactics and keep on pushing. Hands that fast have much further to take u than this. You've done NZ proud but ur not done. Bless

— Lennox Lewis (@LennoxLewis) April 1, 2018
Parker's future will hopefully be in the UK. He has already spent plenty of training time in London, as well as Vegas, and would be a welcome addition to the burgeoning heavyweight scene. There will be plenty of contenders who will not fancy welcoming him back.
But the rest of us should embrace the idea. Before boxing Joshua he openly expressed an interest in sharing a post-fight pint. We don't know if they ever sat down for a beer but Parker, a genuinely good man, wouldn't be short of takers if he returns.