UK return beckons for Joseph Parker despite Anthony Joshua loss
By Sky Sports News
Last Updated: 04/04/18 11:13am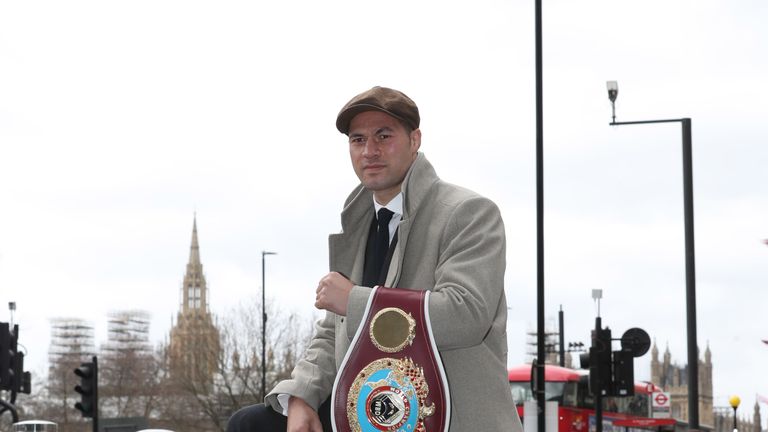 Joseph Parker could return to action in the UK in August, according to his promoter David Higgins.
Parker touched down in Auckland in the early hours of Wednesday morning local time, arriving home to a hero's welcome, despite losing his WBO heavyweight title to Anthony Joshua on Saturday night.
Higgins said he has sounded out Eddie Hearn about bringing his man over to the UK again in the summer but insists there are plenty of options for the Kiwi fighter to consider.
"August would be about the right time [for Parker's next fight] in the UK," Higgins said.
"Joe has got respect and support in the UK now whereas previously his only market was in New Zealand.
"I spoke to Eddie Hearn yesterday and he said he would be more than happy to help out with opportunities. There are options. I will talk to [American promoter] Bob Arum too and there is always the option of fighting in New Zealand again."
Parker, for his part, seems intent on getting back in the ring as soon as possible.
"When does training start? Tomorrow," he said, moments after landing at Auckland Airport.
"I'll go for a run. Now that I'm in good shape, I don't want to waste it. We [my team] want to relax and enjoy ourselves and look forward to the future. We want to plan some fights and get into it straight away.
"It's always great to come home. It's something I've been looking forward to for a while. I've been in Vegas and in London. We had a great fight but it's always good to be home."