Bellew vs Haye II: How David Haye rebuilt himself from injuries
Last Updated: 18/04/18 3:27pm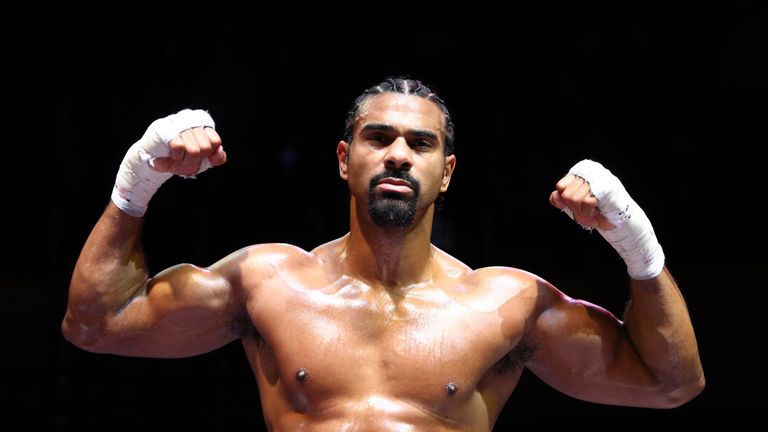 David Haye reveals the secrets to his recovery from injury, his regret at past training methods and being "clever" in the gym.
Haye seriously damaged his Achilles in defeat to Tony Bellew last year, then a torn bicep postponed their rematch to May 5, live on Sky Sports Box Office.
The former two-weight world champion details how he rebuilt his body…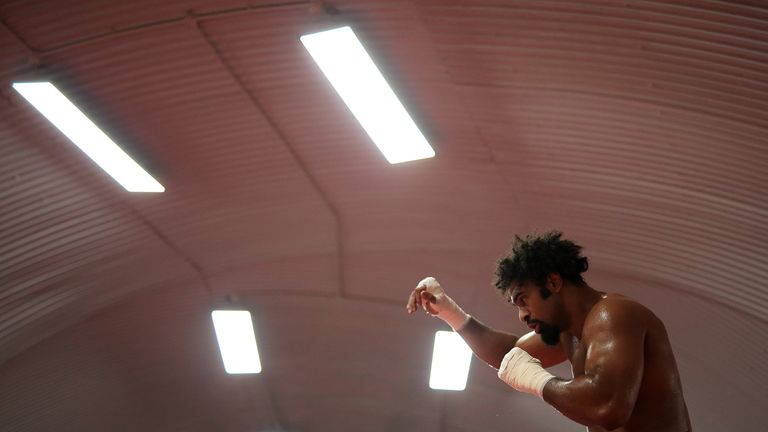 What was the toughest injury to recover from?
My Achilles, by far. You put your body through that injury with every step.
Regular exercise and rehabilitation. Lots of isometric holds, lots of physio and massage. You have to keep stressing the injury to force the body to heal.
What exercises helped to rebuild your Achilles?
I started doing small bounding and now I'm skipping and jumping. I can do plyometric stuff. The more you do, the more confidence you gain.
Did you need to rediscover your confidence during this recuperation?
Not really. You go through that in training anyway.
Did you ever question if a comeback was possible?
No, never. I've had injuries before. They are just obstacles to overcome.
Do you need to avoid particular exercises to prevent another injury?
You can't be 100 percent confident in every move that you make. For instance, with my leg, I wouldn't do massive plyometric bounding. My leg could probably deal with it, but is it needed for this fight? No.
There's stuff I've done in the past that I wouldn't do now because it's unnecessarily dangerous. I focus the exercises on safety. I have adapted things in a safer way.
Are you still able to train effectively as a 37-year-old with a history of injuries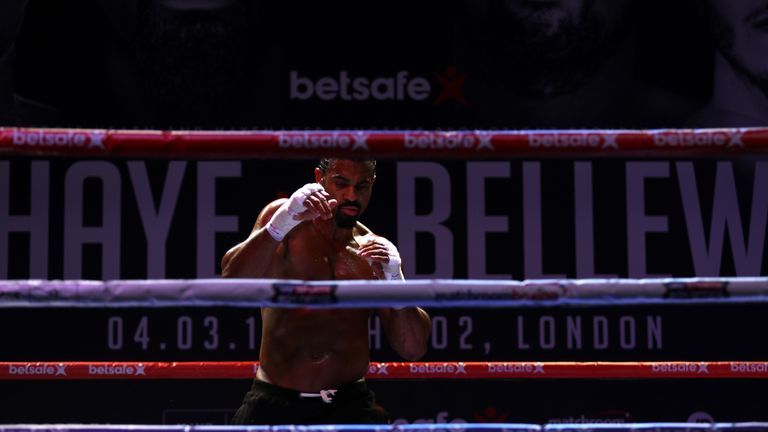 How Bernard Hopkins trained as a 50-year-old was very different, I'm sure, to how he trained as a 25-year-old. At different stages of your career you do different things.
David Haye
Train clever, train smart. That's what I've had to do. Some of the crazy training that I used to, I can't get away with anymore. It may have been the cause of some injuries. I've had to reevaluate.
Has Ismael Salas, your new trainer, helped?
Yes, he has. We've incorporated old-school Cuban drills, particularly with legs, and I feel the benefits. He hasn't tried to change anything. He is trying to refine the attributes that I have, and make them slicker.
Watch Tony Bellew vs David Haye 2, live and exclusive from The O2, May 5, on Sky Sports Box Office. Book online here.