Bellew vs Haye 2: David Haye has to stay calm at Liverpool press conference, says Carl Froch
Last Updated: 30/04/18 5:35pm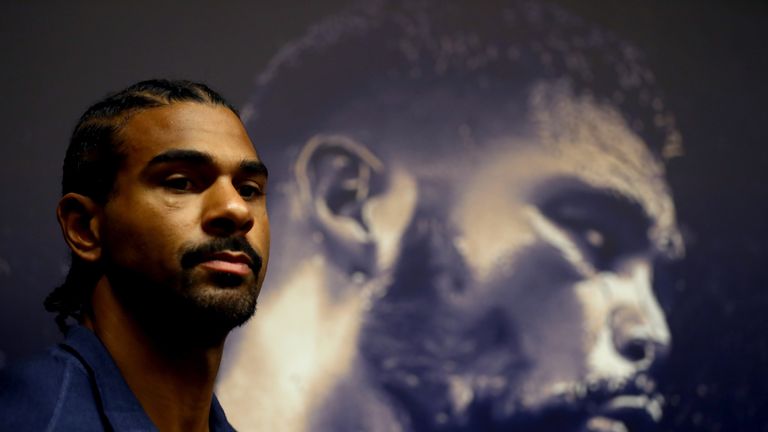 David Haye must learn from his mistakes and keep his emotions in check when he meets Tony Bellew in Liverpool ahead of their rematch, believes Carl Froch...
Grudge matches and fights with a bit of needle always seem to be the biggest ones and rightly, or wrongly, grab all the attention.
This one is exactly what we like but long before the bell sounds, all the attention will be on that first press conference in Liverpool. I am not sure we will see what we saw last time, but it all depends on David Haye.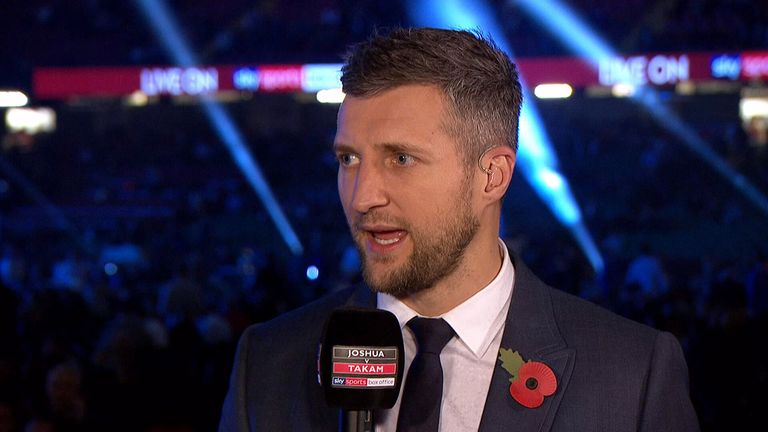 If David wants to roll back the years, he has to keep his emotions in check. If he keeps himself calm, we could see him close to his old self.
Carl Froch
They've already done the Gloves Are Off and you can see him getting a bit wound up but David needs to keep calm.
It's never good for a fighter to be angry and fight on emotion because you might see the punches coming but all you end up doing is loading up, trying to hurt your opponent and knock him out.
We saw David do just that in the first one, so you would imagine this time he will be calm, relaxed and stick to the gameplan. No one will be surprised if David bites again but I don't think he will, why should he?
He's done it once, he knows all he has to do is get through one press conference without shouting, swearing and losing the plot and he's done. Yes, the second one will come but it is the first one where all the eyes will be.
David has to remain professional. He was a bit of a wind-up merchant in the past but maybe someone has told him, or perhaps he's realised getting caught up in it all and trying to get them out of there as quickly as he can, it just doesn't work in boxing. Boxing isn't fighting.
He can't afford to get involved, because that is his best chance of beating Bellew this time. We know he has told everyone he is trying to rekindle the fire and is as fast and fit as he used to be. We know physically, due to his injuries, it's impossible, but if David wants to roll back the years, he has to keep his emotions in check.
If he can keep himself calm, I would say we could even see him around 80 per cent of his old self and that will make this a very, very close fight. I genuinely can't pick a winner but watching the Liverpool press conference will go a long way to deciding.
Watch Tony Bellew vs David Haye 2, live and exclusive from The O2, May 5, on Sky Sports Box Office. Book via your Sky remote or online here.