Bellew vs Haye 2: Tony Bellew and David Haye collide again in must-win London rematch
By Matt Horan
Last Updated: 02/05/18 12:04am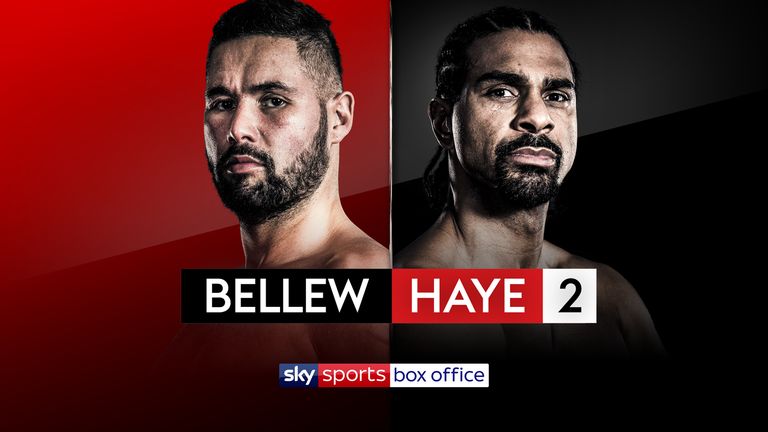 Tony Bellew and David Haye can settle their feud once and for all when the rivals meet at The O2 in a career-defining clash.
What to expect?
Despite trading blows through 11 rounds over a year ago, still an air of uncertainty casts a shadow over one of Britain's biggest boxing rivalries and questions remain unanswered ahead of Bellew vs Haye 2 in London this Saturday night, live on Sky Sports Box Office.
Perhaps the biggest lesson we learnt from their first shoot-out, which proud Merseysider Bellew won via TKO, is to expect the unexpected. Both men pack a punch and both can take a heavy blow, pretty well, as well, and an explosive encounter could undoubtedly be on the horizon.
A debilitating Achilles injury to Haye swung all momentum in Bellew's favour the first time, but if his body holds up, does he truly have the better of 'Bomber' as he has led us all to believe?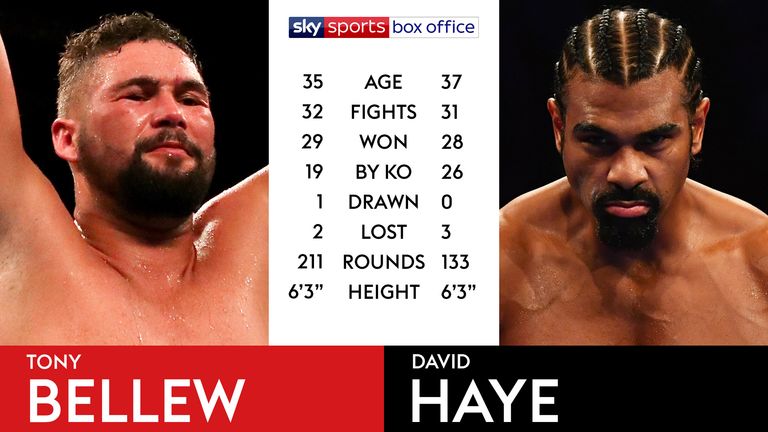 What is at stake?
Everything is certainly on the line once more; careers, reputation and legacies that could all be both tainted and enhanced in an instant, as the pair look to make the final chapter of their respective tumultuous careers the best yet.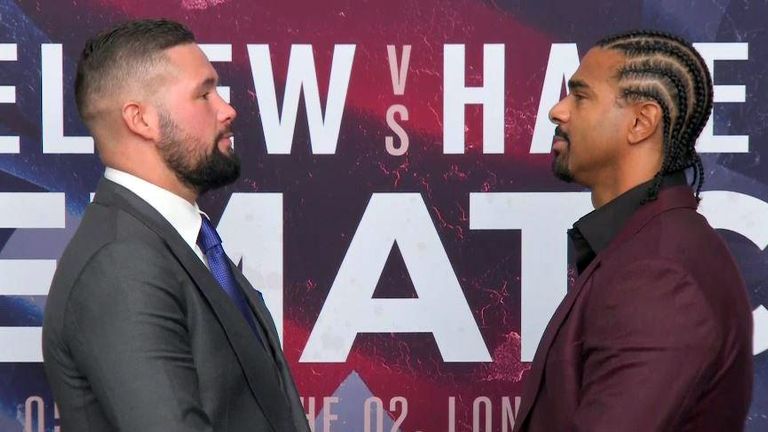 For 'Bomber', 35, what should have been a defining victory the last time out was severely diminished by the Londoner's injury and yet again, as he has done time and time before, he will have to prove the doubters wrong to continue his formidable run in the sport.
With every fight, more pressure is heaped on Haye and before he can think about winning and returning his name to the glitzy higher echelons of the heavyweight division, he must first prove his body is up to the task, another injury or loss could well spell the end for the former undisputed cruiserweight kingpin.
How do they match up?
Intrigue grows further when you consider both fighters' limitations, whether Haye can fight on injury-free and return to his best remains an overriding factor.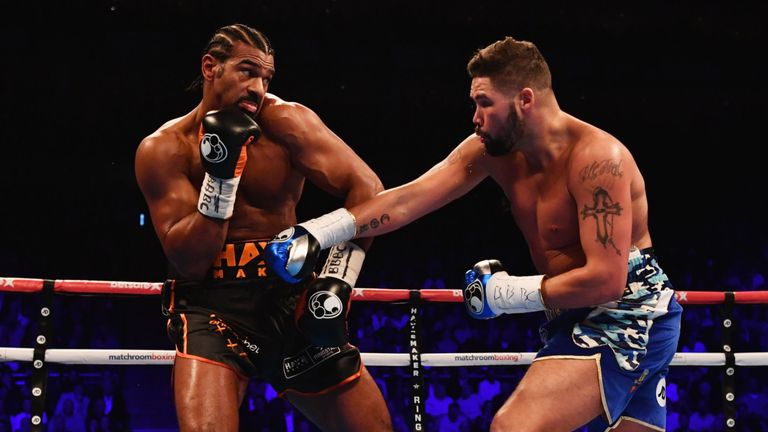 The word from his camp is that he is back firing on all cylinders, but, at 37, despite the fervent warrior spirit showed the first time, which had been sheepishly questioned before, the heavy-hitter will have to be much more technically efficient and dominant on Saturday.
Bellew holds a victory but the fact he failed to finish a severely hampered Haye with a knockout blow, the corner's towel eventually ending the contest, raises question marks over his power and whether he truly can hold his own amongst the heavyweight elite.
What has been said?
It is fair to say that neither man is rarely shy of a word or two, but, up to now, they have been fairly tranquil as the showdown nears.
That could all change very quickly though, and the pair will reunite in Liverpool at Monday's press conference and if last year is anything to go by, another verbal tirade could well be in store.
Tony Bellew questioned David Haye's new "humble" approach when the pair met to announce the fight back in February.
Who else is in action?
A starring support cast will be out in full force with Paul Butler seeking to become a two-time bantamweight world champion as he takes on highly-rated unbeaten Puerto Rican Emmanuel Rodriguez.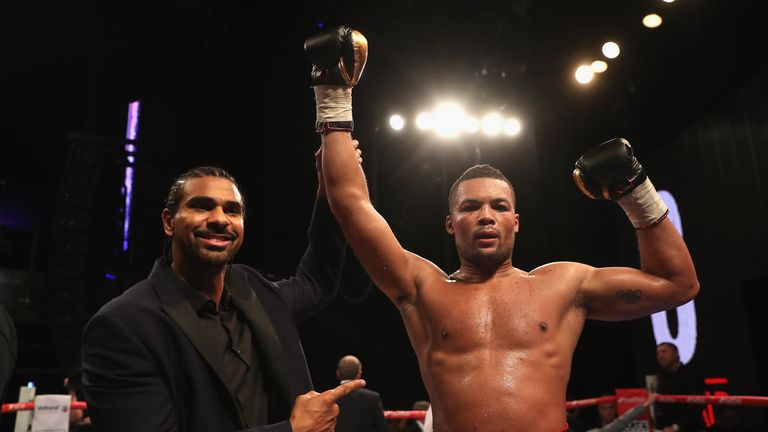 Rising heavyweight contender Joe Joyce makes a major leap of faith as he takes on Commonwealth champion Lenroy Thomas in just his fourth pro outing, while fellow Rio 2016 Olympic medallist Joshua Buatsi also returns to the squared circle.
There are also two 50/50 clashes on show as Martin J Ward defends his European belt against James Tennyson, while John Ryder takes on Jamie Cox in a must-win super-middleweight matchup.
What ways can I book the fight?
You can now book the Sky Sports Box Office showdown between Tony Bellew and David Haye.
The online facilities and phone lines are up and running, giving you the chance to buy the heavyweight showdown.
Watch Tony Bellew vs David Haye 2, live and exclusive from The O2, May 5, on Sky Sports Box Office. Book via your Sky remote or online here.