Bellew vs Haye 2: David Haye tells Liverpool crowd that Tony Bellew will be saved by his corner
By James Dielhenn
Last Updated: 01/05/18 6:15am
David Haye warned a raucous Liverpool crowd that their hero, Tony Bellew, will be saved by his corner's towel in their upcoming rematch.
An injured Haye was rescued against Bellew last year when his then-trainer Shane McGuigan threw in the towel but, with a chance at revenge coming on Saturday live on Sky Sports Box Office, he had a stark caution for his rivals' vocal fans.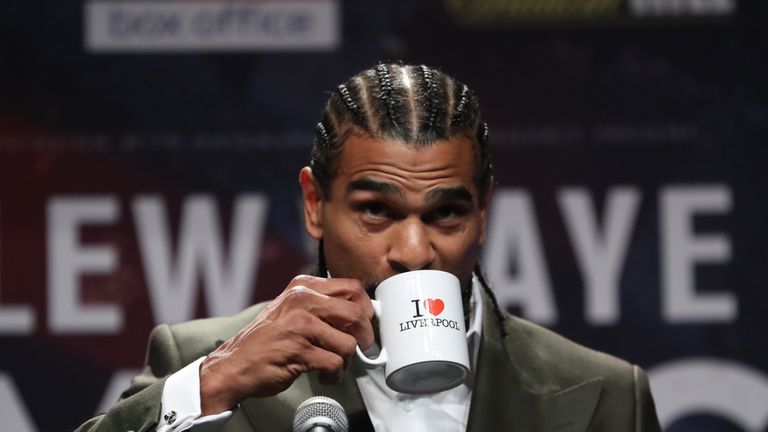 It will be a knockout, TKO, referee stoppage or the towel will come in. He will not hear the final bell.
David Haye
"Speed, timing, accuracy, conditioning," Haye said when asked how he would beat Bellew at Monday's press conference.
"It may not be early. It may be very late. I might aim to do something I've never done before. I always aim to take people out early but I might try something different.
"It will be a knockout, TKO, referee stoppage or the towel will come in. He will not hear the final bell.
"[Bellew's trainer] Dave Coldwell is a compassionate man."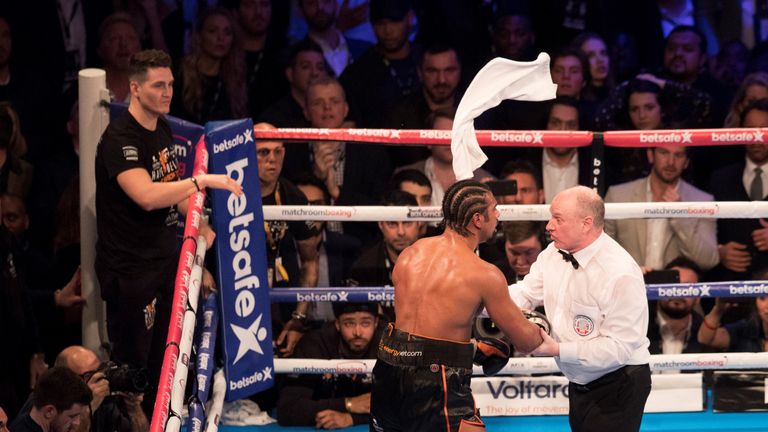 Bellew interrupted passionately to claim that Coldwell's intervention would not be required - before delivering a sobering reminder of how their first fight ended.
He said: "You threw the towel last time, not me!
"You usually find that in boxing that very rarely rematches live up to expectation.
"This one is different, yes the injury played a part, it saved him from getting knocked cold.
"David will revert to type and then he will get stopped."
There was no repeat of Haye losing his temper in front of Bellew's home fans, as he did in a press conference before their first meeting.
But Haye's new trainer, Ismael Salas, added some venom by lambasting Bellew: "Listen up! Have some respect!"
Coldwell responded: "Tony Bellew has got under Ismael Salas' skin and he's been the coolest man up to this point."
Bellew added: "Ismael, this fat kid always turns up!"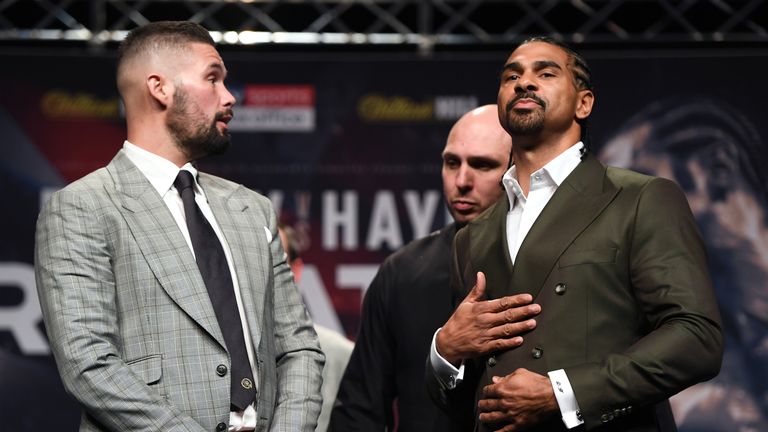 Addressing Haye directly, Bellew continued: "You are fighting for your whole career. If this goes wrong, nothing will save you now.
"David is back to rob the bank. But he picked a little fat cruiserweight from Liverpool and it was a big mistake.
"David is living in fantasy land. He will get smacked and be put back in his box."
The heavyweight rivals went head to head before and after their verbal back-and-forth, with quiet words exchanged as they departed.
Watch Tony Bellew vs David Haye 2, live and exclusive from The O2, May 5, on Sky Sports Box Office. Book via your Sky remote or online here.