Bellew vs Haye 2: David Price hopes Tony Bellew gets 'fear factor' ahead of David Haye rematch
By Tim Hobbs
Last Updated: 02/05/18 12:05pm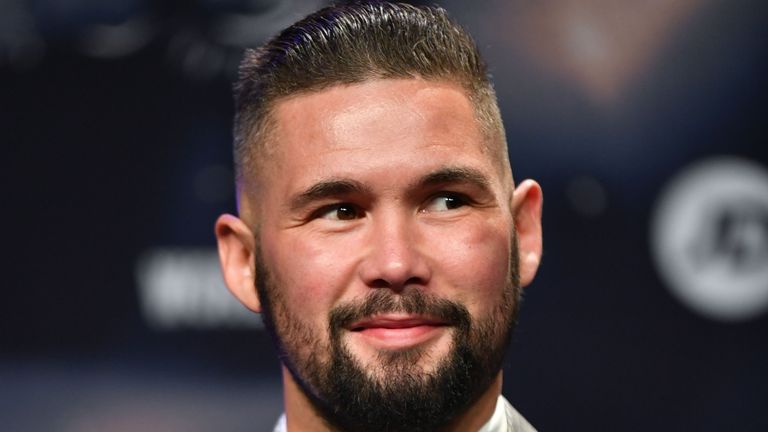 Tony Bellew will need the "fear factor" inside him if he wants repeat his win over David Haye, says friend and fellow heavyweight David Price.
'Bomber' will be back in the ring for the first time in over a year when he meets his bitter rival at The O2 on Saturday, live on Sky Sports Box Office.
Price is concerned that the elongated break will work against Bellew and hopes that, despite a calm opening press conference in Liverpool on Monday, facing Haye will bring back "the fire" that saw him win the first one.
"If you compare it to David Haye's career, he (Haye) was used to fighting twice a year when he was really active and a champion.
"The confidence will still be there but the momentum might have stalled because he's been out of the ring for so long," said Price.
"You'd probably have to say, on paper, that it suits him more than Haye having been out for 15 months, but I know Bellew is a pro who won't have let himself get out of shape.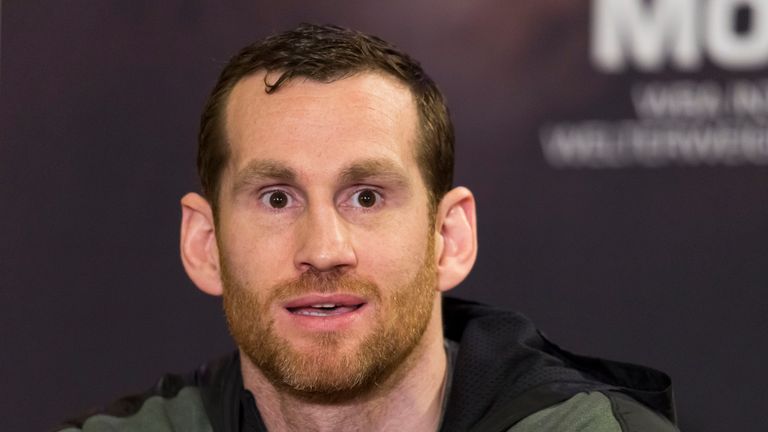 The fear factor was there because he understood he was in a dangerous fight with a dangerous opponent. I want him to have the same this time.
David Price
"He will have had his mind on it all the time. He won't have taken his eye off the ball but if you look at the past, it would probably have suited David Haye.
"I want him to come into the ring with that same fear factor he had for the first fight. It brings out the best of some people and I believe it brings the best out of Tony Bellew.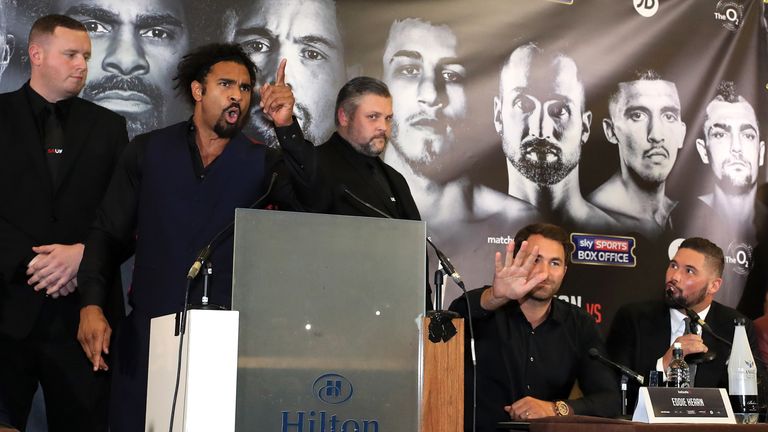 "He has already beaten David Haye but look at the threats he (Haye) was throwing out - saying he'd put him in hospital, put him in a coma, a lot of unsavoury things he said - while Bellew would've rubbished him at the time, but when he left the press conferences, he will have thought about these things because the seeds were planted in his head.
"The fear factor was there because he understood he was in a dangerous fight with a dangerous opponent. I want him to have the same this time."
Bellew remains the underdog - 2/1 outright with Sky Bet - despite the 11th-round success back in March 2017, and Price believes that in itself could go some way to firing his friend up.
The Olympic bronze medalist also suggests the 14-month break could work in Haye's favour but insists 'Bomber' will have the same approach second time around.
"The bookies have got it down as a bit of a fortunate win for him last time, that he got a bit lucky, but Tony Bellew knows he can beat him this time, instead of believing and hoping.
"There's that knowledge he has but now he needs that same fire, that same fear inside him.
"It's difficult to say because I haven't been in training camp with Haye, but because he's had those injuries Haye might have had to adjust his training to suit his ageing body.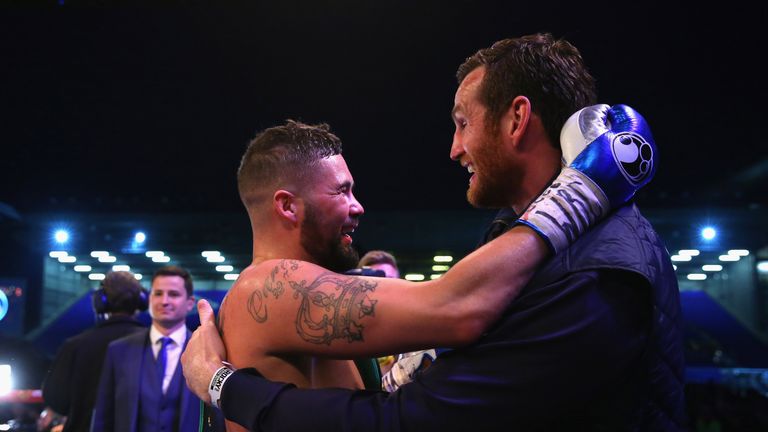 "He's a man who's always relied on his reflexes and his athleticism. His punch power will be the last thing that goes but his reflexes will be one of the first thing to go. I don't know how hard he will have been sparring in the gym, taking too many chances. There is too much at stake to pull out again.
"That is just guessing though. There maybe nothing missing, he might be firing on all cylinders and as good as he's ever been. We won't see until Saturday night."
Watch Tony Bellew vs David Haye 2, live and exclusive from The O2, May 5, on Sky Sports Box Office. Book via your Sky remote or online here.