Bellew vs Haye 2: David Haye can improve just like Usain Bolt, says strength and conditioning coach
By Richard Damerell
Last Updated: 02/05/18 6:00am
David Haye has been compared to Olympic sprinting legend Usain Bolt by the man who rebuilt the 37-year-old's body for a rematch with Tony Bellew.
After overcoming career-threatening injuries, Haye will attempt to avenge his stoppage loss to Bellew at The O2 this Saturday, live on Sky Sports Box Office.
Head of strength and conditioning, Ruben Tabares has returned to oversee David Haye's training camp and insists the former world champion can still improve his physical condition for boxing, just like Jamaica's Bolt continued to push boundaries on the track.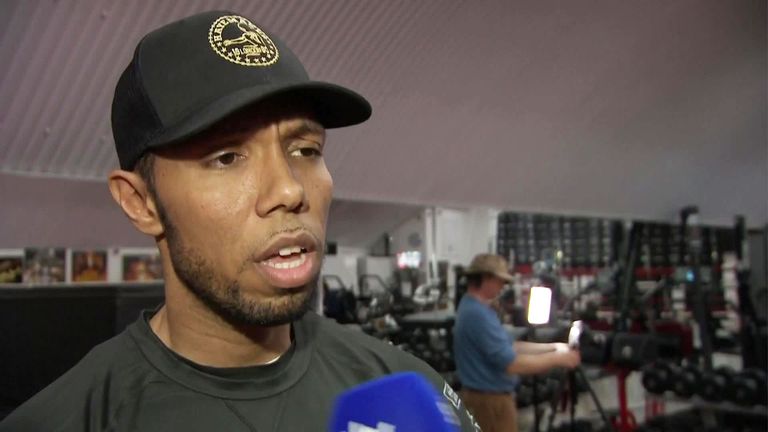 You can always better yourself. You can always do more to improve.
Ruben Tabares
"I think on May 5, well I know on May 5, people are going to see a very, very different David Haye," Tabares told Sky Sports News.
"I think it was brought up in the press conference yesterday. I think Tony was saying how can you be better than you were last time and my answer to that would be - when Usain Bolt for example broke the [100m] world record and ran 9.72 - that was the best he could possibly be.
"The following year he ran 9.58 or something like that. That was a better version of himself, because he ran faster. You can always better yourself. You can always do more to improve."
Tabares revealed how he agreed to work again with Haye, who has recovered from Achilles and bicep injuries, and promised the former world champion that he would not sustain any fresh fitness problems.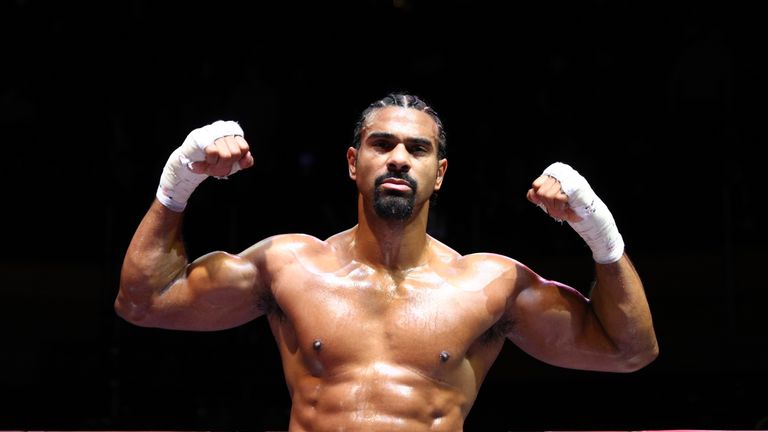 "I know David's body inside out. I've always been able to get him to fights, 100 per cent healthy," he said.
"When he asked me to come back, something like 12 weeks ago, he said 'listen, I need you to come back. I need you to help me get into the ring in the best possible shape.'
"I promised him. That was an actual promise from myself, I said 'I will promise I will get you into the ring 100 per cent healthy.'
"It takes a lot of work. It takes a lot of dedication to detail, and obsession. I'm all of those things, especially when it comes to someone who is putting their trust in you."
Haye has worked for weeks on his mobility with Tabares after suffering an Achilles injury in the first fight, with new trainer Ismael Salas requesting a more athletic version of the heavyweight.
Tabares said: "We just basically sat down and said what can we possibly do to bring out the best version of David Haye, and we came up with a game-plan.
"Ismael Salas told me exactly how he wanted David to move, what he wanted him to do. I implemented that game-plan in the gym, in terms of bringing back more strength, more power, more agility, co-ordination, because believe it or not, he had actually lost a lot of agility and co-ordination.
"His balance wasn't right, and it took a while at the start of camp. But halfway through camp, everything started clicking into place, and now he's in a perfect place."
Watch Tony Bellew vs David Haye 2, live and exclusive from The O2, May 5, on Sky Sports Box Office. Book via your Sky remote or online here.