Bellew vs Haye 2: David Haye predicts late stoppage of Tony Bellew
By James Dielhenn
Last Updated: 02/05/18 5:59pm
David Haye has warned Tony Bellew that he plans to force their fight "as long as it can go" in a drastic change of his usual game plan.
Haye failed to secure the quick knockout that he predicted in their first meeting last year and eventually succumbed to an 11th-round stoppage after injuring his Achilles.
He has refuted the suggestion that he plans to stop Bellew quickly in Saturday's rematch, telling Sky Sports at Wednesday's public workouts: "I believe this fight goes longer than six rounds. I am looking and bringing this fight as long as it can go.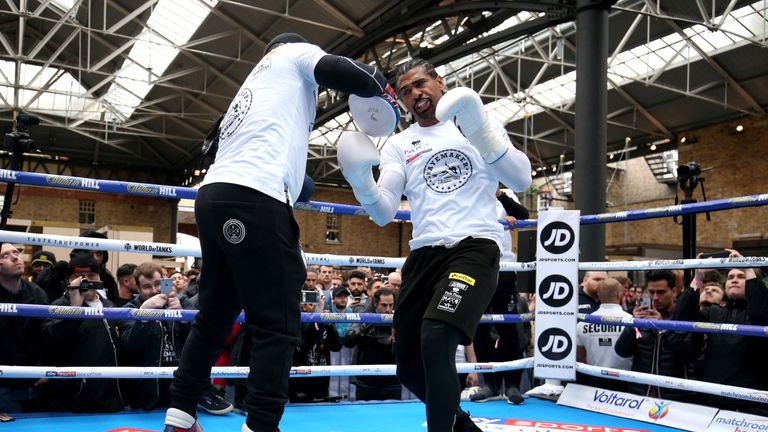 Normally, I look to close the show quickly but, this time, I will drag it out.
David Haye
"Normally, I look to close the show quickly but, this time, I will drag it out for as long as Tony can stand up.
"He will not hear the final bell. I will break him down and stop him."
Haye postponed their scheduled rematch in December but insists the extended break has allowed him to return stronger from Achilles and bicep issues.
"I will be injury-free, healthy and throwing bombs from the start so do not blink," he said.
"I've been world champion for 10 years on and off. I want to get back there. I need to right this wrong. He's going for repeat, I'm going for revenge.
"It will be toe-to-toe action. I will bring the heat way more than I did last time. Last time it wasn't educated pressure, it was just reckless. This time it will be educated."
Former world cruiserweight and heavyweight champion Haye, aged 37, has displayed a calmer outlook over the past week - even refusing to be riled by Bellew's home fans in Liverpool at a press conference.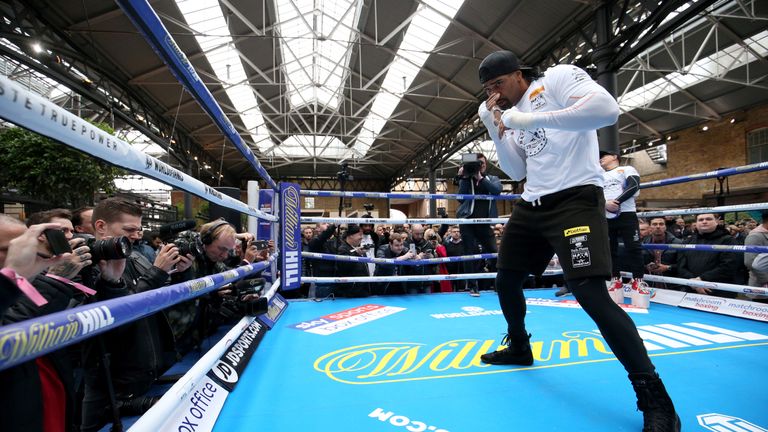 "Last time I was too angry, I let Bellew wind me up," he said.
"[I will be] healthy, fresh, athletic like I used to be. Not swinging and missing. You'll see why I've won so many world titles over the years.
"It's been horrible. Do you know Bellew's personality? He's rubbed it in. I cannot allow that to happen again.
"He's been a world champion at cruiserweight but he's moving to heavyweight - this is my division so we'll see who the main man is."
Watch Tony Bellew vs David Haye 2, live and exclusive from The O2, May 5, on Sky Sports Box Office. Book via your Sky remote or online here.