Anthony Joshua 'hopeful' of Deontay Wilder agreement amid 'ongoing' talks, Eddie Hearn says
By Richard Damerell & James Dielhenn
Last Updated: 03/05/18 6:16am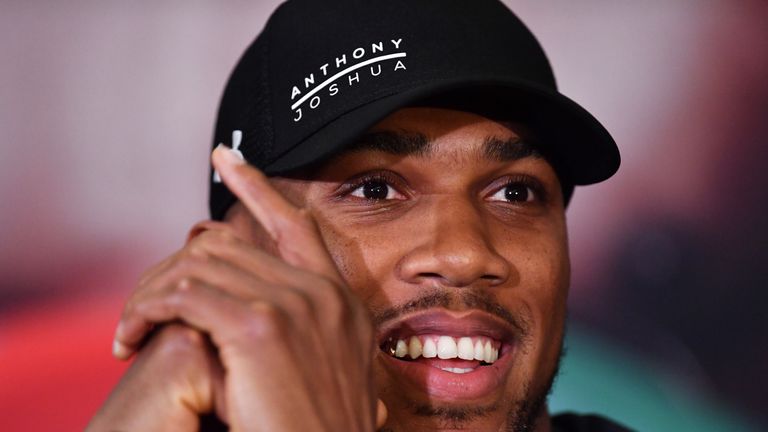 Anthony Joshua vs Deontay Wilder is "70 per cent" likely to happen after "positive conversations" in the past 24 hours, revealed promoter Eddie Hearn.
Negotiations to agree an undisputed world heavyweight title fight between the unbeaten champions ramped up last week when Wilder offered Joshua $50million to fight.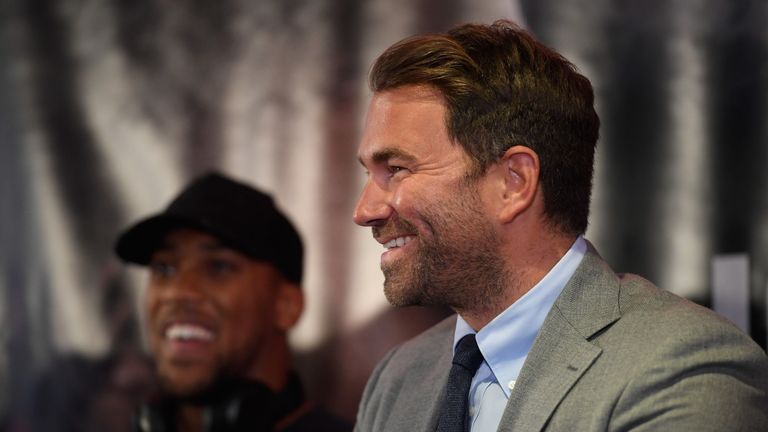 We've had some positive conversations over the past day or so.
Eddie Hearn
Asked how likely the fight was to be agreed, Hearn exclusively told Sky Sports: "70 per cent.
"Their side has been very vocal in letting the media know about everything that is happening.
"We've had some positive conversations over the past day or so.
"Negotiations are ongoing and we're all hopeful to reach an agreement."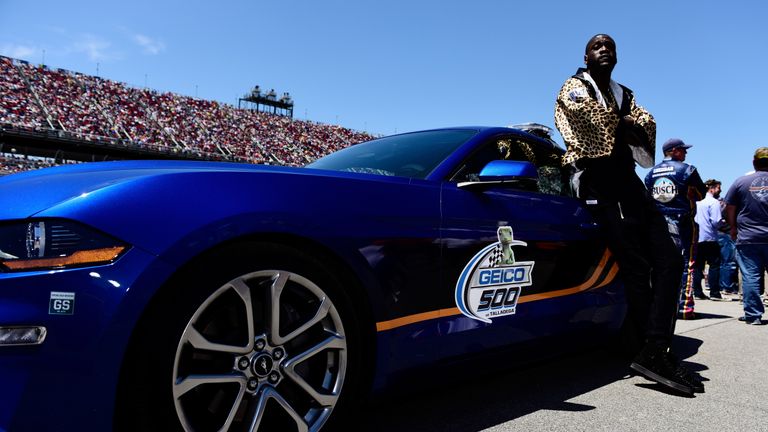 Wilder's $50million offer, validated by his representative Shelly Finkel, brought the fight "closer", according to Hearn, who was not presented with official paperwork to strike a deal.
"I will go back with some very simple questions, which hopefully they can answer, to put us in a position to know whether it is worth talking," Hearn said earlier this week.
"We sent them [on Tuesday] night," Hearn said. "They can't not answer those questions.
"I believe they want to make the fight."
IBF, WBA and WBO champion Joshua is also in discussions with other options, should a deal to unify belts with WBC holder Wilder not come to fruition.
Alexander Povetkin is the mandatory challenger to Joshua's WBA belt, while unbeaten Jarrell Miller has been mooted as an opponent to welcome Joshua to America for the first time.
"Povetkin is the guy we have to fight next," Hearn explained. "If we fight Wilder, Povetkin will wait.
"Would we apply for a voluntary? Maybe. Would the WBA allow it? Maybe.
"But, really, it is Wilder or Povetkin.
"We are talking to Miller, but mainly we are talking to Povetkin because he is the guy we'll have to fight if we don't fight Wilder."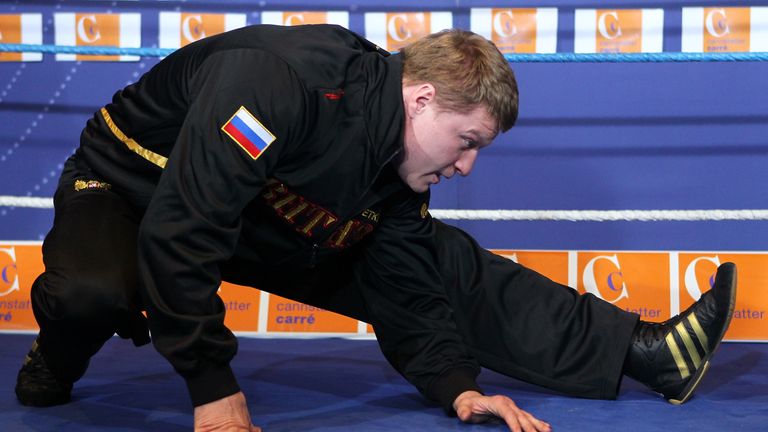 Povetkin, whose only defeat in 35 fights was to Wladimir Klitschko five years ago, is expecting to get the nod to challenge Joshua next.
"I believe that Joshua will follow and cooperate with the rules of the sanctioning bodies for the titles that he holds," Povetkin's promoter Andrey Ryabinskiy exclusively told Sky Sports last month.
"I think every fighter has to fight the best to prove that he is the best. I see no reason why Joshua would not want to fight Povetkin as his next opponent."
Watch Tony Bellew vs David Haye 2, live and exclusive from The O2, May 5, on Sky Sports Box Office. Book via your Sky remote or online here.