Bellew vs Haye 2: Weigh-in results hint David Haye will be faster and sharper
Last Updated: 05/05/18 9:02am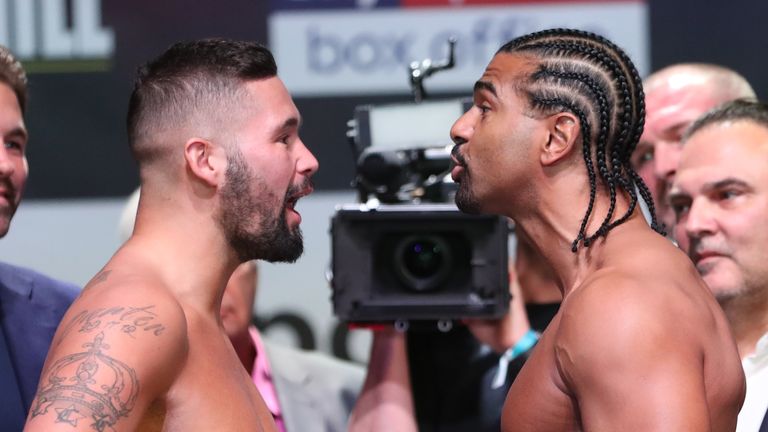 A lighter, leaner David Haye is bad news for Tony Bellew, writes James Dielhenn.
Haye has always been the last person you'd want to be pictured topless alongside at an Ibiza pool party, but his muscular torso did not function properly in the first fight against Bellew. There are signs, from Friday's weigh-in, that Haye might have added substance beneath the style.
Last year both fighters carried unusual weights into the ring but, the difference this time is that Haye has returned to a size that he understands.
He is only four pounds lighter but, aged 37, that is significant. It is rare for ageing heavyweights who haven't boxed in over a year to get progressively lighter.
Haye posted the second-heaviest weight of his career (16st 9oz) when he first met Bellew, lighter only than his first bout after a three-and-a-half-year hiatus. It proved to be unsuitably big so, in Saturday's rematch, Haye has rebuilt his body to a more manageable size.
We expected both men to post smaller numbers on the scales, which they did, but Haye's measurements will have caught Bellew's eye.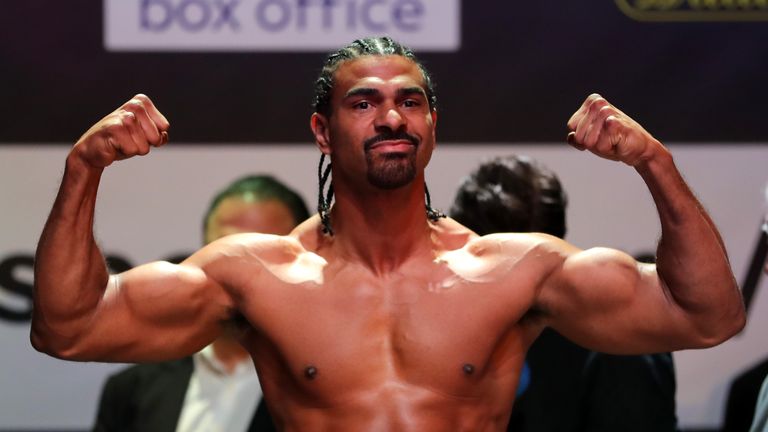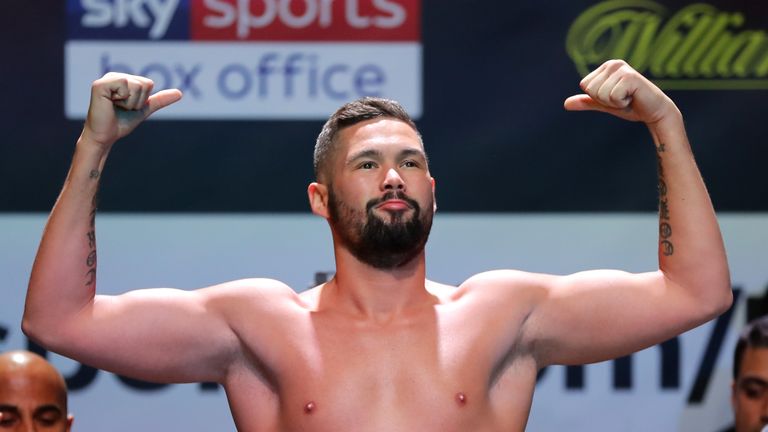 David Haye's key weigh-in results
Valuev, 2009 - 15st 8lbs
Ruiz, 2010 - 15st 2lbs
Harrison, 2010 - 15st 1lbs
Klitschko, 2011 - 15st 2lbs
Chisora, 2012 - 15st
De Mori, 2016 - 16st 3lbs
"If he's under a certain weight in my mind, he's extremely dangerous for a much longer period," Bellew told Sky Sports in advance. You wonder what weight Bellew had in mind.
Haye's brazen plan to overpower Bellew quickly last year contributed to his pre-fight heaviness. This week he has revealed a drastic change of tactic to "drag" Bellew into the later rounds and a more slender body should aid that idea. He still isn't as light as a streak of fights in 2010 and 2011 but dropping four pounds is a statement.
"Silly things like coffee" have been eradicated from Haye's infamously unique diet, which has included plant-based foods and fasting until 5pm daily.
Bellew was three pounds lighter than last time, which holds significance because he had hinted at being even lower.
"I had the belief in my mind that I had to be heavy, to absorb what he was going to dish out," Bellew said last week. "It wasn't until the seventh round that I realised that was a big mistake."
He vowed to dispel his "fat heavyweight" persona but will retain steely confidence that Friday's numbers are irrelevant - he told his rival that "your 37-year-old body can't do what my body can do".
That would seem crazy to the uneducated onlooker but has already proved true once.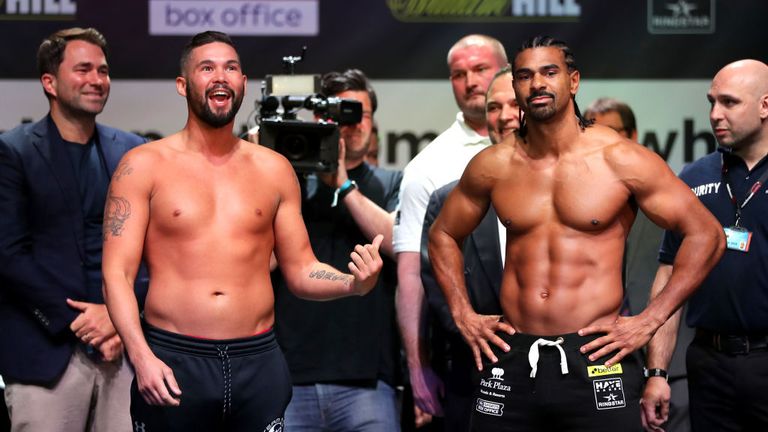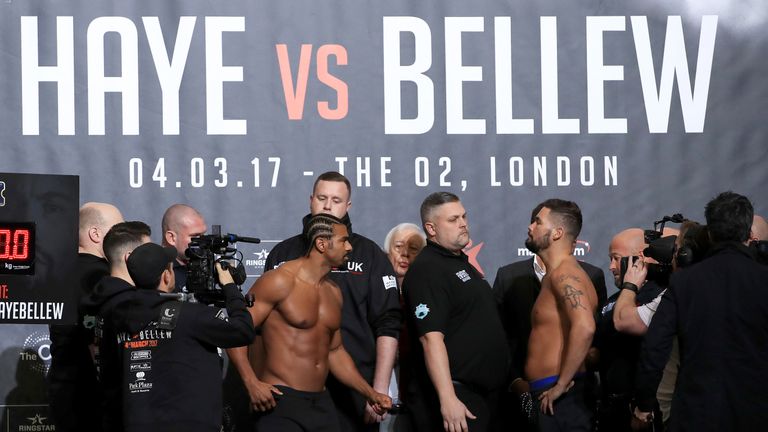 Bellew will also know that there is no fixed correlation between Haye's weight and success. The Londoner has been light but lacklustre, and dense but dangerous.
He was, for example, a sleek 15st 2lbs before losing to Wladimir Klitschko but was a then-heaviest 15st 8lbs when triumphing over Nikolai Valuev.
The only consistent is that Haye is accustomed to being the lighter fighter, by some distance - an advantage he didn't have against Bellew last year, and still doesn't.
Klitschko was two stone heavier than Haye, Valuev seven stone heavier, Audley Harrison three stone and Dereck Chisora two-and-a-half. Win or lose Haye isn't used to chasing a smaller target around the ring.
Friday's weigh-in results cannot rewind the clock for Haye, but at least they prove he has prepared diligently to resurrect his career.
Watch Tony Bellew vs David Haye 2, live and exclusive from The O2, May 5, on Sky Sports Box Office. Book via your Sky remote or online here.