George vs Kelly: Previewing Josh Kelly and Lewis Ritson's North East homecoming
By Matt Horan
Last Updated: 16/06/18 8:58pm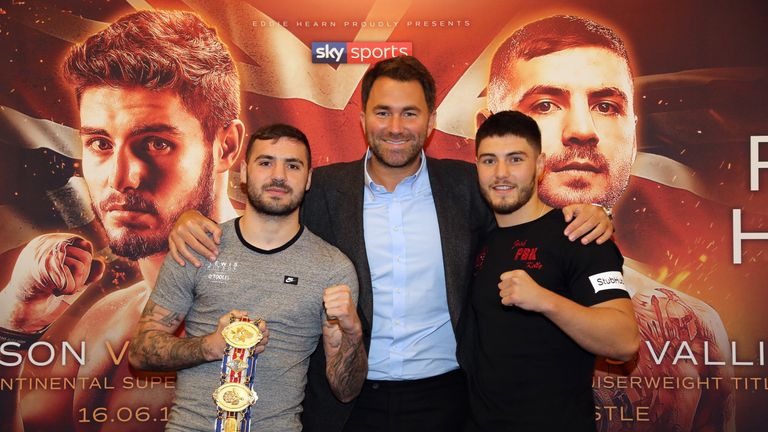 Everything you need to know as Josh Kelly and Lewis Ritson make their much-anticipated ring returns to the North East, live on Sky Sports.
Kris George vs Josh Kelly
Kelly challenges Australia's Kris George for the Commonwealth title this Saturday and the 24-year-old welterweight can further enhance his status as one of the hottest talents in world boxing.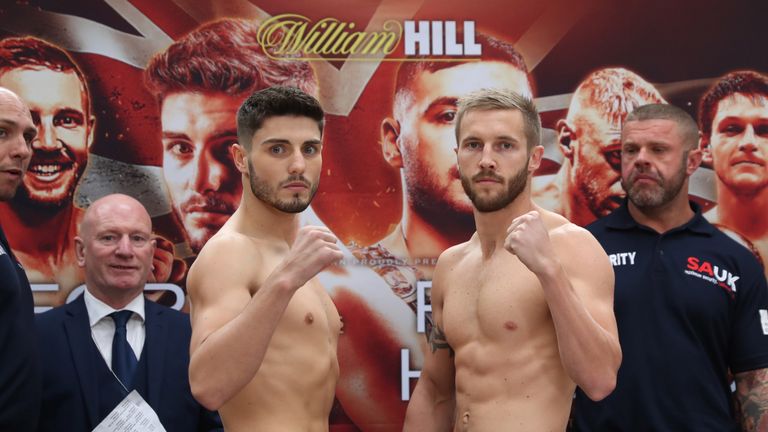 'Pretty Boy' Kelly has dazzled and breezed through his first six fights in the paid ranks and now the Sunderland star takes another step-up as he battles for his first major honour in his North East homecoming.
George (14-1) has already beaten fellow domestic prospects Cameron Hammond and Jack Brubaker during his title reign and the 28-year-old is confident that Kelly has bitten off way more than he can chew.
The future looks bright for Kelly who could soon have the world at his feet, but first he has to conquer the Commonwealth as he brings his flashy, flamboyant style and scintillating hand speed to the Metro Radio Arena.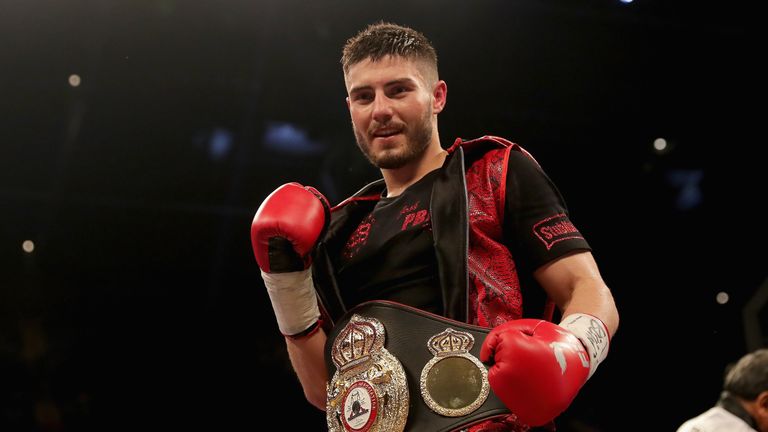 I can stand and fight and I'll box, I'll show a variety of things. I love the big stages, I love to perform, and I love showing what I've got.
Josh Kelly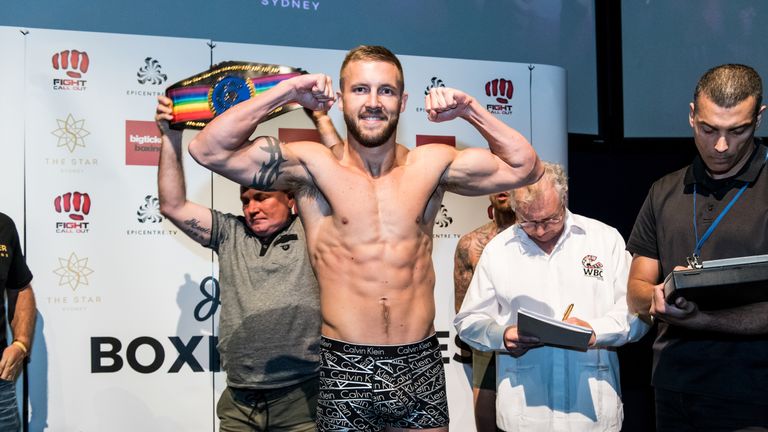 Boxing isn't about flash and the boxing ability. Deeper things come into it throughout the fight. Who can dig deep in those trenches? That's where I'll come good.
Kris George
The weigh-in...
Kris George: 10st 6lbs 8oz
Josh Kelly: 10st 6lbs 2oz
Lewis Ritson vs Paul Hyland Jr
He has been coyly labelled 'The Geordie Golovkin' and Ritson's ruthless rise through the lightweight ranks over the past eight months has been both astounding and destructive.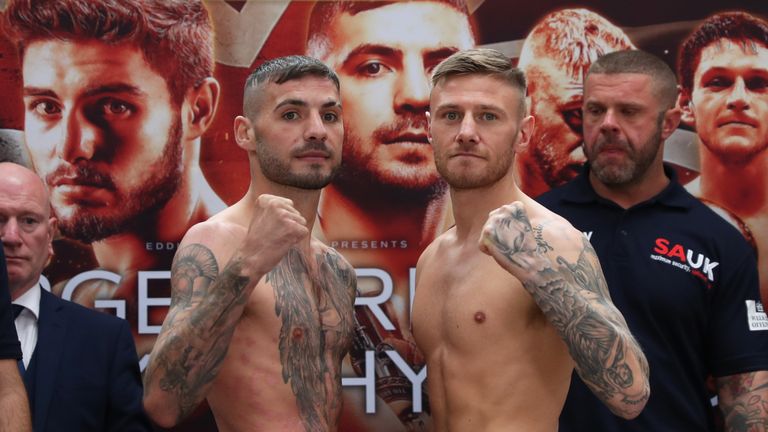 Three British title fights and three successive stoppage wins leaves Ritson, 24, on the brink of winning the coveted Lonsdale belt outright with an assault on the European scene very likely to follow.
Belfast's Paul Hyland Jr, though, will have other ideas and, unbeaten in 18 fights, the dangerous 27-year-old has awaited his opportunity. Now, he has his chance and 'Hylo' is confident of ruining the champion's hometown return.
While the Newcastle favourite is already a hero in the North East, Ritson's devoting fans have long-awaited a chance to see him in a starring role and they will hope many more headline nights follow Saturday's homecoming.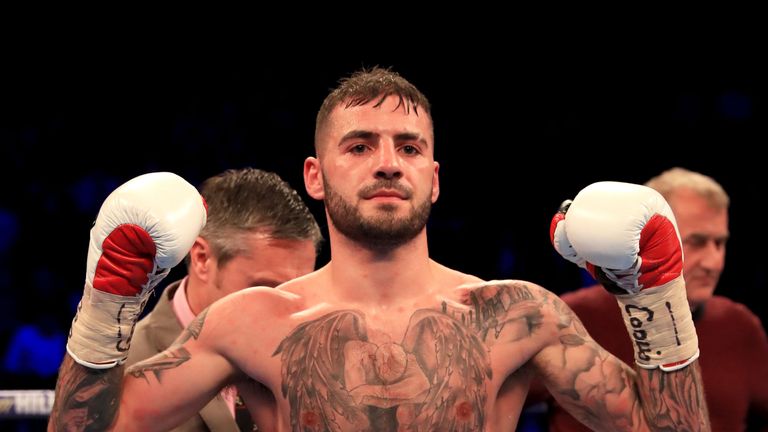 This is definitely the hardest fight of my career. A year ago, I was applying for factory work but now we are here, I've got to keep winning.
Lewis Ritson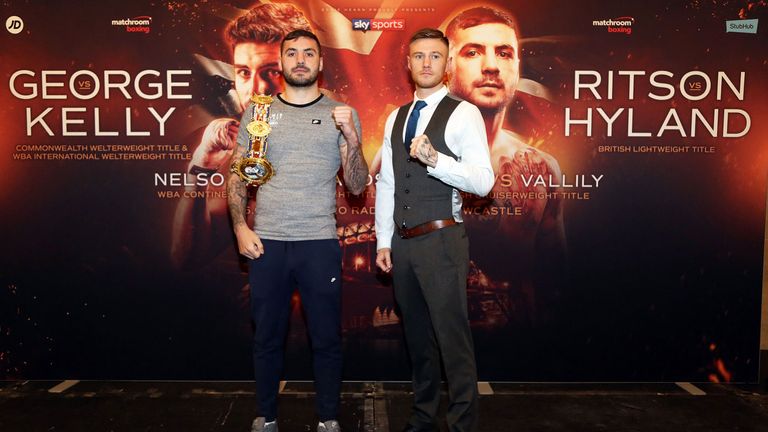 Ritson is tough and will come at me. Whatever he brings, I'll take it and it'll be a complete war. There's a lot riding on this.
Paul Hyland Jr
The weigh-in...
Lewis Ritson: 9st 9lbs
Paul Hyland Jr 9st 9lbs:
What the experts say: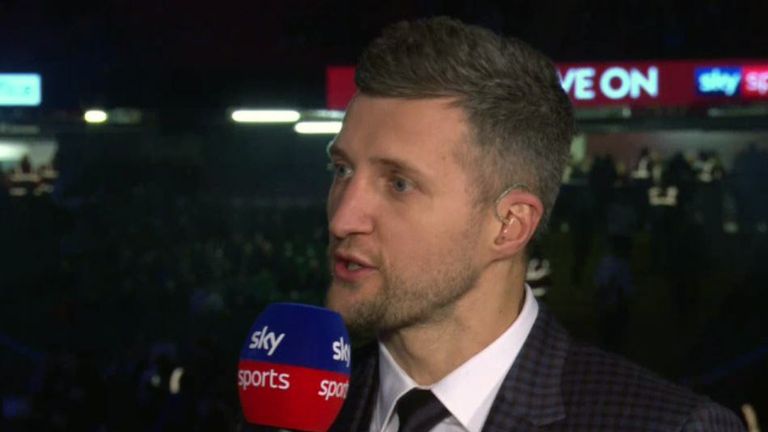 You've got Kelly's skills and Ritson's power, so they've each got their own strong attributes and are quality operators. They can definitely reach world level.
Carl Froch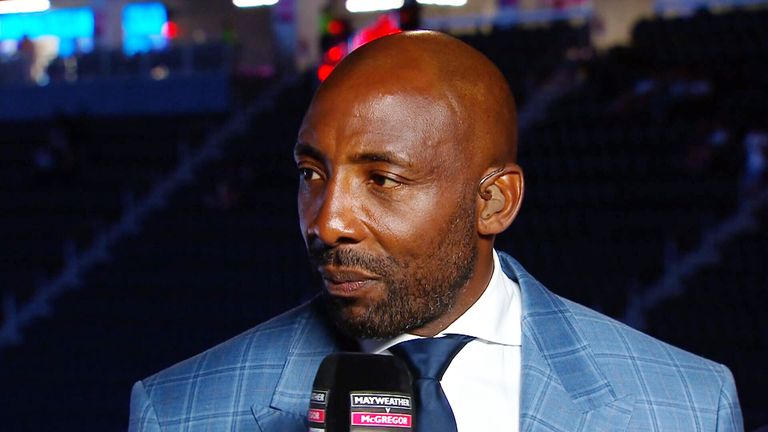 Ritson is good and doing his thing, but Josh Kelly, to me, is like a Picasso in the making.
Johnny Nelson
What the promoter says: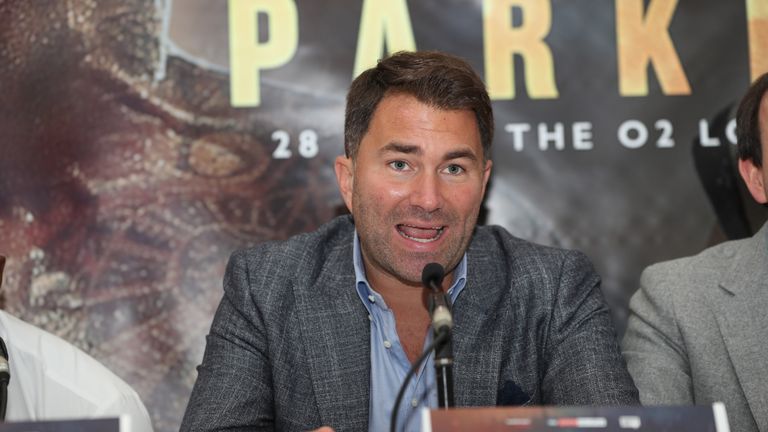 Kelly may be the hottest prospect in world boxing right now, while Ritson's turnaround has been remarkable, he is on the verge of winning the Lonsdale belt outright in front of 8,000 Geordies at the Metro Arena.
Eddie Hearn
The time draws near…
Lewis Ritson against Paul Hyland Jr and Josh Kelly versus Kris George is on Sky Sports Action from 7pm on Saturday night.