Khan vs Vargas: Amir Khan's fight with Samuel Vargas set to be a WBA title eliminator
By Matt Horan
Last Updated: 28/06/18 7:34pm
Amir Khan has revealed his clash with Samuel Vargas could become a final eliminator for the WBA world title.
Khan, who needed just 39 seconds to stop Phil Lo Greco as he made his comeback last time out, will be back in action against Colombian Vargas in Birmingham on September 8, live on Sky Sports.
The 31-year-old welterweight is intent on reclaiming world honours and Khan-Vargas looks set to become a final eliminator for the WBA 'regular' title, which will be contested by Lucas Matthysse and Manny Pacquiao on July 15.
"It's going to be amazing to get back in the ring, especially fighting in the UK again," 'King' Khan told Sky Sports after Thursday's press conference.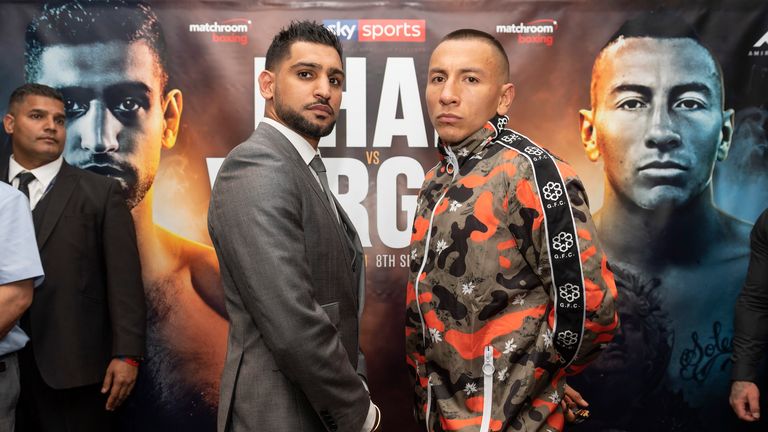 "I hope this fight lasts longer than my last. The Liverpool fans were amazing for the Lo Greco fight, but I believe Birmingham really can bring something special, these guys make noise.
"This can only take me on to bigger fights, for example, this fight will likely be an eliminator for the WBA title which Matthysse and Pacquiao fight for in July.
"We will fight the winner of that fight."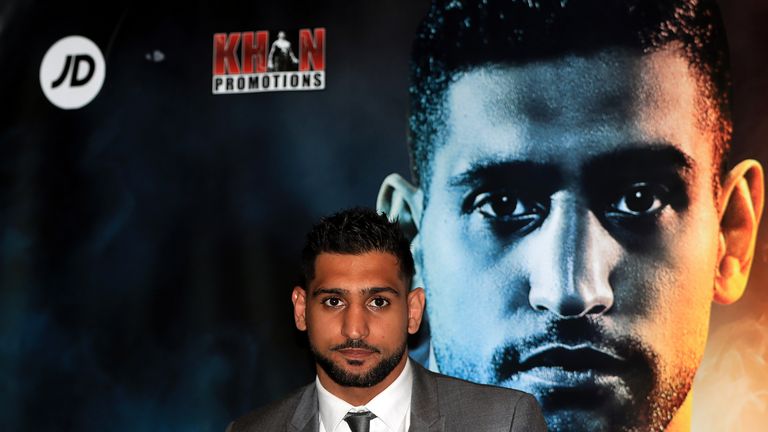 This fight is likely to be an eliminator for the WBA title. We want the winner of the Matthysse-Pacquiao fight.
Amir Khan
The Bolton favourite believes he will be ready for whatever Vargas brings in September and Khan, 31, is adamant he still has plenty more left in the tank.
"You can tell that Vargas wants to do his talking with his fists. I have an opponent in front of me who wants to get the upset win. I'm going to be ready for whatever he brings," Khan said.
"We are only going to keep moving up. We know Vargas wants to make a name for himself. Eddie said this guy kept pestering him to fight me, so that means he's seen something to beat me.
"Let's see. I never go in thinking it will be easy.
"I'm still only 31, still young and feel I can spar and run like all these young guns, I have so much energy.
"'I'm a fresh chicken, it's all about the style and experience, I push myself and train very hard."