Whyte vs Parker: Joseph Parker's promoter on their future, the 'head clash' and being knocked down for the first time
By James Dielhenn
Last Updated: 29/07/18 8:05pm
Joseph Parker showed "heart" and can recapture the world heavyweight title, believes his promoter David Higgins.
Parker was knocked down twice in defeat to Dillian Whyte on Saturday (the first times he had been floored in his career) but almost completed a grandstand finish in a 12th-round frenzy.
"When he goes down, he gets back up," Higgins exclusively told Sky Sports when asked what he had learned about Parker, who conceded his WBO title to Anthony Joshua earlier this year.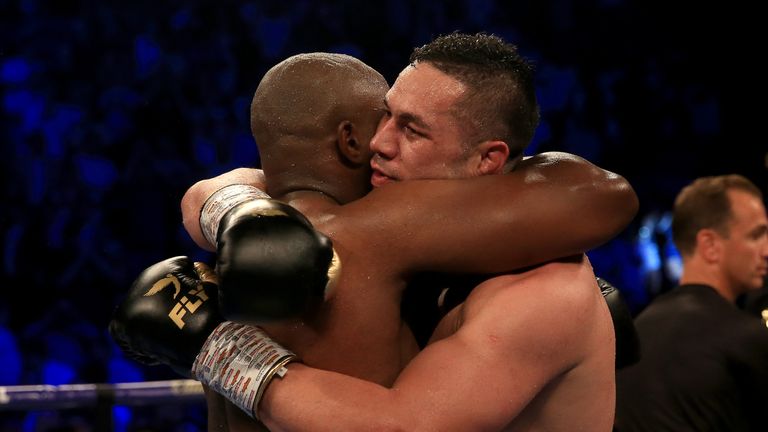 Klitschko lost three times before his long reign as champion. Joseph is only 26 and heavyweights reach their prime in their 30s.
Joseph Parker's promoter, David Higgins
"He dug deep at the end. He was a gentleman and is good for this sport so I hope he fulfils his five-year goal and becomes champion again.
"He wants to fight five more years and then retire in his early-30s. He has been a world champion and defended it two times so, of course, he can do it again.
"[Wladimir] Klitschko lost three times before his long reign as champion. Joseph is only 26 and heavyweights reach their prime in their 30s."
Higgins had been vocal pre-fight that Parker had never been knocked down as a pro, as an amateur or during sparring - including during 12 rounds against Joshua.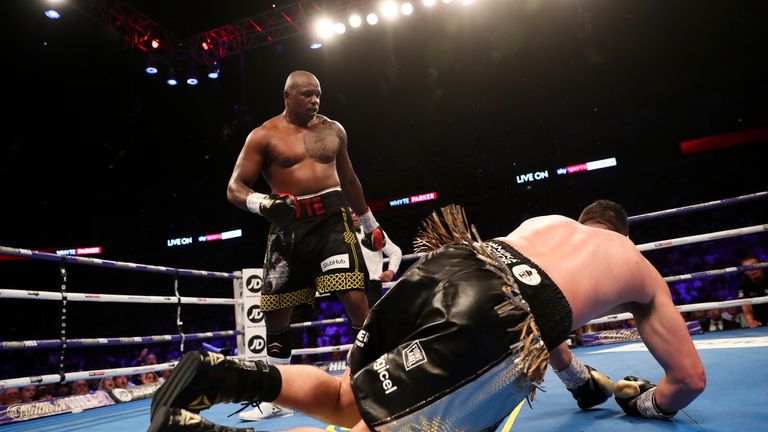 "I was pleased he got up! There was concern and shock," Higgins said about Parker hitting the canvas for the first time.
"It was a powerful short left hook. It was a shock because it had never happened before, but Joseph showed a good chin and good heart to get up.
"Had it been called a head clash it would have been called a draw on the score-cards.
"Also, Joseph went dizzy. But no excuses - Dillian brought his A-game and was 10/10.
"Joseph didn't look right from the onwards. It affected his balance. The rub of the green has not gone our way but, hey, we're in a tough business. Dillian put in his best-ever performance.
"Joseph nearly got there in the end so we are frustrated.
"Dillian was aggressive and bullying which worked for him. We expected that. We expected him to be a mongrel and he delivered so we can't complain.
"But in round 12, it was too little too late, but we nearly did it."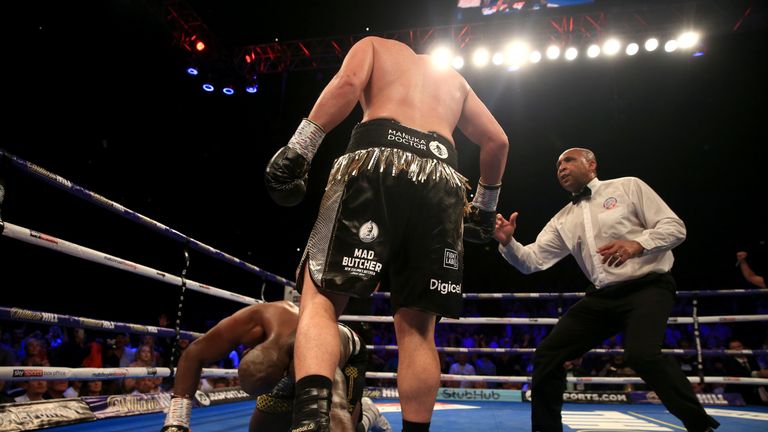 New Zealand's Parker has fought three times in the UK over the past 10 months including a four-month turnaround since he lost to Joshua but there are no plans to slow down.
"He is philosophical. It is the most battered and bruised I've ever seen Joseph because Dillian was brutal. Boxing is a bittersweet sport," Higgins continued.
"We are not going to call for a rematch yet - but if we did, nobody would complain. It was a hell of a frantic heavyweight boxing match.
"Dillian was in camp because he expected to fight Kubrat Pulev and we took it at short notice. That's no excuse, it was our choice because we thought we'd win. We did nearly win.
"We will take our time, but we won't take easy fights. Never. There's no point fighting bums. We will line up a decent fight.
"If I was a betting man, I'd say we'd fight in the UK sooner rather than later."