Sergey Kovalev and Dmitry Bivol hoping to continue on collision course
"I lost my mind when I started to get famous."
By Matt Horan
Last Updated: 03/08/18 11:27am
Sergey Kovalev wants to put his two "crazy losses" to Andre Ward firmly behind him with victory over Eleider Alvarez this Saturday, while Dmitry Bivol plans to extend his devastating streak.
'Krusher' will make the second defence of his WBO world title against the unbeaten Colombian in Atlantic City, hoping to notch up his third win since back-to-back defeats to Ward.
With WBA champion Dmitry Bivol also on the bill, in against seasoned contender Isaac Chilemba, it seems inevitable that the two Russian champions are on a collision course to face each other.
Kovalev, though, is fully focused on the immediate future and taking Alvarez's '0', saying at a press conference: "Thank you to my team. It is very important to me, because it gives me motivation moving forward. And all that I do right now and continue to do after my two crazy losses.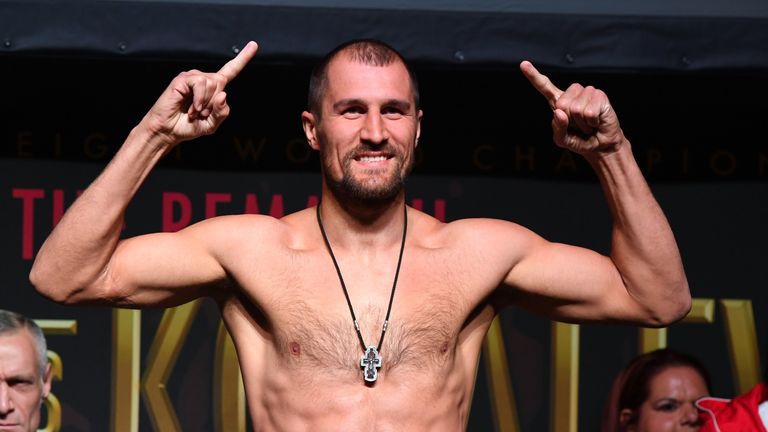 I feel much more professional, because we've delivered and went through mistakes.
Sergey Kovalev
"It was a kick from life to awaken me and put my mind on the right trail. I lost my mind when I started to get famous. And I also didn't have a coach in my training camp.
"I now have coaches in my training camps. (Before) all of my training camps were done myself, and of course some training camps were good, and some were not.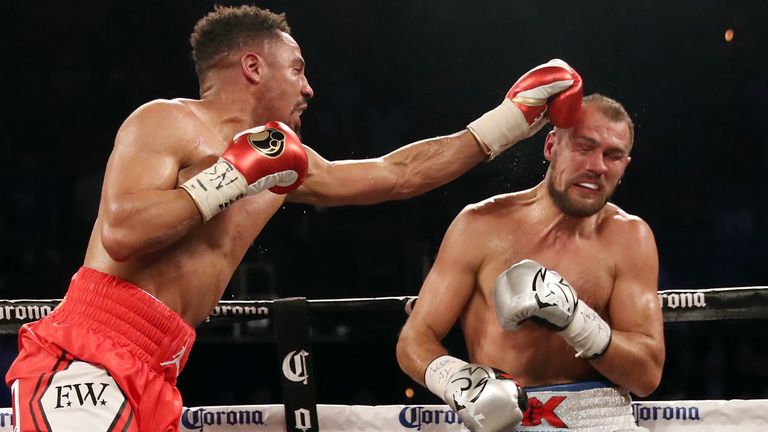 "There were some mistakes, of course there are always mistakes, and of course my performances were right, some a little good, and some not.
"My coach working with me for the fight, Abror Tursunpulatov, I feel much more professional, because we've delivered and went through mistakes. I hope this Saturday, I will show my best skills and what I came to do.
"Thank you to the team of Alvarez to take this fight, because this fight is going to be really interesting. And I'm really proud because he is an undefeated guy and he is professional and fights strong."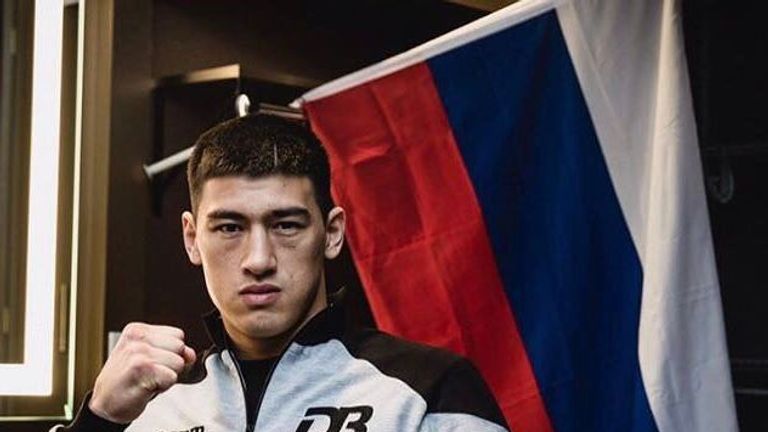 Bivol is confident that it will be him lighting up Atlantic City as he makes the second defence of his WBA strap.
"I'm glad to be fighting in Atlantic City, because I know there were many great fights, like Arturo Gatti against Micky Ward. I'm glad to be part of boxing's return in Atlantic City," the 27-year-old said.
"When I got my belt, I make one small step to my dream. To be a big name, to make a big name in boxing. Of course, I'm not going to give my belt to someone.
"I'm not giving my belt to Chilemba. I'm going to keep it a long time. I will try to do my best for boxing fans, for people who watch our fight. I hope it will be an enjoyable fight for you."
Watch Joe Cordina against Sean 'Masher' Dodd, for the vacant Commonwealth lightweight title, on NXTGEN, from the Ice Arena Wales, Cardiff, on Saturday, live on Sky Sports Mix, from 7.30pm and Sky Sports Action, from 8.30pm.