Usyk vs Bellew: Kell Brook reflects on his middleweight battle with Gennady Golovkin
Facing Greatness: Tony Bellew is not the first who dared to be great...
By Tim Hobbs
Last Updated: 09/11/18 2:31pm
With Tony Bellew looking to make history by beating Oleksandr Usyk for undisputed supremacy, we ask fellow British fighters to reveal all about taking on the best.
Bellew takes on Usyk at a sold-out Manchester Arena this Saturday, live on Sky Sports Box Office, looking to take all four cruiserweight world titles from the pound-for-pound Ukrainian star. As we count down the days to the blockbuster showdown, we speak to those who also dared to be great.
Click here to book Usyk vs Bellew
Watch Usyk vs Bellew online here

Sheffield's Kell Brook jumped up two weights to invite Kazakhstan monster-puncher Gennady Golovkin to British shores in 2016, but what was it like to go in with one of the very best...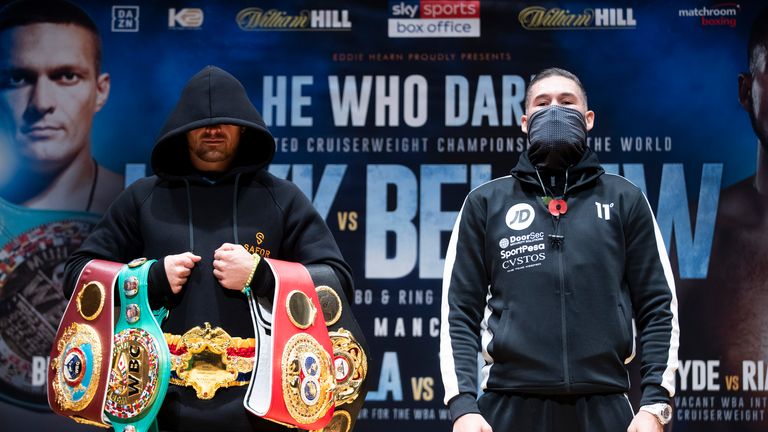 Nobody expected Bellew to take this fight, but why wouldn't you? When you get the chance to go in with one of the best in the world, why wouldn't you take it.
Kell Brook
What went through your mind when it was confirmed?
I had to change. I was used to being top dog, but all of a sudden I was fighting a beast. Of course I jumped up two weight classes as well.
Nobody expected Bellew to take this fight, but he has and I know myself having been there, what it's like. I know people were surprised I was taking this, but why wouldn't I? When you get the chance to go in with one of the best in the world, why wouldn't you take it?
Were you confident from the word go?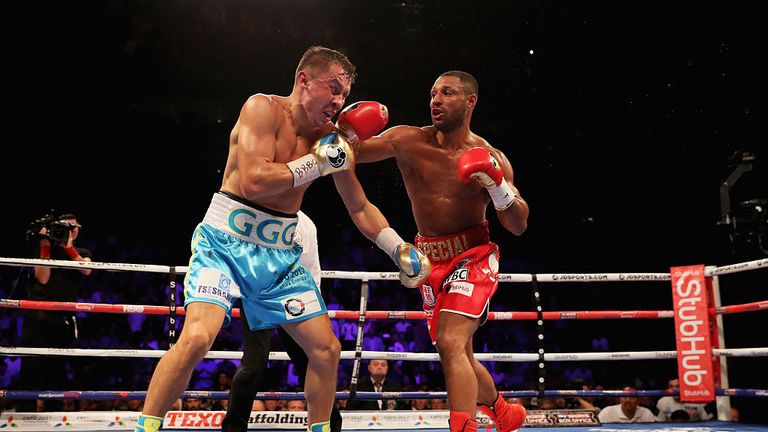 I had to big myself up more than before. I remember not watching anything about him because he was knocking people out.
I didn't want to see any of that and start being negative. I just went in there thinking he was a man like me, with two arms and two legs, and with any man I hit on the chin, the detonator will go.
So you thought you would win?
I did. You have to. I was unbeaten then and all I was used to was winning. Obviously things kept going through my mind, about this guy 'Triple G' but I had to keep stopping myself and giving myself a shake.
I had to keep telling myself 'I am the Special One, I am unbeaten and he had not been in with anyone like you, so forget him'.
Did it grow as it got closer?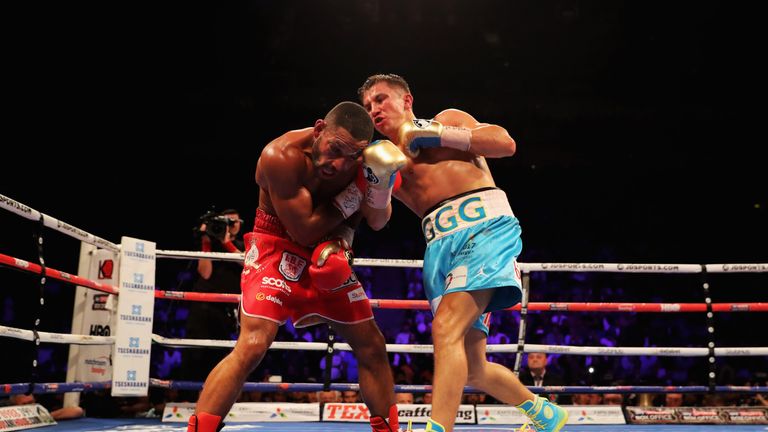 The closer you get, you know how good you are and what you can do. All I was concerned with was what I was going to do to Golovkin and Dominic Ingle knew what we were going to do.
David Coldwell knows too with Bellew and they have a plan to upset the apple-cart and take all of them belts away. You have to believe. I did.
What about fight week/face to face?
Whenever that comes around, it's just 'this is the big one' time. This is what all fighters dream of, being in there with someone like that and winning those big fights. This was no different.
Seeing Triple G after being away in camp, I wasn't worried by him. All those big shock fights we've seen, was all that I was imagining. I had to go in there and just look right through him. That's what I had to do whenever we went face-to-face.
What about the fight, did it live up to your belief?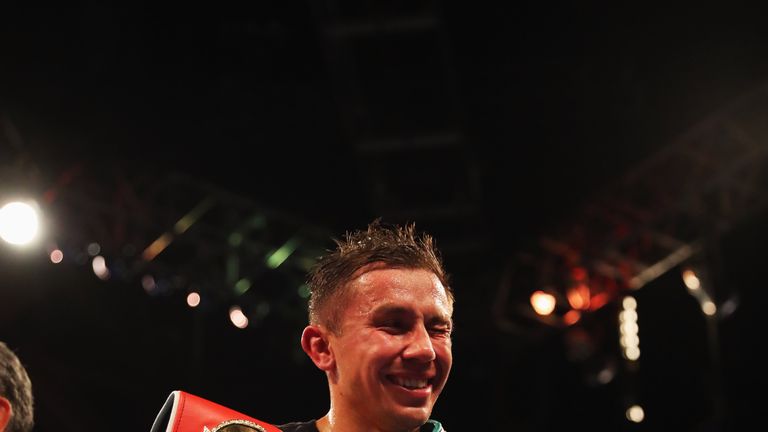 What let me down was getting caught in the first round and trying to stand there against a devastating puncher like that. You always know you can get caught but it's how you deal with it.
Everyone saw what happened in round two when I had him in trouble and everyone saw what happened to the eye, but it was that first round that still sticks in my mind. The plan was to be super-sharp and use the ring but it is what it is and he is a great champion.
Any regrets...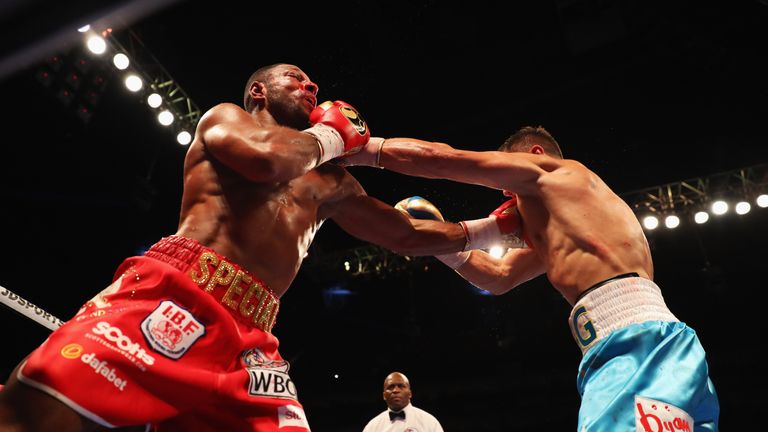 Even to this day, people say 'what a fight, you had him there' but that is just standard for me. The fact that I ended up coming out with a loss is all I think about.
Maybe when my career is over, one day, I'll watch back and think 'I put a good show on'.
One bit of advice for Bellew...
Golovkin had been around for a while, just knocking people out, before I fought him, but Usyk hasn't. The one thing Bellew has is experience. This is the right time to get him, because he is only going to get better.
He's got a very strong mind and that's a big thing in boxing. It is going to be a big ask for Bellew, a big, big ask, but it's going to make everyone stop still and watch the fight.
Watch Usyk vs Bellew for the undisputed cruiserweight title, at Manchester Arena, on November 10, live on Sky Sports Box Office, from 6pm. Book it online here.
Even if you aren't a Sky TV subscriber you can book and watch it at skysports.com/boxofficelive.