Guido Vianello aims to be 'Italy's greatest ever boxer'
By James Dielhenn
Last Updated: 25/04/19 1:23pm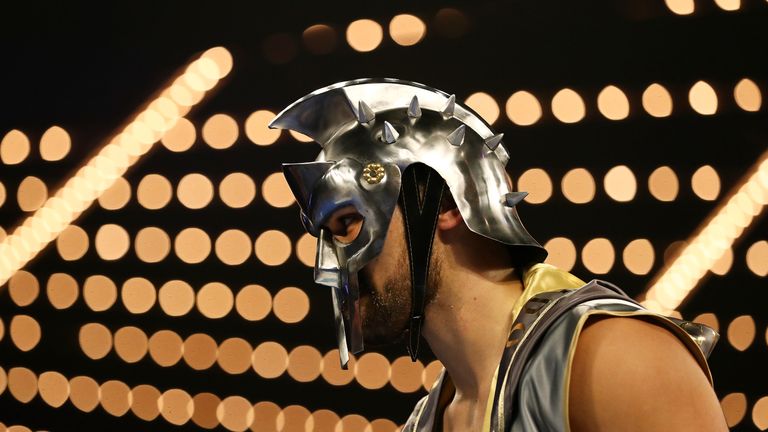 Guido Vianello was a 2016 Olympian and is now a heavyweight prospect aiming to "bring big-time boxing to Italy".
Unbeaten in three pro fights, the 24-year-old is trained by Abel Sanchez and promoted by Top Rank.
His manager Sam Jones explains why Vianello is one to watch…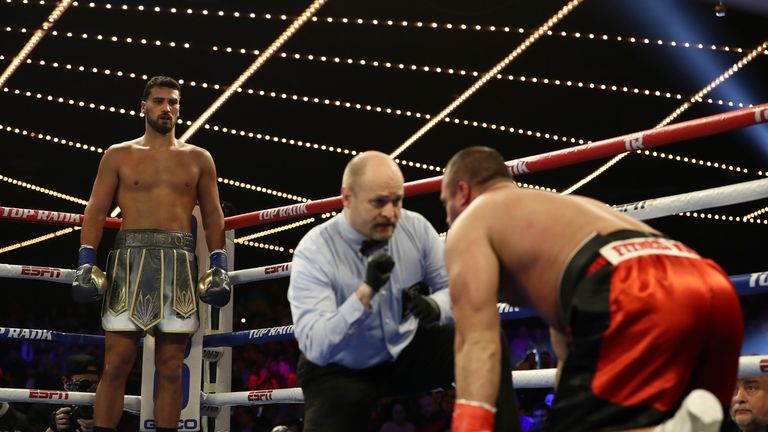 Where did you discover Vianello?
He came to David Haye's gym to spar Joe Joyce. Guido impressed me - just a 23-year-old kid but he had something.
Before the Olympics he had never properly sparred. To be this good without proper sparring, I knew he was special.
Vianello at the Olympics
He represented Italy at Rio 2016 as a 21-year-old as a super-heavyweight but lost his first fight of the tournament to Cuba's Lenier Pero.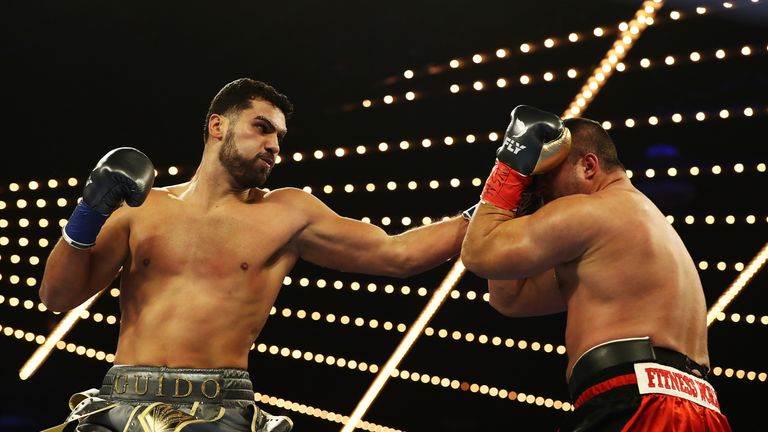 Describe him as a fighter?
Guido is fast, he can punch, he's got incredibly fast hands for a heavyweight. He is going to be a serious threat. I'm really excited about him.
He sparred with Tyson Fury and Joe Joyce…
Guido sparred Fury for the whole Deontay Wilder camp. Tyson would say himself that Guido is impressive. He didn't look out of place.
Joe likes sparring him too because Guido shows him no respect.
Very good, top talent, lots of time for development. One to watch for sure!!

— Ben Davison (@BenDavison_) January 31, 2019
Can he create history for Italian boxers?
He has a good following in Italy. If Guido fought in Italy he could sell out [an arena].
Italy is not known for its fighters. Guido, I can guarantee you, will be their greatest ever boxer.
Guido wants to be the world champion and bring big-time boxing to Italy. I know he has the potential.
Outline his career plan…
He needs a few more fights for experience. He fought on the Vasyl Lomachenko vs Anthony Crolla undercard. The plan is to step up in spring of next year. Definitely in the early part of next year you will see him in interesting fights. He is only 24 so we don't want to rush but we're very confident in him.