Glen Johnson has vowed to outclass George Groves next month
Glen Johnson is confident he will be a class above George Groves in next month's Commonwealth title clash.
Last Updated: 22/11/12 2:36pm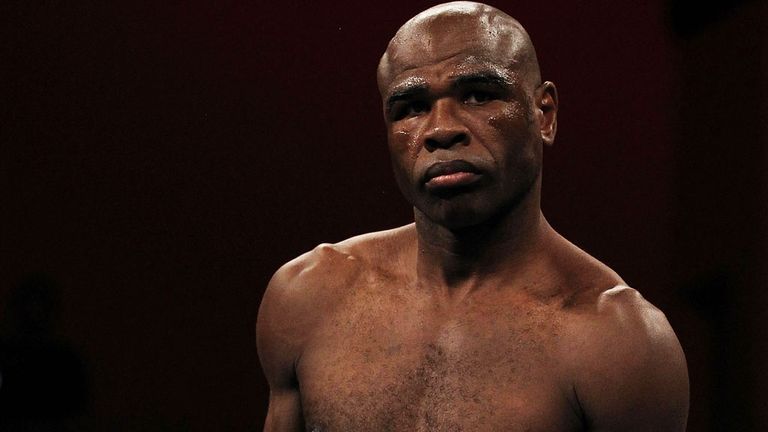 Johnson, a former IBF light-heavyweight champion, has a 70-fight record, including big-name bouts against Roy Jones Jnr, Antonio Tarver, Chad Dawson, Bernard Hopkins and Carl Froch.
Groves has just 15 bouts to his name and the battled-hardened Jamaican plans to make his experience count in a convincing win at the ExCeL London on 15 December.
"From what I've seen of Groves he's a good strong kid with lots of talent and he's coming up in the sport and I know he'll be looking to do a number on me," said Johnson.
"I've faced the best in the business over the years against the like of Jones, Tarver, Hopkins and I believe that I'm a better all-round fighter.
"Groves will not show me anything that I haven't seen before, he's got the youth, but I've got the experience and that will count for plenty.
"He's only had 15 fights, it shows he's got plenty of ambition and hunger to want to face me and that's admirable for a young fighter, but he'll see that he's bitten off more than he can chew."
Johnson is nicknamed the 'Road Warrior' and he is not worried about fighting in front of Groves' fans in the capital.
"I love coming to England and I'm looking forward to returning to London where I beat Toks Owoh back in 2000," he said.
"I've boxed all over the world and the fans in England are something special. They love their boxing and really get behind their man and I know that they will be chanting Groves' name going in, but they'll be chanting me on the way out.
"I know what I've got to do and I'm coming to England to kick Groves' butt."