David Haye says George Groves deserves a shot at Carl Froch - and can win!
David Haye says George Groves deserves a shot at Carl Froch - and says his friend has the capability to win!
Last Updated: 24/10/13 2:15pm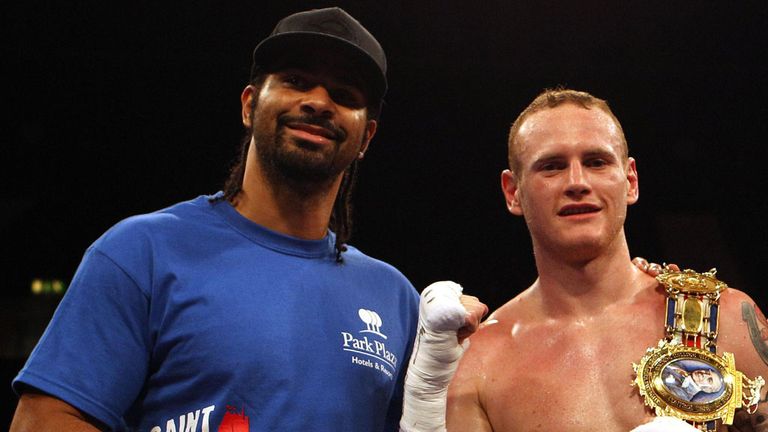 The unbeaten Londoner has been linked with an all-British showdown before the end of the year.
Groves is now the mandatory challenger for Froch's IBF world title and the champion has no plans to vacate - and is ready to take on his stablemate.
Eddie Hearn, who promotes them both, mentioned the possibility of a clash happening two weeks ago and now Haye, a close friend of the challenger, has thrown his weight behind it.
And the heavyweight refused to rule out a major upset.
"If George Groves isn't ready now when will he be ready?" he told skysports.com. "Who does he have to beat before people say he is ready.
"He is ranked number one behind him, so who else should he fight? There aren't many people out there either, so if he's not ready now, he'll never be ready.
"They have both got the capabilities of beating each other. It's down to the one who sticks to his guns and does it right on the night."
Haye, who takes on Tyson Fury on Sky Sports HD Box Office in September, is usually in Groves corner.
And having shared trainer Adam Booth and even sparred together ever since he turned professional in 2008, the former heavyweight world champion knows he is getting better fight by fight.
"George is definitely improving all the time," he said. "He's maturing as a man as well and I think this will be a great fight for him.
"He doesn't need to tell me why he can win. I know his style and I know Carl's style and I know how both of them could win it."