Boxing: Amir Khan tweets 'Let's get it on!' to Floyd Mayweather
Amir Khan has taken to Twitter to express his eagerness to fight boxing's pound-for-pound king Floyd Mayweather.
Last Updated: 16/09/13 12:28pm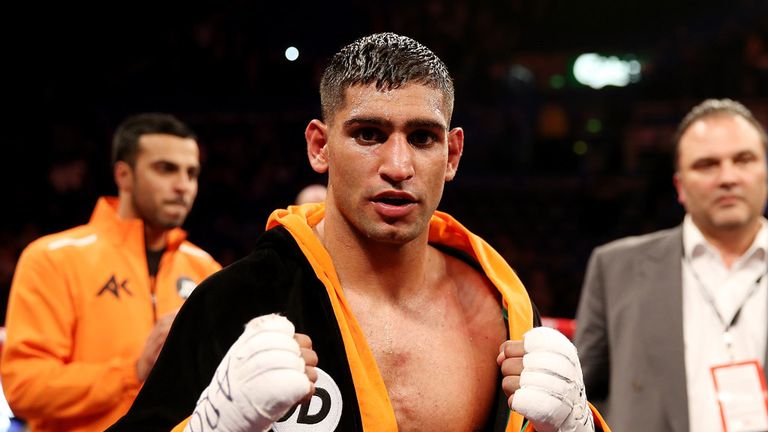 Mayweather took his record to 45-0 with a polished points victory over Saul Alvarez at the weekend and his father, who also acts as his coach, said afterwards that he would like his son to fight Khan next.
And Khan tweeted on Monday morning: "Floyd Snr wants his son to face me. Let's get it on. I've never turned down any fight. Speed v speed."
However, Khan will first bid to become a two-weight world champion on 7 December when he challenges IBF welterweight champion Devon Alexander.
And the 26-year-old's coach Virgil Hunter says Khan needs to emulate Mayweather's work ethic if he is to defeat Alexander.
Hunter warns Khan
"If he is going to be really competitive, he has to show the same dedication and desire Floyd Mayweather shows," Hunter told The Times. "If he doesn't, he will have a tough night.
"If he changes his ideas and really commits to boxing and really becomes driven to be great in the sport, then I think he could grow very quickly.
"Amir has a lot of potential and a lot of ability and he has to maximise what he has and make it his priority if he wants to be great.
"You can't take months off boxing, running here and there, and think you can come into an eight-week camp and perform at the best of your ability. You have to live the life.
"I am not afraid to tell him that, because I am trying to get the best out of him."