Dereck Chisora has dismissed Kevin Johnson's hopes of beating him
Dereck Chisora has dismissed Kevin Johnson's hopes of beating him at the Copper Box on Saturday.
By Dev Trehan
Last Updated: 15/02/14 10:58am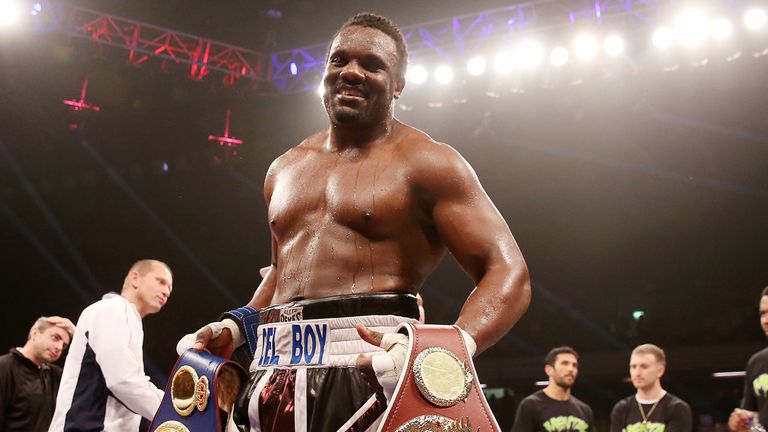 Johnson has stepped in as a late replacement for Andriy Rudenko and said he hopes to beat Chisora to scupper the Londoner's hopes of a summer rematch against Tyson Fury.
But Chisora, who defends his WBO and WBA International titles against the Atlanta heavyweight, says Johnson can talk all he wants because there will be nowhere to run for him on Saturday night.
"I'm going to see him face-to-face on Thursday and then we'll see how he is," Chisora said.
"He's already talking a lot and good luck to him but we'll see on Saturday if he wants to fight or not.
"I'm expecting it to be a difficult fight because he's a good fighter who is always going the distance.
"He's never been stopped before and he's a tough, durable guy so we'll just have to wait and see.
Cautious fighter
"He's a cautious fighter who likes to cover-up and runaway so we're just going to try and make the ring smaller and unload on him.
"The gameplan for me is simple. I am just going to try and get myself comfortable (in the ring) and then enjoy it."
Chisora is coming into his first fight of the year off the back of four successive stoppage victories in 2013 and is now ranked inside the top ten by three of boxing's major governing bodies.
But the 30-year-old, who hopes to earn a crack at heavyweight champion Wladimir Klitschko later this year, insists he cannot afford to get complacent by looking beyond his next opponent.
"This is the first of four big fights for me this year," he said. "The last year has been amazing for me and for now we are just going to continue to look forward.
"But right now I'm not looking at Tyson Fury or anybody else - I'm only looking at Kevin Johnson."