Paddy Fitzpatrick confident George Groves will gain revenge on Carl Froch in May
Paddy Fitzpatrick claims positives taken from first fight will help George Groves overcome Carl Froch in the rematch.
Last Updated: 08/05/14 3:31pm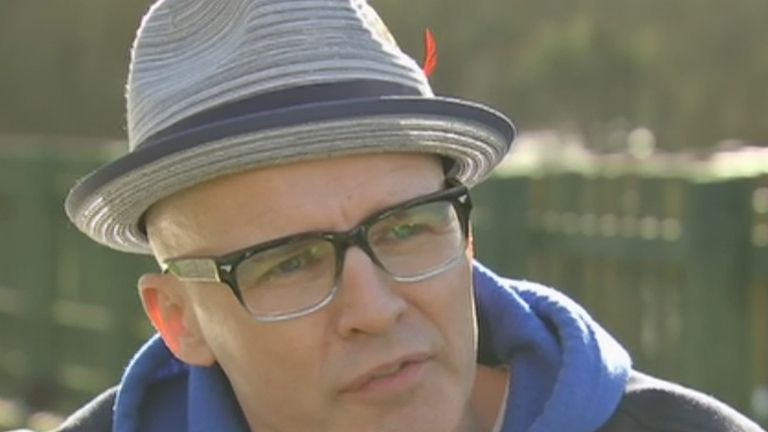 The IBF has ordered a rematch of last November's controversial world super middleweight title fight which Froch won with a ninth-round stoppage.
And the Irishman, who replaced Groves' former trainer Adam Booth shortly before the bout in Manchester, is planning the same approach which almost yielded dividends last November.
Speaking to Sky Sports News just minutes after contracts for the Sky Box Office event had been signed, Fitzpatrick said: "George went into the fight believing he could do a lot of things and came out of it knowing he could do a lot of things.
"So we can take a lot of positives from it, but I don't believe Carl can. Carl didn't get the knockout, the referee stopped the fight, so what can he take from it?"
Fitzpatrick has also questioned Froch's readiness for the bout, claiming the beating he took in the early part of the first fight could have taken its toll on the 36-year-old.
"We never said before the fight that George would win by a knockout. Not me, and not George. Carl has proved time and time again that he is a warrior and still is a warrior.
"He had a chin like granite but we don't know if that is still the case. That fight has taken a lot out of him. You can't go in and take that much punishment and be the same man.
"We expect the exact same Carl - as far as being a warrior is concerned - to show up on May 31 but George had in the first fight, and now with what we know from that fight, he has more than enough to deal with Carl in the next fight.
"George will be more content this time around as we have a camp behind us where we both found out more about each other. The bond is greater because of that and I would expect greater results.
"There is three of us in the gym every day - myself, Barry O'Connell and George - and we know a lot more now and will move forward for the fight.
"We were 100 per cent confident going into the first fight and we are 100 per cent confident going into this one. We had full respect for Carl in the first fight and we have the same respect for Carl now. But we have more knowing this time around, which is a huge advantage."
But Froch's trainer Rob McCracken has warned Groves, and Fitzpatrick, to expect a different opponent from the first bell.
Defending champion Froch was knocked to the canvas in the opening round as Groves set about fulfilling his pre-fight promise of an early finish.
But McCracken insists lessons have been learned saying: "Obviously at this level all fighters are pretty skilled and they are all pretty dangerous. George Groves is no different and Carl got put over in the first round with a good right hander.
"But Carl has the best part of three-and-a-half months to prepare now not to get hit with that shot again early on in the fight. And we are fairly confident that we will address everything and it will be a different Carl Froch for the second fight.
"Carl Froch's career has been amazing. I've been with him for 13 years and he's fought the very best in the world time and time again and it's going to be a massive boxing spectacle in the UK. Hopefully everyone in the UK will tune into it and we are looking forward to it."