Amir Khan indicates potential Mayweather fight will not happen
Amir Khan has indicated that his potential fight with Floyd Mayweather will not go ahead.
Last Updated: 22/02/14 7:13pm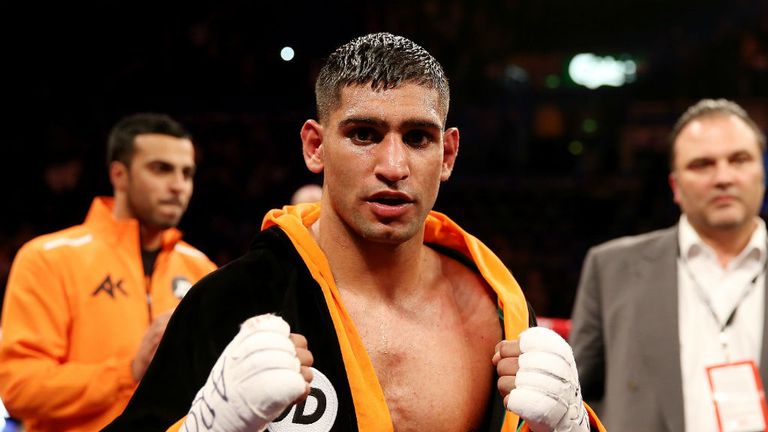 Khan signed a contract in December that put him in line for a possible super-fight with Mayweather this year, with the American asking fans to vote on Twitter whether his next fight should be against the Bolton-born fighter or Marcos Maidana.
However, in a series of tweets on Friday, Khan revealed that he would not be fighting the undefeated Mayweather, who he implied would be taking on Maidana, who lost on points to Khan in 2010.
"No response from Mayweather or his team," wrote Khan. "Fights not happening. I should of taken the title fight last December against Alexander...
"Very disrespected by his team. Wasted my time. Good luck to Maidana, against Mayweather.
"Can I apologise to the thousands of people who are let down. You me and everyone wanted the Mayweather fight. He's running scared."
Khan, 27, has been holding out for a lucrative clash with Mayweather since suffering a scare in his dramatic points victory over Julio Diaz in Sheffield last April.
The Bolton man has a 28-3 record as a professional, while Mayweather has won all 45 of his bouts, including victory over the previously undefeated Ricky Hatton in 2007.