David Haye wants a definitive result in the Carl Froch George Groves rematch
David Haye hopes the public get to see a conclusive result in the Carl Froch and George Groves rematch on May 31
Last Updated: 24/02/14 11:56am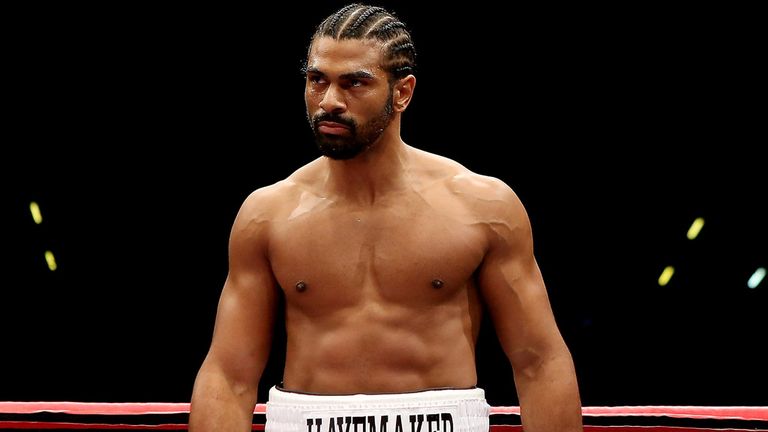 The IBF awarded Groves a rematch after the IBF upheld his claim that the first fight was stopped prematurely by referee Howard Foster in the ninth round.
And Haye believes if that bout is anything to go by, fans are in for a treat when the super-middleweights collide for the second time.
"I think it's going to be a fantastic fight," Haye told Sky Sports News. "That fight (first-time round) was absolutely amazing. It was one of the best fights I have seen for many many years.
"It had an unfortunate ending because there was no real conclusive winner although history will show that Carl was the winner in that fight.
"Carl won the fight technically but he got booed out of the ring. The crowd didn't feel they got to see a victor. That wasn't Carl's fault - that was a poor bit of refereeing in my opinion.
"The referee thought that he was looking after George but hopefully we've got a different referee who lets the fight go to its natural conclusion.
"I'm just very very excited about it and I just want a clear winner - that's what I wanted in the first fight. As long as there is a clear winner I'm happy because there wasn't a clear winner."
Groves floored Froch in the opening round of the original fight in November but Haye expects a very different contest this time round.
"I think the opportunity for him to do what he did in the first fight and surprise Carl is gone. You can't surprise someone twice with the same trick," he said.
"I don't think George will have the same success he enjoyed in the first fight because never in a million years did Carl expect to be hit and hurt that early on.
"He'll be a lot wiser now and may have his guard a little tighter, maybe start the fight a little quicker.
"Carl was hurt early, George was hurt late now it's all about who produces it on the night."
Haye, who was forced to miss a bout with Tyson Fury after undergoing shoulder surgery, revealed he is still unsure about whether he will be able to make a competitive ring return.
"The shoulder's on the mend," he added. "I've got a lot more movement in it but I still can't punch yet. In a few months, hopefully I will see if I have still got what I used to have in it."