Kell Brook has been assured of a world title shot by July, according to Eddie Hearn
Kell Brook will be fighting for the IBF welterweight title by the middle of the summer, providing he wins on Saturday.
Last Updated: 13/03/14 1:56pm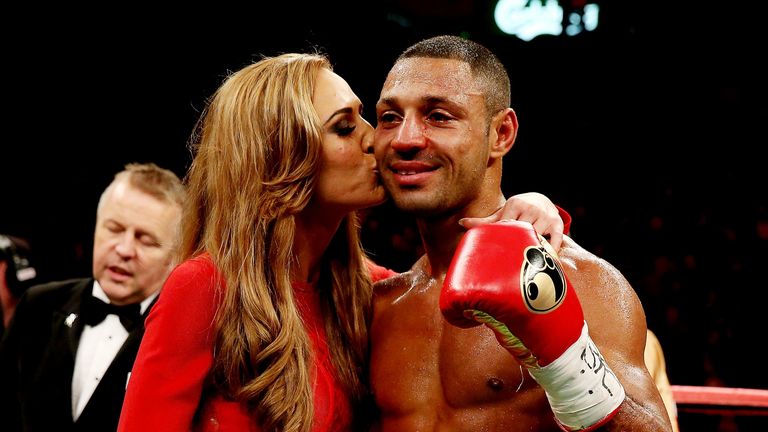 Matchroom promoter Eddie Hearn has announced that Brook will fight either current champion Shawn Porter or Paul Malignaggi, by July 19.
Porter has requested a voluntary defence against Malignaggi and has reportedly been told by the IBF it must take place by April 19, with the winner obliged to fight Brook within 90 days.
"We asked that if the exemption be granted then it should be accompanied by certain requirements," said Hearn.
"The most important of those being that both fighters in the proposed April 19 bout must agree in writing to face Kell within 90 days of the bout.
"We received confirmation from the IBF today that the exemption would only be granted under a number of conditions including the above.
Great news
"It is great news for Kell after a frustrating period, and he just has to take care of business on Saturday night then I am sure Britain will have another world champion by July 19."
On three occasions last year Brook's proposed title challenge to then-champion Devon Alexander was scuppered by injury, before the American was beaten by Porter in December.
"I'm more than ready," Brook - who keeps busy against Alvaro Robles in Liverpool on Saturday - told Sky Sports. "It's my time and this is my year. I just can't wait to get back in there.
"It's an important fight (against Robles), a potential banana-skin, and I'm looking forward to getting back in the ring.
"I want to face Amir Khan. Eddie Hearn has put a big offer to him and I don't know why he won't take that fight.
"It's a massive fight. Look at Groves-Froch, it sold out in no time and I'm sure this would too. It's a fight I'd love to have."